Shiftboard Receives Top Rating in PCMag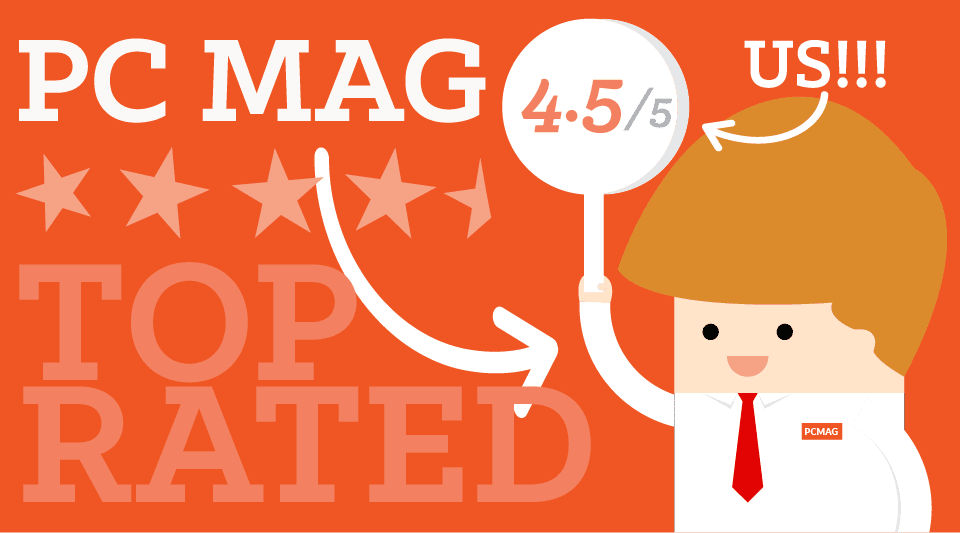 Rated 4.5/5 – Nobody Does Employee Scheduling & Shift Planning Better
Over the last 30+ years, PCMag has established itself as the leading authority for technology buyers. Each year, they review more than 2,500 products and services – providing consumers with trusted, unbiased assessments so you can make smarter, more informed purchasing decisions. To kick off 2017, they turned their focus to finding the best employee scheduling and shift planning software.
And Shiftboard scored. Big.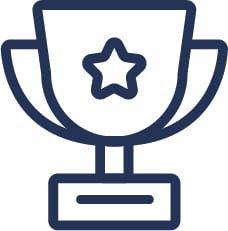 Under the scrutiny of their rigorous testing methods, and the intense analysis of their experienced staff, Shiftboard earned 4.5/5 stars. No solution scored higher. You can read the full endorsement for yourself here.
However, for your convenience, we've summarized some main takeaways below.
A Comprehensive Solution
Above all else, Shiftboard is comprehensive and versatile. It's a complete solution that configures to your unique and complex organizational challenges. Pivot, sort, and get insights on different aspects of your employee database simply and quickly. Filtering by categories like workforce segments, locations, and shifts is no problem.
No Limits
The ways you can configure Shiftboard are virtually endless. Number of teams, people per team, teams per employee, and beyond – add as many as you'd like. And if your organization exceeds 10,000 people, there's no scheduling solution that can equal Shiftboard.
Plus, the software has your back, with extensive availability conflict checking to keep you from double-scheduling your staff.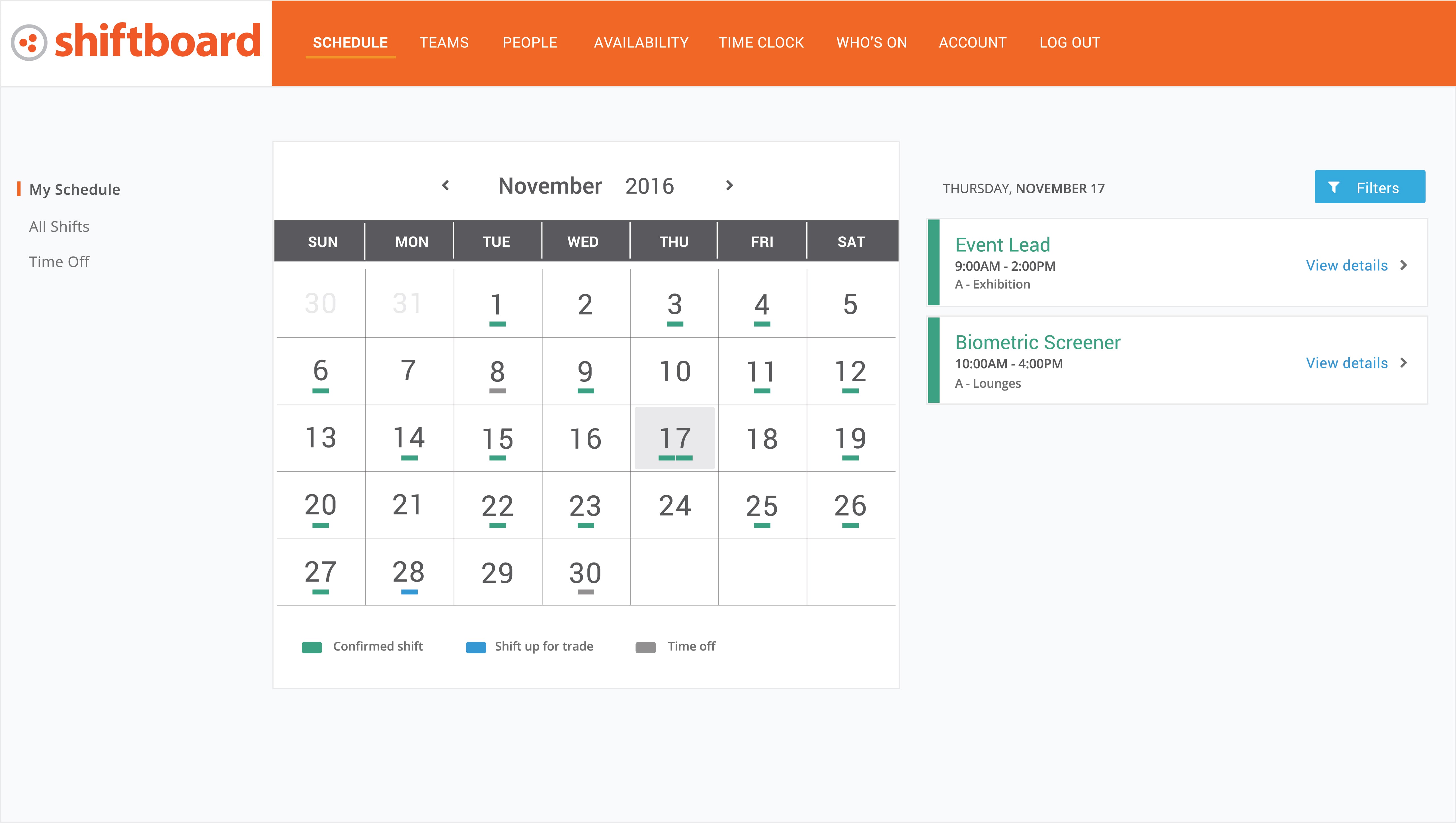 Excellent User Experience
With a beautiful user interface, Shiftboard enables you to do your job better in style. The navigation is intuitive and one click gets you to the features you need, so functionality won't slow you down. An abundance of details, filters, and buttons at your fingertips give you the tools to complete the task at hand more effectively.
Unmatched Functionality
No other scheduling solution considered can match Shiftboard's applicant tracking features. This built-in tool populates applicants to your scheduling database automatically. After hiring an employee all you need to do is point, click, and you've added all their info. And once onboard, you can adapt employee access and functionality to fit your needs. Our employee portal lets you configure staff engagement to further optimize your scheduling process.
A Helpful Solution
Shiftboard's extensive functionality helps you work smarter. Templates give you a framework to easily build schedules, with options to adapt rules and parameters to your needs. The system can account for compliance, skills, regulations – whatever you require. Forecasting tools allow you to map labor to demand and budget better. And it's easy to set alerts to avoid unwanted OT, and manage overall costs.

There's More
With all these features, what's to dislike? And we're just scratching the surface. Communication tools, mobile schedule management, employee availability tools, visibility into who's clocked in – the list goes on. Shiftboard has far more to offer than we can list here.