Shiftboard Names Kevin Riegelsberger to Board of Directors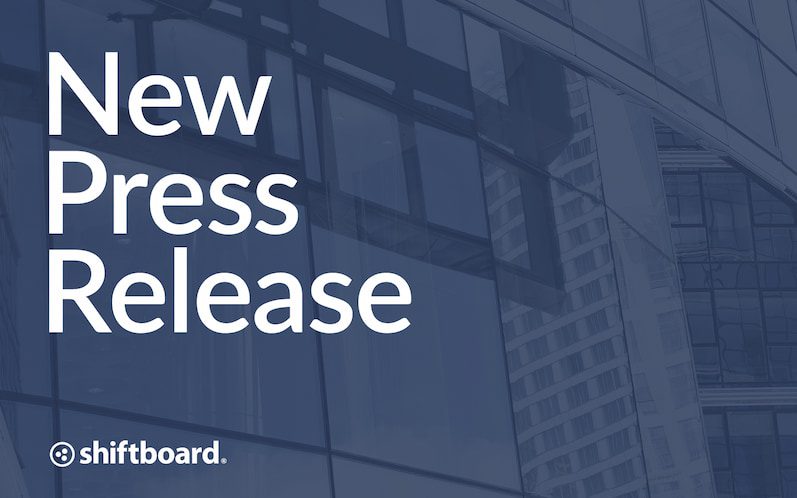 Former Avalara President to apply expertise in rapid growth to global leader in scheduling and workforce management software
SEATTLE, WA – May 2018 – Shiftboard, Inc., a global leader in scheduling and workforce management solutions, today announced the appointment of Kevin Riegelsberger to the company's Board of Directors. Based on a 40-year track record of leading software companies to significant growth and profitability, Riegelsberger will provide critical industry insights and guidance as Shiftboard expands its reach to enterprise customers with hourly workforces.
Previously, Kevin was President and COO of Avalara, a fast-growing Seattle company providing cloud-based software for automated tax compliance. During his time at Avalara, Kevin grew the company through increased sales focus and by a leading a series of key acquisitions, while helping to raise over $200 million in working capital to drive the company's expansion in new markets and new industries.
"We're delighted to welcome Kevin to the board and leverage his past experience and specific knowledge on how to further expand the reach of our scheduling and workforce management software," said Shiftboard President and CEO Sterling Wilson. "His input will help further our mission to disrupt the hourly workforce management sector with cloud-based employee scheduling software to solve the complex needs of organizations."
Within the $4.5B workforce management software market, companies with large hourly workforces have been underserved by traditional workforce management solutions. Hourly work environments are uniquely complex with shift scheduling across multiple roles and locations, filling last-minute staffing needs, and complying with numerous hourly worker labor laws, collective bargaining agreements, and industry standards.
Built specifically for hourly workforces, Shiftboard is uniquely positioned to enable enterprises to realize value from scheduling and workforce management automation. With Shiftboard, customers report 8.4x payback on their investment through lower labor costs, increased worker productivity, and improved employee engagement and retention.
"Based on a significant market need and a superior product, Shiftboard has a clear opportunity to build on a solid base of enterprise customers by expanding into more industries and geographies," said Riegelsberger. "I was attracted to help Shiftboard because of the direct impact their solution can have helping businesses improve their operations, optimize their labor costs, and improve both employee engagement and productivity – features any organizational leader can support in their workforce management."
About Shiftboard
Shiftboard is a leading provider of employee scheduling software for shift-based operations in mission-critical industries. Backed by Shiftboard's tailor-fit solutions, organizations can build adaptive workforce operations that increase operational agility, optimize labor resources, and accommodate workers' preferences, leading to improved efficiency and higher worker satisfaction and retention rates. To date, Shiftboard has supported over 630 million scheduled shifts for thousands of customers, including many Fortune 500 companies, providing the employment pipeline for $66 billion in wages earned. For more information, please visit Shiftboard.