Workforce Scheduling Solutions for Mission-Critical Industries
Cover Every Shift. Empower Every Worker. Never Miss a Beat.
Innovative Workforce Scheduling Solutions
Powerful Results for Your Business
Whether you are scheduling workers in high compliance industries such as oil and gas and petrochemical, or you're juggling constantly changing labor dynamics in manufacturing, healthcare, and public safety, Shiftboard helps you manage workforce scheduling complexity with precision and ease.
Solve Your Toughest Business Challenges
Workforce Scheduling for Always-On Operations
Solutions Tailored to Your Unique Needs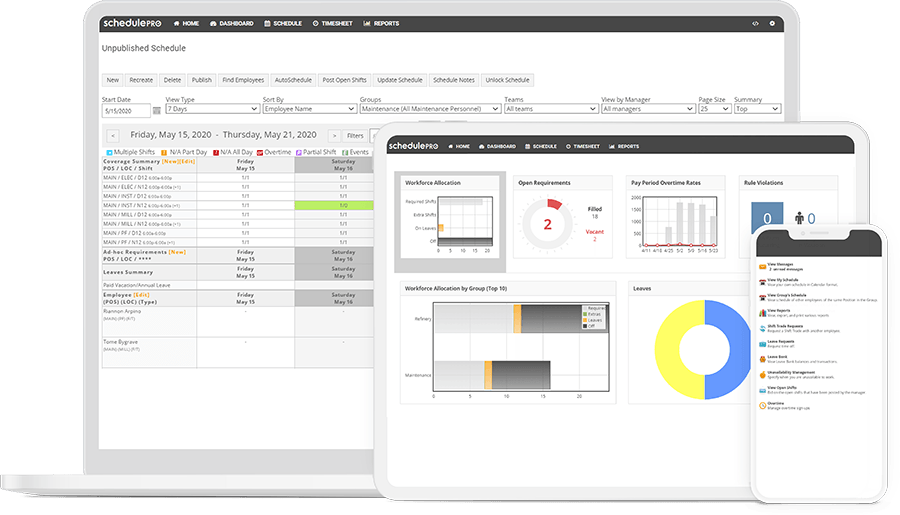 SchedulePro
For production-centric organizations that have complex scheduling processes and rules.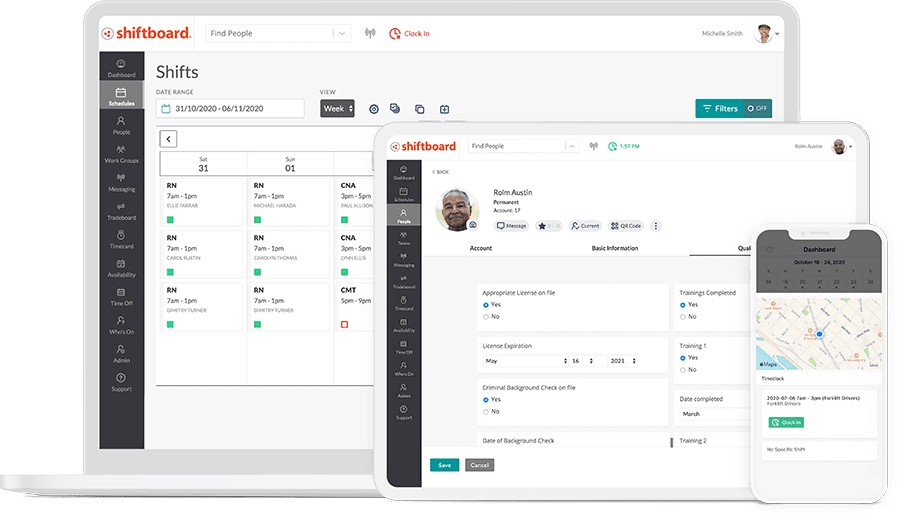 ScheduleFlex
For service-centric organizations where labor needs and shift assignments vary day-to-day.