Workforce Scheduling for Corrections
Improve Operational Agility to Fill Shifts Quickly and Reduce Overtime
Trusted by Leading Correctional Facilities
Excess mandatory and uneven overtime distribution is a top cause for corrections fatigue and unsafe job performance.
Shiftboard's SchedulePro helped a correctional customer save 43% in overtime within the first 6 months.
Learn more about workforce scheduling for correctional facilities.
Learn how Shiftboard's SchedulePro Saves Alberta 41,000 Hours of Overtime.
Optimize Scarce Staffing with Speed and Precision
Maximize coverage with qualified and eligible staff while following scheduling policies.
Identify qualified employees sooner with a list of candidates readily validated against availability, hours-of-service rules, skills and credentials requirements, and other eligibility criteria.
Maximize shifts coverage by offering flexible shift options such as shift bids, trades, and volunteer sign up.
Follow your unique scheduling and backfilling processes based on internal policies and/or bargaining agreements so that schedule is error-free and compliant.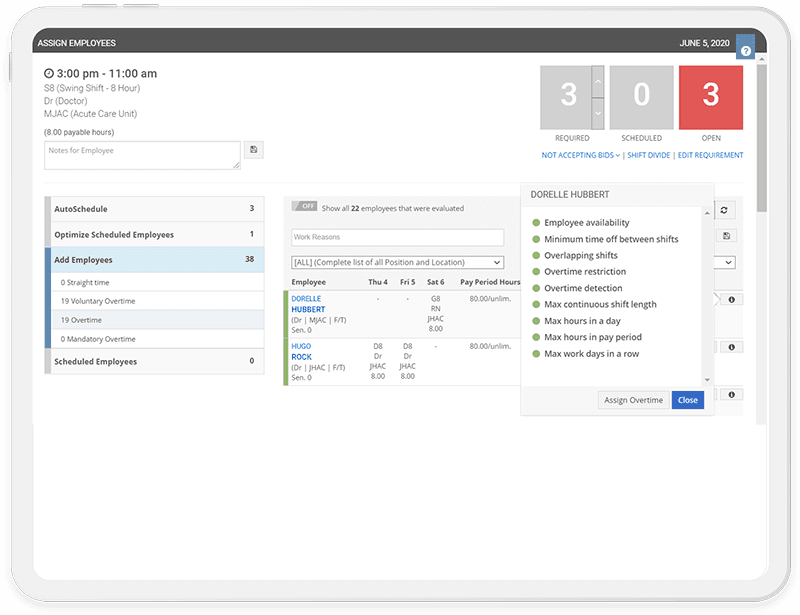 Control Overtime Cost and Distribution
Manage overtime cost and distribution to ensure schedules are on-budget, fair, and adherent to your overtime policy.
Exhaust all non-overtime options before initiating overtime. When overtime is required, prioritize employee options based on overtime cost implications.
Compare actual overtime status to forecasted overtime in real-time to stay on track with budget.
Rotate overtime offers based on various criteria such as OT balance, seniority, and last OT shift worked so that hours are distributed among staff in a fair, standardized and fatigue-safe manner.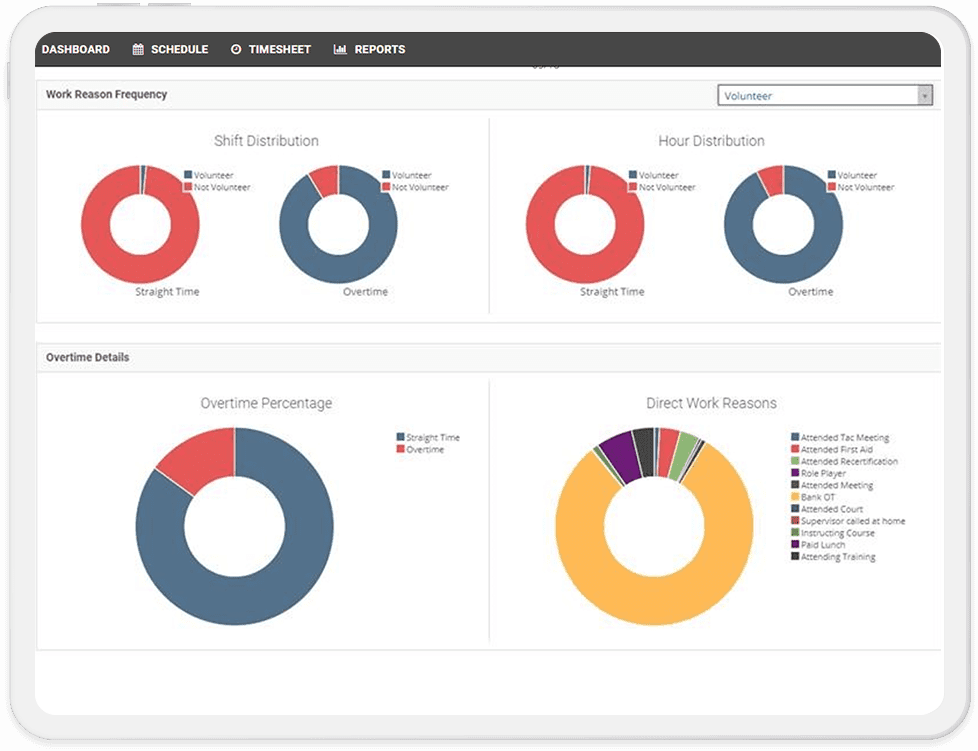 Transparent and Evidence-based Decision Making
Track, investigate and justify decisions with purposeful data that instills trust and accountability among employees and management.
Review past scheduling decisions, action owners and sequence of events to diagnose issues and course-adjust with ease.
Track scheduling rules, overrides and justifications to foster transparency and trust.
Analyze purposeful reports to build business cases for leave, overtime, and other process improvements.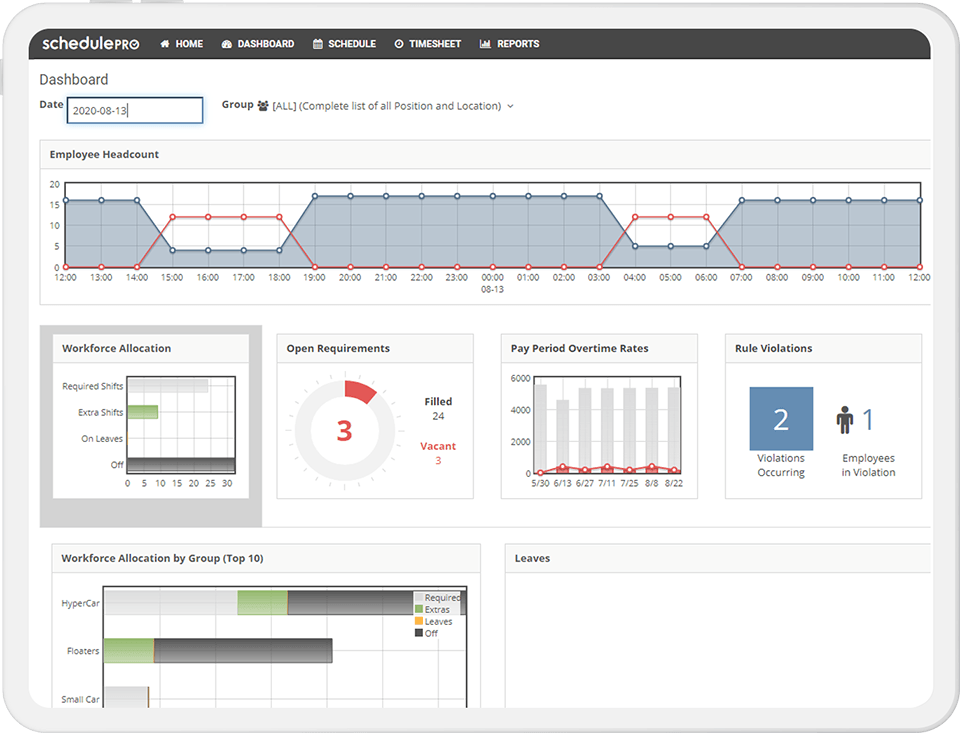 5 Reasons Corrections Facilities Choose Shiftboard
Matching Rules and Workflows
Simplify complex scheduling decisions easily and accurately by following the business logic and processes unique to you.
Robotic Call Out
Reduce the time and effort required to phone employees about open shifts and confirm acceptance.
Audit Log
Resolve scheduling decision inquiries and grievances with the data-based evidence you can trust.
Overtime Detection and Equalization
Avoid grievances and mitigate fatigue risks by accurately detecting, distributing and offering overtime according to internal OT policies and/or union agreements.
Skills and Qualifications Checking
Ensure only employees with the right skills, qualifications and credentials for the job can be scheduled.