Shiftboard Employee Adoption Guide
Empowering Success Beyond Technology
Experts in Driving Adoption & Usage
Implementing new systems and driving adoption within a workforce can be a complex journey. This challenge is multiplied when that workforce is not technically savvy or is wedded to legacy processes and tools. We understand the intricacies of a multi-generational workforce and have developed a methodology that builds confidence in your teams and helps you to unlock the full potential of Shiftboard's employee scheduling software to achieve your goals.
Navigating the Path to Success
Our team of experts will work closely with you to develop a custom change management and communication plan tailored to your operation's unique needs.
From pre-launch communication templates to conducting an employee impact analysis, we provide the tools necessary to manage workflow changes and policies effectively.
With regular check-ins and onsite support, we're committed to helping you navigate the path to success.
Thank you for all the help in this process. We appreciate the thorough training and work during the implementation. We look forward to enhancing our use of the system in upcoming months.

Shamrock Foods
Empowering Your Teams
Prepare your teams for a successful launch with our powerful onboarding tools.
Best practices guides ensure your staff is equipped with the knowledge they need to maximize the benefits of our software.
Elevate excitement and employee engagement with customizable promotional posters, swag, and informative app download guides.
Comprehensive supervisor and employee training, available through our Learning Management System, guarantee a seamless transition for everyone involved.
Thank you for your above-and-beyond attention in preparing for this training and the upcoming launch. There are not enough words for my appreciation. Your knowledge and proficiency of the Schedule Pro system are absolutely amazing!

Shell Oil, North America
Your Success is Our Priority
At Shiftboard, we prioritize your success. That's why our account managers are here to provide ongoing support.
Benefit from weekly hypercare check-in calls during the critical weeks after go-live, ensuring any concerns or questions are addressed promptly.
Our online help portal and in-product help documents are readily available, and our responsive phone, email, and chat support channels are here to provide expedient assistance whenever you need it.
Communication was excellent. Guidance was great throughout the process. The consultant ensured we had a full understanding prior to onboarding – very patient. Greatly appreciated the effort!"

BASF, Vidalia
How to Ensure Adoption Success
Shiftboard provides comprehensive training and onboarding programs to enhance employee adoption. We offer training sessions, user guides, video tutorials, and other resources to help employees understand how to use the software effectively.
What Our Customers Say About Us
"Shiftboard has helped our employees get more visibility into their work schedules and make changes on the go. It is easy to use and has provided more structure to our scheduling process."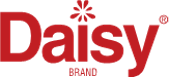 Tyler Blake
Senior HR Generalist, Daisy Brand
Want to learn more about employee scheduling software?
Trusted by the World's Most Recognized Brands