Preferred Healthcare Staff Scheduling Provider
Focus on Your Patients, We'll Handle Your Staff Scheduling
Healthcare facilities are diverse, with staffing needs as unique as the care they provide. Shiftboard knows—we've streamlined healthcare staff scheduling since day one. Top-ranked facilities trust us with schedule coordination, credential tracking, communication, overtime reporting, and more so they can focus on providing the highest quality of patient care. Why not let us do the same for you?

Maintain mandated staffing levels, manage float pools, and replace no-shows stat
Improve morale and turnover—let staff sign up and swap shifts using criteria that work for you
Cut time spent creating and managing your staff schedules and avoid unwanted OT
Get alerts when certifications near expiration to ensure your facility maintains compliance
Customize Scheduling & Visibility
From major hospitals—like Stanford and UPMC—to long-term care—like Living Resources and Hope Hospice—and everything in between, Shiftboard adapts to you.
No matter what kind of patient care you provide, we help you easily organize PTO requests, swap shifts, and find qualified last-minute subs stat! Budget headaches? Cut costs with coverage charts and labor forecasts to better manage expenses like over-staffing and overtime.
Care for Critical Provider Records
Easily manage your critical staffing needs to make sure each shift, case, and unit has the right mix of skill sets and qualifications.
Store all provider information in online profiles and set schedule guidelines to simplify compliance and automatically account for factors like seniority, union status, vaccinations, and competencies. Send alerts for certification renewals and avoid liability from expired credentials.
Communicate Clearly, Improve Accountability
Caregiver coordination is simple with online schedule access, real-time updates, and instant communication. Multiple locations? No problem.
Hospitals, health systems, assisted living facilities, staffing agencies, clinics, and beyond—always know exactly who's working, who cancelled, and when. Automated shift alerts get the right providers to the right place, on time, every time. Staff or float pool—Shiftboard shows you who's available and where they're qualified to work, so filling in for call-outs is a snap.
Higher Standards of Healthcare Scheduling
Gain a sense of security from knowing Shiftboard maintains the highest data privacy standards
User-friendly means no software to install, easy onboarding, and lifetime support—in staff emergencies, we've got you covered
Track attendance anywhere, on any device—Shiftboard is mobile, so everyone from full-time to float pool is at your fingertips 24/7
Shiftboard can handle healthcare staff scheduling for all kinds of facilities, including:
Discover Smarter Scheduling
Many healthcare facilities already know the benefits of Shiftboard.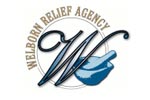 See how easy it is to schedule caregivers with Shiftboard.