ScheduleFlex Software
Employee Scheduling for
Dynamic Operations
ScheduleFlex Software Overview
Shiftboard's ScheduleFlex is specifically designed for organizations that have a fluctuating demand for their products or services and require flexible, dynamic workforce scheduling, including:
Manufacturing
Warehouse and Distribution
Healthcare
Public Safety
Call Centers
Staffing Agencies
Increased Agility to Support Production
and Service Commitments
With ScheduleFlex, you can respond quickly and efficiently to changing needs. Adjust shifts on the fly and attain high shift coverage by tapping into the hidden flexibility across your workforce. Robust day-of scheduling tools provide your front-line managers with the ability to easily handle last-minute changes.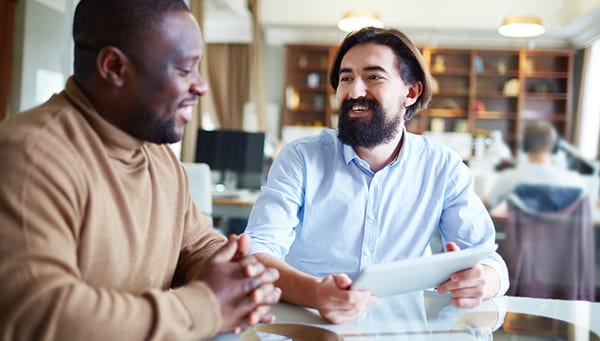 Highly Efficient Scheduling and Communication
Automate your scheduling process and reduce the time spent managing schedules by over 50 percent. ScheduleFlex's intelligent rules-based automation ensures all your scheduling policies are automatically enforced. Timely and targeted communications keep managers and your workforce closely connected and keep everyone informed and engaged.
Happier and More Productive Employees
ScheduleFlex places employees at the heart of the scheduling process by allowing them to easily view schedule details, pick up shifts, indicate their availability to work, and influence their work schedule. This empowerment provides workers with greater flexibility and control over their work schedules, resulting in higher shift coverage and a more motivated workforce.
Testimonials
At LUSH we are aiming to create a highly dynamic scheduling environment, so having real-time scheduling capability can be highly beneficial for us.

Labor Scheduling Project Lead,

LUSH Fresh Handmade Cosmetics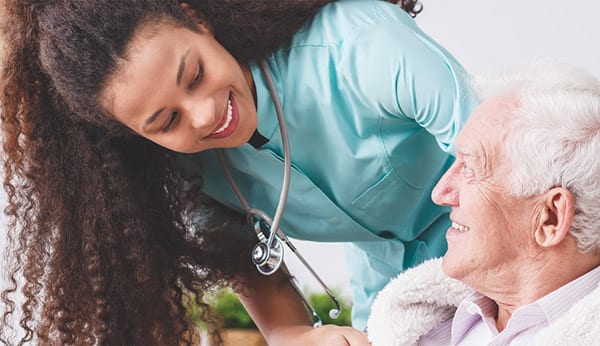 Thinking back to business before Shiftboard's ScheduleFlex, I can't believe we did it any other way. We've become so much more efficient in countless ways.

Sr. Manager of Talent Acquisition,
Wellness Corporate Solutions
Shiftboard is a lifesaver. It has saved our company thousands in overtime.

Director of Administrative Services,
BAMSI
Tailor-Fit Scheduling
ScheduleFlex is the only solution built around the concept of teams or workgroups, offering unparalleled flexibility and scalability for your workforce scheduling practice.
Schedule your workforce based on the specific scheduling needs of each department, location, production line, client, or whatever grouping of workers makes sense for your business.
Support multiple types of scheduling based on department needs, including centralized, decentralized, and bottom-up scheduling, where workers pick up shifts.
Create smart team groupings with custom employee information such as certifications, proficiencies, and even equipment requirements.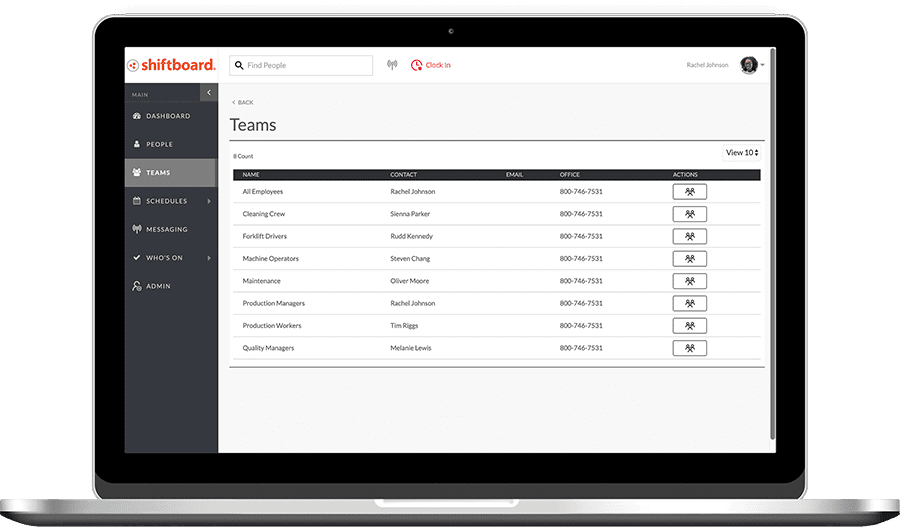 Intelligent Resource Sharing
Align your workforce to where you need them most to meet demand, control costs, and achieve higher workforce utilization.
Track individual worker flexibility, their interest in additional shifts, and overtime status so you can fully leverage your entire available workforce.
Share workers across departments and locations to respond quickly to labor demand fluctuations through clear visibility into workers' availability and eligibility for all roles.
Cover last-minute shift needs with worker flex pools, including part-time and contingent workers, all automatically pre-checked for eligibility.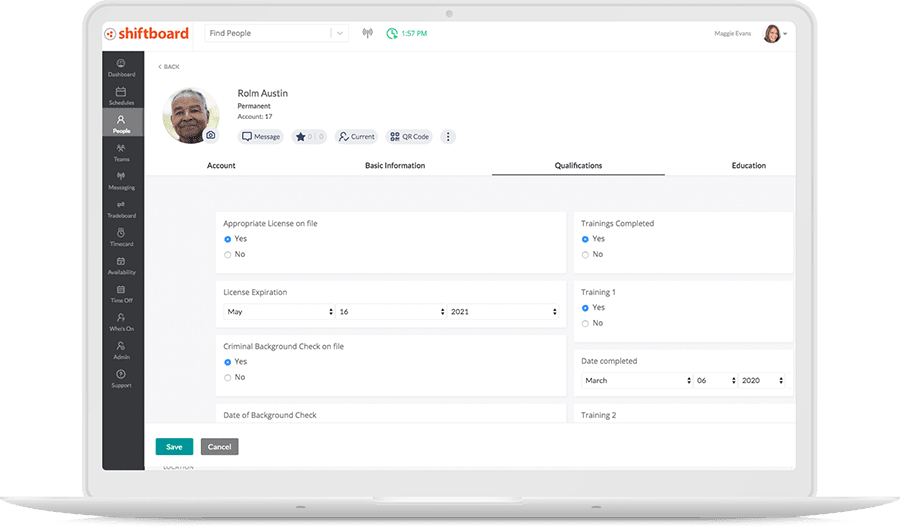 Real-time Communication
Keep operations running smoothly around the clock with scheduling related communications that target the right people at exactly the right time.
Automate communication of timely schedule updates, newly available shifts, and more via SMS, notifications, and emails.
Reduce employee no show rates with automated reminders for shifts that include any important details about shift assignment.
Easily send highly targeted one-off communications to select individuals, departments, or the entire site.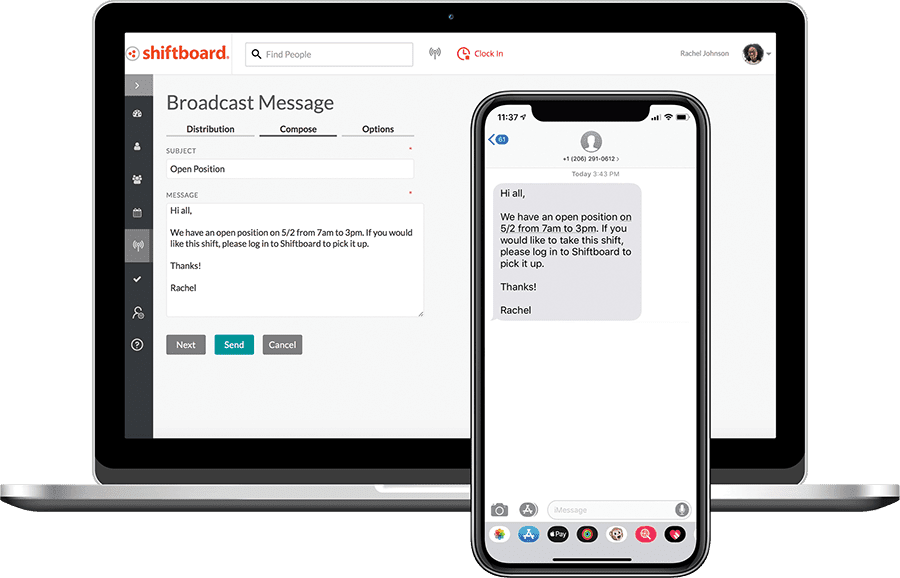 Superior Day-Of Management Tools
Ensure high shift coverage with robust day-of tools for operations and front-line managers.
Auto-fill shifts with qualified workers tied to call-outs or no-shows. Employees can confirm acceptance of last-minute shift assignments via text or app.
Cover new last-minute and ad-hoc shifts with real-time lists of flexible workers who can serve multiple roles or time slots.
Empower on-the-go front-line supervisors and schedulers to respond to issues directly from their smartphones or tablets with mobile-friendly management tools.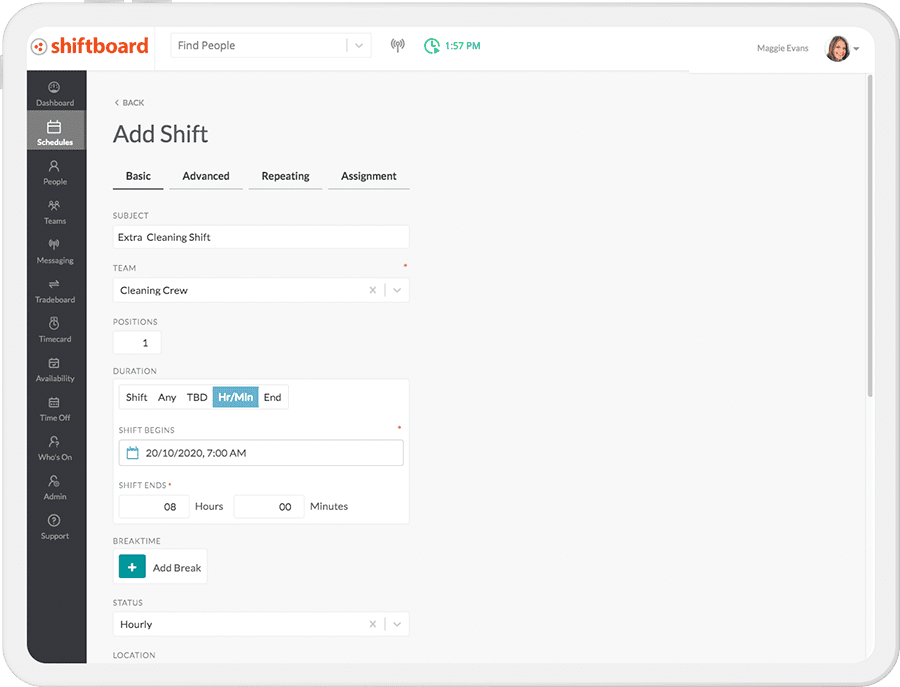 Worker-Friendly Schedules
Engage your employees in the scheduling process, which results in benefits including happier employees, fewer grievances, higher shift coverage, and lower OT costs.
Provide employees flexibility with secure mobile access to view their schedules, trade shifts, pick up additional shifts, request time off, and more.
Ensure scheduling fairness through intelligent business logic that automatically enforces your scheduling policies and rules.
Automatically keep employees informed about new shift opportunities that are available for immediate pickup or signup via automated notifications.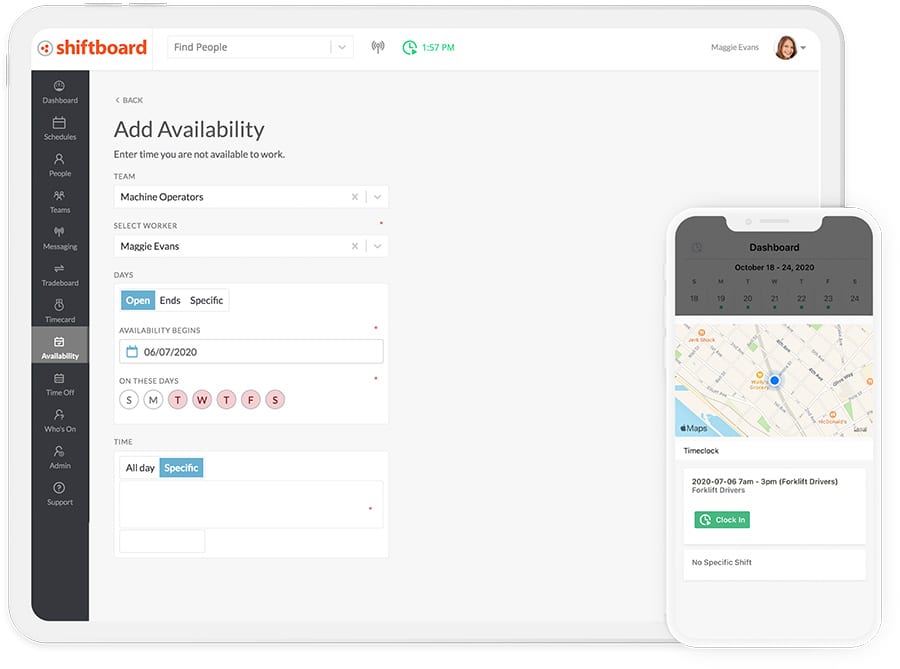 Additional Features
Demand Planner
Automatically create schedules based upon historical or projected demand patterns to avoid under or over scheduling.
Applicant Tracking
Manage applicant screening processes. Ensure new hires have completed all required job-related training before they become eligible to work.
Time Clock and Geofencing
Mobile and station-based time clocks enable employees to clock in and out for shifts. Combine with geofencing to ensure time clocking occurs on location.
Trusted by the World's Most Recognized Brands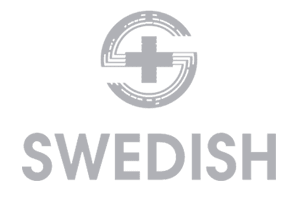 Talk with Us
Fill out the form and we'll be in touch for an initial conversation about your workforce scheduling needs.
Decrease Worker

Turnover by 40%
Make Scheduling

53% More Efficient
Increase Change Management

Efficiency by 55%