Customer Success
We Are Here to Help
1(800)583-1041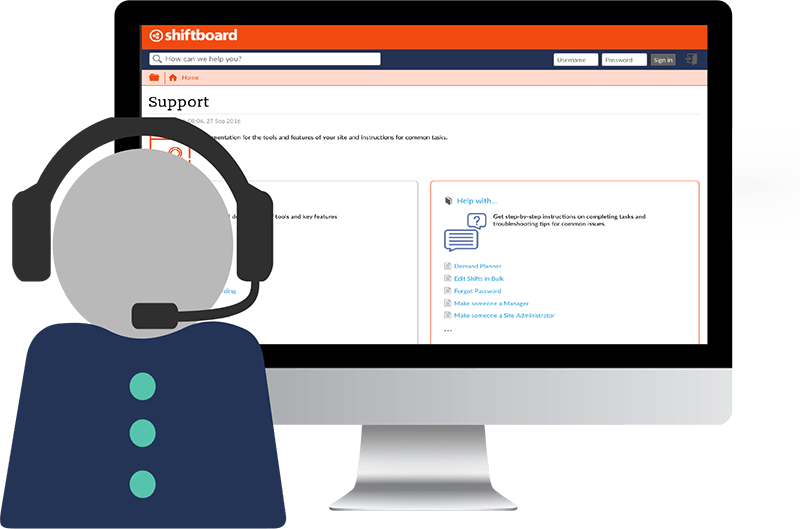 Before you send us a message, consider the following:
Forgot your password?
Can't remember your password? No problem, it happens! Click the button and follow the password reset guide.
Need Support Resources?
Check out our reference documents and tutorials/help guides from our support portal to help you get the most out of Shiftboard.