Accurate, User-Friendly Staff Scheduling Software
Online Contact Center Scheduling Software—Manage Hourly Staffing in Real Time
Contact center and customer support staffing requires around-the-clock management. To succeed, teams need agile scheduling tools. Shiftboard's workforce management solution helps you staff virtual, global, and in-house contact centers so you can focus on providing great service. Our demand planning tools let you staff proactively, control costs, and keep top agents.

Real-time Gantt chart views of 24/7 call coverage, auto-scheduling, and staggered breaks
Improve hiring and turnover—let employees sign up and swap shifts using criteria that work for you
Real-time, always accurate calendar keeps everyone on point and eliminates manager headaches
Move to a virtual call center with a 100% web-based solution accessible 24/7 from anywhere
Customize Scheduling & Visibility
Move your contact center's schedule online and forget phone calls, spreadsheets, whiteboards, and post-it notes.
With Shiftboard any employee schedule maker can easily organize vacation requests, shift swaps, and instantly find last minute subs. Save money with coverage charts and scheduling forecasts detailing overtime, under time, and time off.
Easily view coverage levels, staff specialties, and prioritize tasks by channel to optimize staffing, improve service, and control costs.
Shiftboard's demand planning tools let you create schedules based on in-bound metrics and your goal service levels. We help you schedule your workforce more effectively so that you can improve performance, reduce overtime, and boost your bottom line.
Communicate Clearly, Improve Employee Accountability
Employee coordination is simple with online schedule access, real-time updates, and instant communication. Multiple locations? No problem.
Always know exactly who's working as well as when they clocked in. Automated shift alerts get the right people to the right place, on time, every time. Improve communication with instant text alerts. Shiftboard shows you who's available, so finding subs is a snap.
More Effective Employee Scheduling
Manage proactively with real-time reports for labor forecasting, coverage, and more to identify issues and avoid cost overruns
User-friendly means no software to install, easy onboarding, and lifetime support—in staff emergencies, we've got you covered
Open Web Services API integrates with your CTI switch, time tracking system, or data warehouse to make reporting easy
Shiftboard can handle contact center employee scheduling for all kinds of workforces, including:
Discover Smarter Scheduling
Shiftboard can help you manage labor and seniority requirements.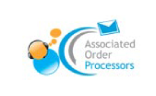 See how easy it is to schedule staff with Shiftboard.