Call Center Employee Scheduling Software
Optimize Agent Scheduling for Better Shift Coverage, Cost Control and Employee Satisfaction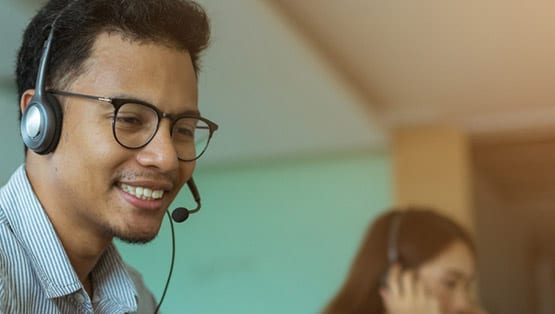 In-House Call Centers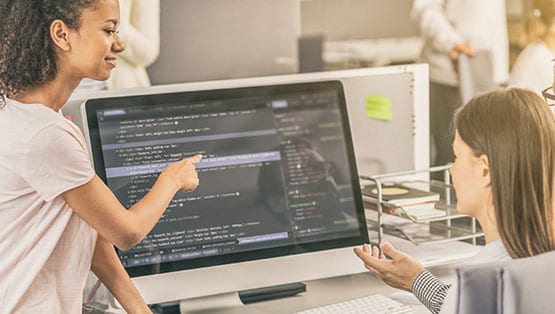 Business Process Outsourcers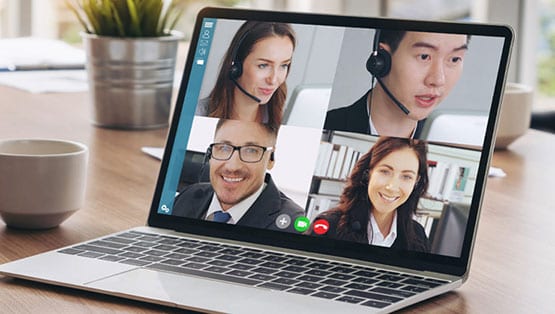 Virtual Call Centers
Trusted by Innovative Call Centers

Reduce Labor Costs and Protect Profitability
Gain control of labor costs by matching staffing levels to align with actual call volumes.
Forecast labor demand based on call volume patterns to meet service goals and avoid idle staff.
Optimize labor resources using automated shift assignment rules to schedule eligible, qualified agents with lower cost implications.
Avoid unplanned overtime costs with employee overtime status alerts and auto-generated staffing recommendations.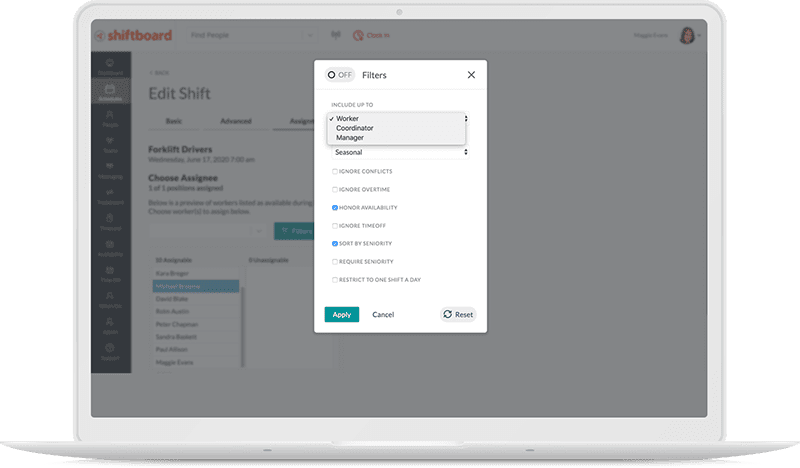 Increase Operational Agility to Manage Sudden Change
Flex your workforce to quickly and strategically respond to unforeseen changes in call center volumes.
Gain instant visibility into your agents' availability, qualifications, seniority, and other scheduling criteria to create accurate schedules.
Tap into sign-up lists and standby lists to scale operations and fill last-minute job vacancies.
Reduce scheduling errors that impact operations by automating scheduling processes.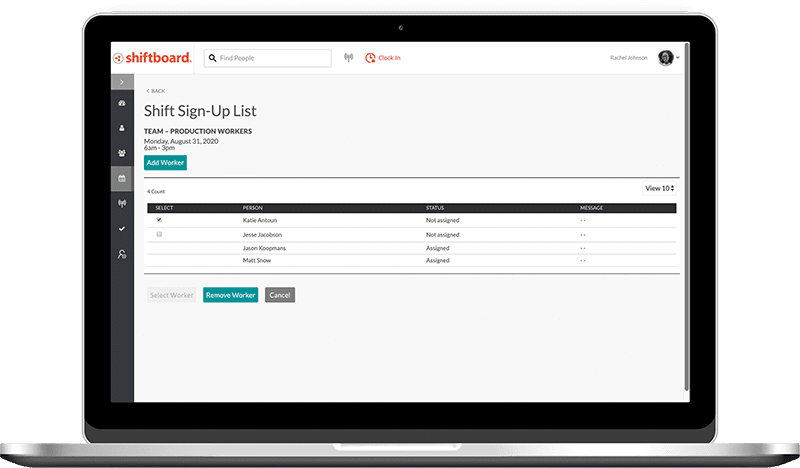 Boost Employee Job Satisfaction to Improve Quality of Service
Create schedules that improve operations processes and keep employees happy.
Empower agents with 24/7, mobile-friendly access to view schedules, request time off or set scheduling preferences.
Provide qualified agents with access to available shifts via self-serve scheduling tools such as shift pickup and trade boards.
Improve engagement and communication with automated reminders and shift notifications.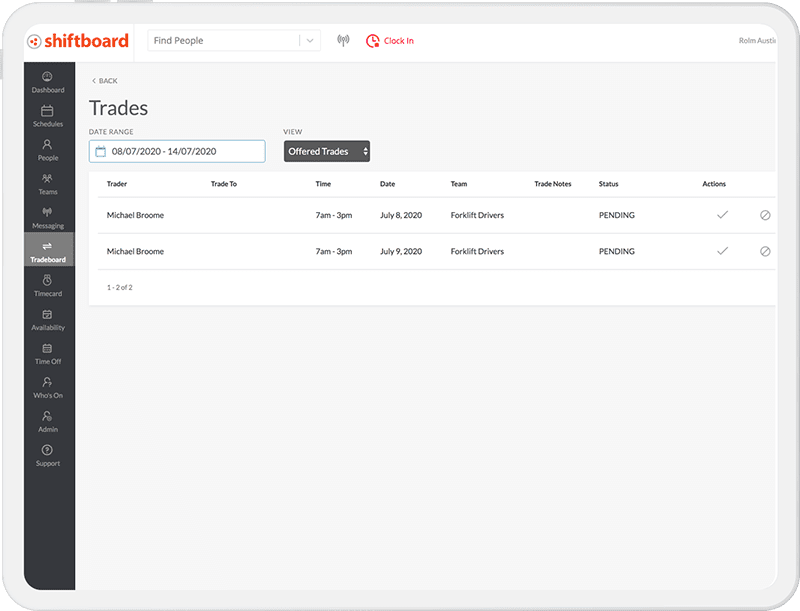 5 Reasons Call Centers Choose Shiftboard
Labor Forecasting
Avoid over/under staffing with Shiftboard's Demand Planner tool, which uses call volume history to automatically create schedules optimized to meet service call goals.
Day-of Shift Coverage Tools
Eliminate the stress and chaos of covering last-minute callouts using flexible scheduling tools such as automatic standby shift assignment and flex pools. Give workers the ability to call out, and then automate the shift creation, shift notification, and shift pick up processes.
Workforce Flexing
Respond to sudden changes in labor demand by leveraging the natural flexibility of your workforce. Instantly gain clear visibility into who is qualified and available to work, based on specific job criteria such as client, location, language, and more.
Real-Time Communication
Increase efficiency and improve employee engagement with automated SMS/text and email communications such as shift confirmations and reminders.
Create Employee Self-Serve Access
Provide agents with 24/7, mobile-friendly access to view schedules, pick up shifts, request schedule changes, and submit time off requests.
---
5 Ways Automated Employee Scheduling Can Increase Efficiency and Reduce Labor Costs
Learn how employee scheduling software can help you improve productivity while bringing costs down.
What Do Hourly Employees Want in Their Work Schedule?
Learn about what's important to hourly workers and the benefits of creating schedules that work well for them.
---
What Would You Like to Do Next?
Talk with Us
We'll be in touch for a short conversation about your workforce scheduling challenges and how we can help.
Learn More About Software
See how Shiftboard's ScheduleFlex can help you retain talent and fill shifts faster.
---
Is Automated Scheduling Right for Your Call Center?
Learn about the strategic value of workforce scheduling technology.