Hourly Workforce Management: The Secret to Success from America's Largest Company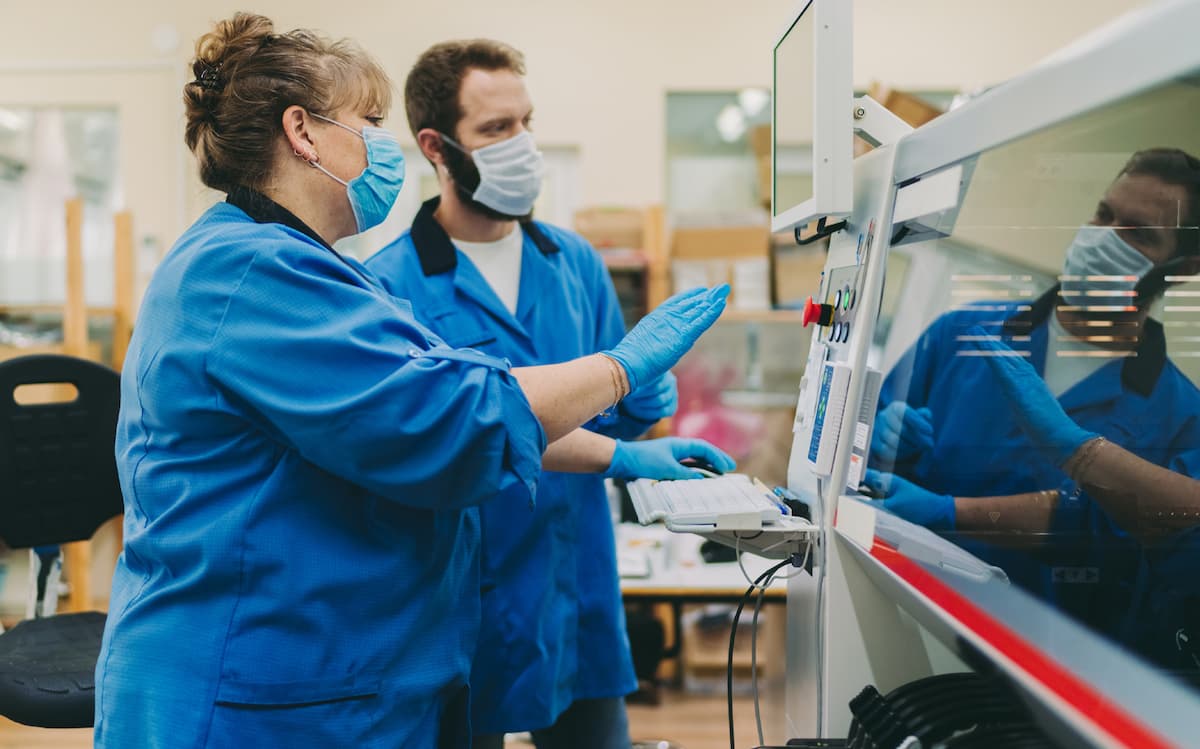 As an operations pioneer pursuing best-practices in workforce management for over three decades, I believe there's never been a more exciting time to be in this profession than right now. Data-rich, automated tools are changing the way operations leaders are making strategic decisions, and the results are taking workforce optimization to levels we could only dream about even 10 years ago.
One of the most powerful technology innovations making headlines today is cloud-based workforce management automation. This technology is transforming the effectiveness and business impact of hourly workforce management, and early adopters are seeing dramatic impacts to the bottom line. In fact, it's changed the way many businesses now operate.
However, success is dependent on an intimate relationship between technology and an organization's policies, procedures, and business goals. To make the most of leveraging these exciting new technologies, here are the key challenges and best practices you need to address for maximum return over the long run.
Why is Hourly Workforce Management So Challenging?
To truly understand the transformative power of scheduling automation, we need to first understand why scheduling an hourly workforce is so complex. Let's take a look at three key challenges inherent to the process:
Complexity of Scale
Scheduling a workforce like Walmart, with over a million employees at 6,000 locations, with around the clock scheduling requirements, commands a different approach from that of a single factory of 1,000 workers with shift schedules that adjust to meet production targets. There is no one-size-fits-all solution to optimization. A strategic scheduling plan must apply a myriad of company-specific workload drivers such as sales data, task time, and engineered time standards to name a few.
Compliance
Organizations must also address compliance to federal, state, and local laws when planning schedules, which further increases the complexity of the process. At retail locations like Safeway, for example, something as simple as selling wine requires a very sophisticated scheduling logic to maintain compliance. Managers must be able to determine which registers can sell alcohol, the specific timeframes these registers need to be staffed, and the pool of cashiers over 21 years of age who can legally operate those registers. Every workforce carries its own unique set of compliance factors, and even those can suddenly change in response to market conditions or new government regulations.
Continuous Change
From demand planning, to compliance, to employee engagement and satisfaction, scheduling a workforce requires the ability to work at the speed of change. It is essential for operations leaders to have a framework from which to manage change through effective communication, dynamic employee engagement, and ongoing training.
Key Drivers for Optimizing Hourly Workforces
In addition to navigating the challenges unique to the hourly workforce, operations leaders must also balance three interrelated work efforts that directly affect optimization levels: employee productivity, labor costs, and customer experience.
Employee Productivity
Operations leaders want to ensure their workforce is as productive as possible. To that end, they must determine best practices and processes for every job. They need to adjust for worker availability and skills. And they must have a procedure in place to adapt to changes in regulations, the workplace, and the market.
Labor Costs
Labor costs are often one of the biggest P&L line items for most organizations, so reducing these costs is always top of mind for workforce managers. A critical component here is real-time and historical data about the organization's labor costs. Digging deep into the data will provide a true understanding of the productivity curve.
Customer Experience
Another important component of demand planning (that is often overlooked) is customer experience. It is important that your workforce be capable of meeting the demands of your customer. Assessing customer satisfaction regularly will ensure you are delivering on your customer experience as promised.
The Secret to Success: Workforce Scheduling Automation Technology
To implement and manage a truly optimized scheduling process, operations leaders must focus on best practice process design, true workload demand planning, and a sophisticated scheduling logic that tracks compliance to local, state, and federal regulations. They must also integrate robust change management and allow communication, training, and motivation to flourish within the workforce.
While this process and complexity is challenging to manually manage, technologies have been developed to simplify this process in the rapidly changing field of workforce management. It is absolutely essential, in my opinion, that organizations integrate a powerful technology platform to remove the complexity of this process through automations. By closely connecting workforce scheduling automation with essential workforce management capabilities like time and attendance, applicant tracking, workforce communication, and advanced onboarding, businesses can optimize their labor costs and improve both employee engagement and productivity.
About the Author
Rick Webb has more than 30 years of consulting experience in the retail industry. He joined Walmart in January 2004 and served as the Senior Vice President of Global Business Processes where he implemented global operations capabilities that increased sales and reduced cost. Rick is currently the cofounder and director of Grit Studios.