Scheduling During COVID
Stay Resilient and Agile in the New Era of Work
Ensure Operational Resilience and Flexibility During COVID
Short-notice absences, strict physical distancing requirements, and return-to-work procedures are just a few of the new workforce scheduling challenges brought about by the pandemic. More than ever, organizations need robust scheduling practices to stay resilient and nimble during these turbulent times.
Enforce scheduling rules as required by COVID-related protocols.
Anticipate coverage issues and address them proactively.
Fill shift vacancies quickly during unexpected worker callouts.
Keep workers informed about scheduling and COVID-related news.
Support workers' family care needs and other personal obligations.
What Makes Scheduling During
COVID So Challenging?
Increasing absences that are hard to backfill in short notice
New return-to-work protocols and regulations
Workers require higher schedule flexibility
Keep employees informed at all times
Learn More About Navigating Workforce Scheduling During COVID-19
Article: Going Back to Work, Looking Forward to a Better Workplace
Learn how organizations are adapting to create a better, safer workplace.
Article: Restarting the Workplace in the Emerging Post-Pandemic Era
Learn how to leverage workforce technology to make informed decisions as the workplace evolves.
COVID Resource Center
Access best practice guides and other resources to learn more about workforce scheduling during COVID-19.
How Shiftboard Can Help You Adapt During the Pandemic
With Shiftboard, operations managers can quickly ramp operations, comply with changing health and safety regulations, and meet employee needs for better communication and more flexible scheduling.
Protect Workers' Well-Being
Govern maximum staffing levels per area, adjust employee shift patterns to accommodate physical-distancing requirements, and protect workers from exposure risk.
Ensure Shift Coverage
Hedge against unexpected understaffing issues by forecasting backup worker demands using staffing levels and absence pattern data. Mobilize backup workers swiftly with a wide range of day-of management tools.
Keep Employees Informed
Deliver essential news such as schedule changes, infection outbreaks, and plant shutdowns to your workforce in real-time. Send system-automated and tailored messages via SMS, Email, Mobile Apps, and automated phone calls to ensure maximum communication reach.
Enable Employee Cooperation
Encourage workers to communicate absences early using convenient mobile apps, which helps managers identify and tackle coverage issues sooner. Empower workers to resolve schedule issues among themselves with self-service options such as shift pickup, trade, and giveaways.
Support Worker Needs
Track and accommodate worker shift preferences to support COVID-related family care needs or other personal obligations.
Trusted by the World's Most Recognized Brands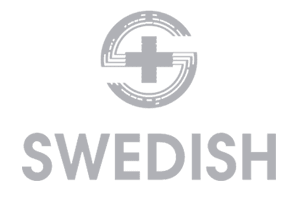 What Would You Like to Do Next?
Talk with Us
We'll be in touch for a short conversation about your workforce scheduling challenges and how we can help.
Learn More About Software
See how Shiftboard helps you keep operations running smoothly, optimize resources, and boost worker engagement.