Shiftboard Appoints Connie O'Brien As Vice President of Customer Success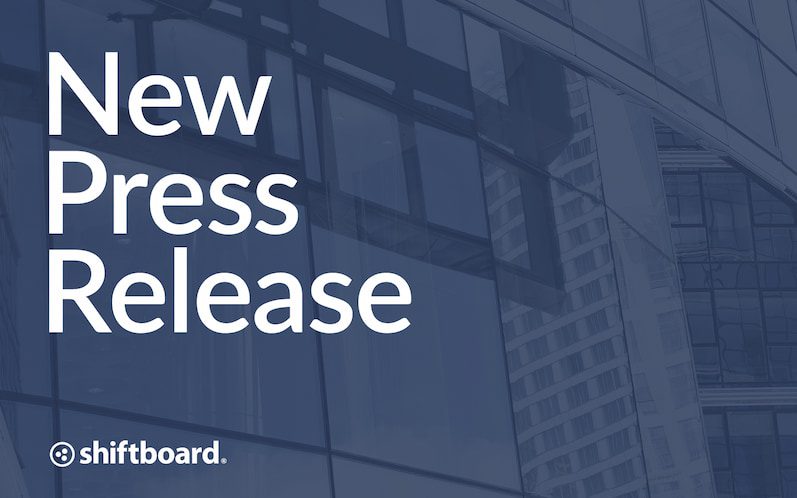 O'Brien adds key senior customer relations experience as company expands
SEATTLE – August 9, 2018 – Shiftboard, a global leader in employee scheduling and workforce management solutions, today announced the appointment of Connie O'Brien as Vice President of Customer Success. After more than two decades as a client success and customer strategy executive, Connie will lead Shiftboard's commitment to provide an outstanding customer experience helping enterprise organizations lower labor costs, while increasing employee productivity and engagement.  Connie will oversee all aspects of customer success including: customer implementations, training, support, adoption, and professional services.
"Connie is a welcome addition to the leadership team. Her deep enterprise experience and proven success in customer relations will help Shiftboard continue to deliver an exceptional customer experience" said Shiftboard President and CEO Sterling Wilson. "As we continue to expand our large enterprise client base, Connie's leadership will be critical as we scale our customer success operations."
Prior to joining Shiftboard Connie was Vice President, Client Services and Operations at ID Experts, the provider of all services related to identity theft and restoration. Connie also served as Regional Vice President, Client Partner Executive West for healthcare technology company Edifecs.
Unlike traditional workforce management solutions that focus on salaried employees, Shiftboard was designed and built specifically around the hourly worker, where scheduling, real-time communication, and responding to change are at the core of day-to-day operations. Shiftboard customers report an 8 times payback on their investment due to Shiftboard's automation of key workforce scheduling operations including labor forecasting, workforce readiness, worker availability, backfilling, time and attendance, reporting and analysis, and integration with payroll and other back office systems.
"With best-in-class technology coupled with a tangible return on investment and overwhelming positive customer feedback, Shiftboard is in a strong position to build on an impressive base of enterprise customers," said Connie O'Brien. "As I have thrived doing in my career, I'm eager to continue the company's momentum and inspire the Shiftboard team to achieve success through vision, change management, common goals, and rigorous performance metrics."
About Shiftboard
Shiftboard is a leading provider of employee scheduling software for shift-based operations in mission-critical industries. Backed by Shiftboard's tailor-fit solutions, organizations can build adaptive workforce operations that increase operational agility, optimize labor resources, and accommodate workers' preferences, leading to improved efficiency and higher worker satisfaction and retention rates. To date, Shiftboard has supported over 630 million scheduled shifts for thousands of customers, including many Fortune 500 companies, providing the employment pipeline for $66 billion in wages earned. For more information, please visit Shiftboard.
Media Contact
Andrew McGuinness
ChangeUp Advisors for Shiftboard
am@changeupadivors.com
206-698-3095