Shiftboard Wins Technology Award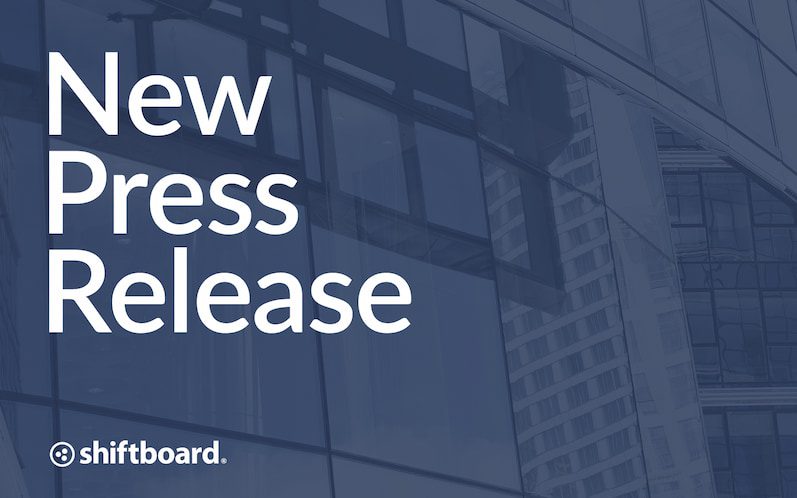 SEATTLE – December 9, 2019 – Shiftboard, a global leader in enterprise workforce scheduling, today announced that it won a coveted silver Brandon Hall Group Excellence in Technology Award for "best advance in time and labor management."
"It's an honor to be recognized by the Brandon Hall Group for the initiatives we've launched to advance the strategic role of workforce scheduling in enterprise operations," said Sterling Wilson, CEO of Shiftboard. "Shiftboard's innovations help operation leaders manage costs and drive productivity, increase worker happiness and reduce turnover, and ultimately increase customer satisfaction through smarter workforce scheduling."
Shiftboard received the award based on three major platform advances, all of which were designed to empower a more efficient and flexible hourly workforce. These innovations include:
Completely redesigning the user interface to enable workers anywhere, anytime access to their schedules
Expanding compliance functionality to accurately track and manage compliance with complex labor laws
Improving how managers organize their large, hourly workforces so they can create optimized schedules based on worker locations and preferences
"Winners of Excellence in Technology Awards are at the forefront of technology innovation. Our program evaluates not just the solution itself, but the benefit to the human capital management function, the business and the customer. That is the ultimate differentiator – whether the technology has a positive business impact. Technology Award winners pass that test with flying colors," said Rachel Cooke, Chief Operating Officer of Brandon Hall Group and head of the awards program.
"An Excellence Award also validates the vision of the technology development team, the wisdom of the company's investment in the solution, and the value the technology brings to the end-user," said Mike Cooke, Chief Executive Officer of Brandon Hall Group.
A panel of veteran, independent senior industry experts, and Brandon Hall Group senior analysts and executives evaluated the entries based upon the following criteria:
Product
Unique differentiators
Value proposition
Measurable results
Shiftboard's win was announced on December 5. The winners are listed here.
Learn more about Shiftboard's workforce scheduling platform by visiting Shiftboard.com.
About Shiftboard
Shiftboard is a leading provider of employee scheduling software for shift-based operations in mission-critical industries. Backed by Shiftboard's tailor-fit solutions, organizations can build adaptive workforce operations that increase operational agility, optimize labor resources, and accommodate workers' preferences, leading to improved efficiency and higher worker satisfaction and retention rates. To date, Shiftboard has supported over 630 million scheduled shifts for thousands of customers, including many Fortune 500 companies, providing the employment pipeline for $66 billion in wages earned. For more information, please visit Shiftboard.
About Brandon Hall Group, Inc.
With more than 10,000 clients globally and 20 years of delivering world class research and advisory services, Brandon Hall Group is the most well-known and established research organization in the performance improvement industry. We conduct research that drives performance and provides strategic insights for executives and practitioners responsible for growth and business results.
Brandon Hall Group has an extensive repository of thought leadership, research and expertise in Learning and Development, Talent Management, Leadership Development, Talent Acquisition and Human Resources. At the core of our offerings is a Membership Program that Empowers Excellence Through Content, Collaboration and Community. Our members have access to research that helps them make the right decisions about people, processes, and systems, combined with research-powered advisory services customized to their needs. (Brandonhall.com).