Shiftboard Appoints Dan Wassel as Chief Financial Officer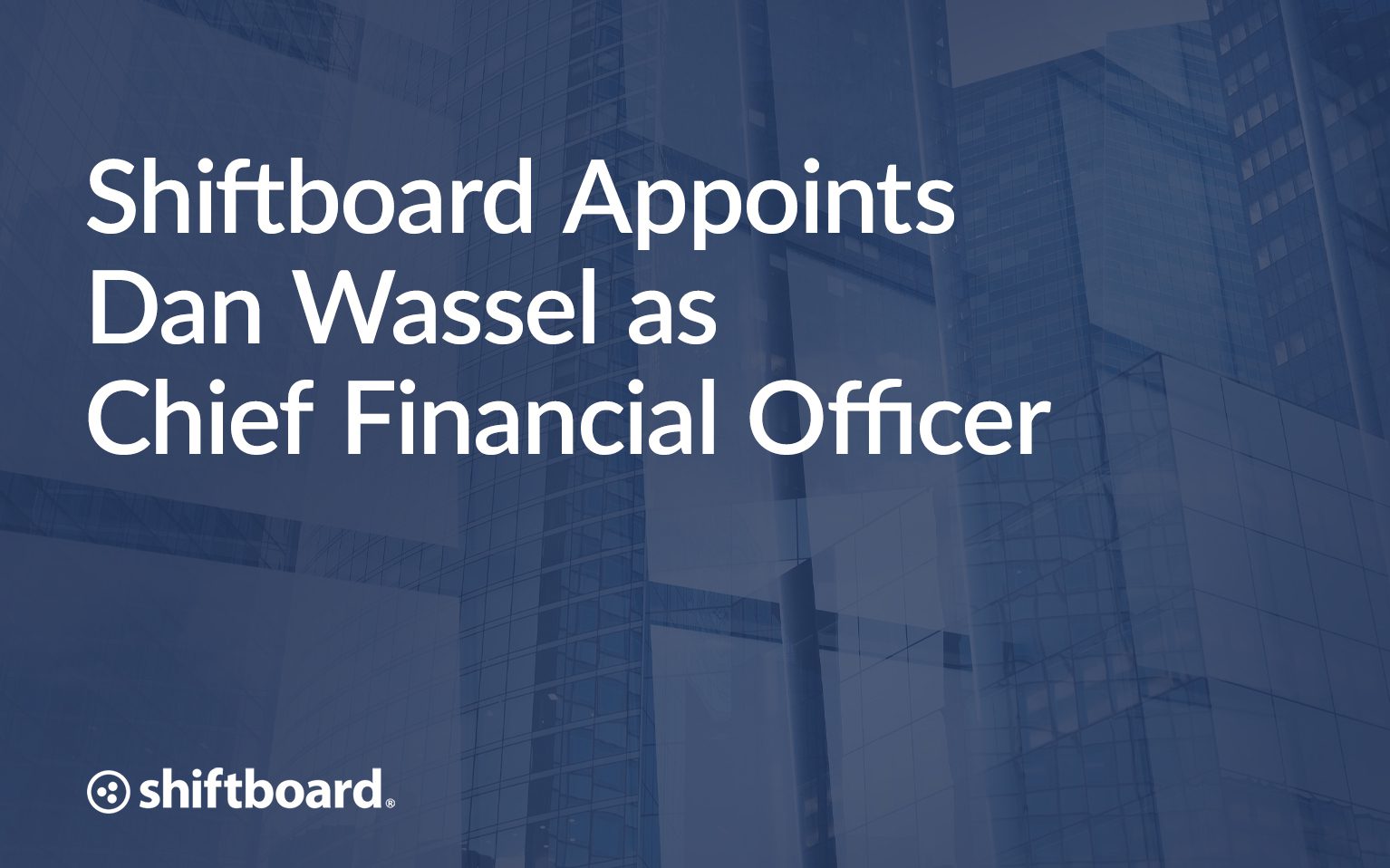 SEATTLE – Feb. 17, 2022 – Shiftboard, a leading provider of enterprise workforce scheduling software for organizations with 24/7 operations, today announced the appointment of Dan Wassel as chief financial officer (CFO).
Wassel joined the company's executive leadership team on Feb. 14, 2022, and reports to Shiftboard's President and CEO, Sterling Wilson.
"Dan's extensive experience with high-growth SaaS organizations is a tremendous resource for Shiftboard," said Wilson. "He's a proven executive whose financial and strategic leadership will be invaluable as we enter this exciting new phase of growth."
Wassel brings over 30 years of financial and operations experience to the company, including a successful track record helping early and late-stage technology companies navigate double-digit growth. Before joining Shiftboard, Wassel was CFO at Headset, Inc., the intelligence system for cannabis retail operations that provides data insights to operators and investors making critical business decisions.
Prior to his tenure at Headset, Wassel was CFO for Socarta, Inc. (acquired by Tyler Technologies, Inc.), a data-as-a-service platform provider for city, county, state and federal government organizations, and served as vice president of finance and administration for Hubspan, Inc. (acquired by Liaison Technologies).
"This is an exciting time to join Shiftboard," said Wassel. "Shiftboard's ability to change the way shift-work is scheduled is transformative — disrupting decades-old processes with agile, flexible solutions. The opportunity for continued growth and impact is undeniable. I couldn't be more thrilled to join the team."
About Shiftboard
Shiftboard is a leading provider of employee scheduling software for shift-based operations in mission-critical industries. Backed by Shiftboard's tailor-fit solutions, organizations can build adaptive workforce operations that increase operational agility, optimize labor resources, and accommodate workers' preferences, leading to improved efficiency and higher worker satisfaction and retention rates. To date, Shiftboard has supported over 630 million scheduled shifts for thousands of customers, including many Fortune 500 companies, providing the employment pipeline for $66 billion in wages earned. For more information, please visit Shiftboard.
Media Contact
Gina Brodie
Sr. Marketing Communications and PR Manager
gina.brodie@shiftboard.com