Shiftboard Named as a Best Place to Work in Washington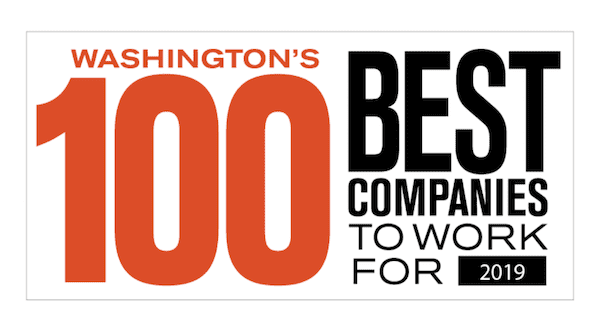 SEATTLE – July 2, 2019 – Shiftboard, a global provider of workforce scheduling software, today announced that it has been named as one of Seattle Business magazine's 100 Best Companies to Work For. The award is based on confidential surveys that asked employees to report on 10 different categories defining workplace culture. The highest scores earned by companies across all 10 categories determined who made the list.
"Shiftboard is a wonderful place to work largely due to the positive culture our employees foster, so this award win is a great way to recognize the contributions they make to our company aside from daily work," said Sterling Wilson, CEO of Shiftboard. "The Best Companies to Work For award highlights the synergy our employees feel with Shiftboard's purpose, our values, and each other. There's no better foundation on which to scale a company – I'm thrilled for our team."
Shiftboard was ranked No. 25 in the midsize company category (50-150 fulltime employees) for this year's award. The annual program recognizes Washington-based companies for setting high standards in training and education, corporate culture, executive leadership, benefits, and more.
The winners were honored by Seattle Business magazine at an awards banquet on June 20, 2019 and will be featured in the magazine's July 2019 edition.
Learn more about Shiftboard's current job openings by visiting shiftboard.com/careers.
About Shiftboard
Shiftboard is a leading provider of employee scheduling software for shift-based operations in mission-critical industries. Backed by Shiftboard's tailor-fit solutions, organizations can build adaptive workforce operations that increase operational agility, optimize labor resources, and accommodate workers' preferences, leading to improved efficiency and higher worker satisfaction and retention rates. To date, Shiftboard has supported over 630 million scheduled shifts for thousands of customers, including many Fortune 500 companies, providing the employment pipeline for $66 billion in wages earned. For more information, please visit shiftboard.com
Media Contact
Christie Melby
Communiqué PR for Shiftboard
Christine@communiquepr.com
206-282-4923 ext. 127