Shiftboard Expands into Europe to Help Enterprises Lower Labor Costs, Improve Employee Satisfaction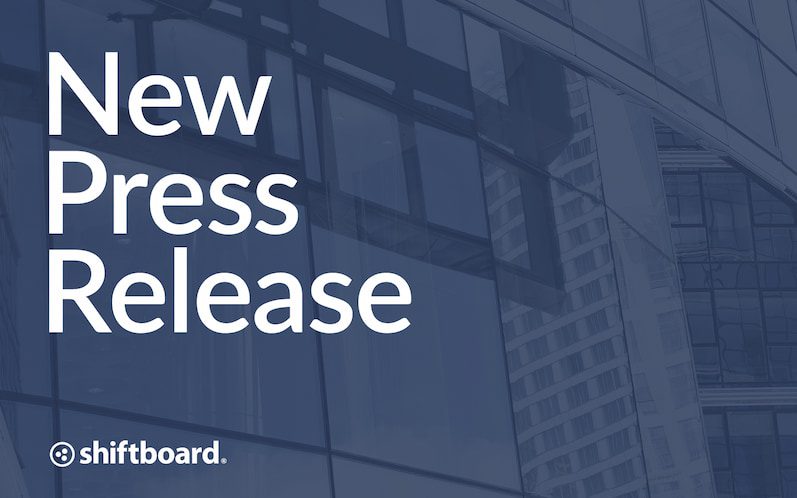 Expansion of cloud-based scheduling and hourly workforce management solution is backed by new regional team, multi-language support and GDPR compliance
SEATTLE – July 17, 2018 – Shiftboard, a global leader in employee scheduling and workforce management solutions, today announced its expansion into Europe as part of the company's commitment to help enterprise customers around the world lower labor costs, while increasing employee productivity and engagement. Led by recently hired Vice President of International Operations Ian Herbert-Jones. Shiftboard's European expansion is highlighted by a new London-based sales and support team as well as increased multi-lingual support within the Shiftboard platform. Additionally, Shiftboard's European expansion is backed by the company's compliance with the European Union's new General Data Protection Regulation (GDPR) laws which went into effect on May 25th.
"Our platform can help companies all across Europe, who have been underserved by traditional workforce management solutions, automate the scheduling of hourly workers and streamline their workforce management processes to increase engagement with their employees and save money," said Shiftboard President and CEO Sterling Wilson. "Given the diversity in culture and language across the continent, our new multi-language support will provide employers of all sizes with highly-configurable solutions to support their scheduling and workforce operations."
The Shiftboard platform provides increased access for users across Europe supporting several additional languages including Spanish, Portuguese, French and Dutch. In support of new GDPR laws, Shiftboard now fully complies to GDPR standards with processes and systems for handling its customers' – and their employees' – personal data. While the new regulations focus on customers within the EU, Shiftboard's data security improvements will apply to all its customers worldwide.
Unlike traditional workforce management solutions that focus on salaried employees, Shiftboard was designed and built specifically around the hourly worker, where scheduling, real-time communication, and responding to change are at the core of day-to-day operations. Shiftboard customers report an 8 times payback on their investment due to Shiftboard's automation of key workforce scheduling operations including labor forecasting, workforce readiness, worker availability, backfilling, time and attendance, reporting and analysis, and integration with payroll and other back office systems.
One of Shiftboard's key partners in Europe is Bullhorn, the global leader in CRM and operations software for the recruitment industry. "Shiftboard is a valuable partner for offering scheduling automation to our staffing industry customers worldwide. Their expanded European presence will be well received by Bullhorn customers," said Peter Linas, Executive Vice President of Corporate Development and International at Bullhorn. "Through this highly integrated solution, Bullhorn customers can shorten the time to find and place candidates, streamline scheduling operations, and reduce labor costs."
Shiftboard will be demonstrating its scheduling and workforce management platform at the upcoming Bullhorn Engage London 2018 conference being held September 11-12 at the Hilton London Metropole Hotel. For more information visit Shiftboard.
About Shiftboard
Shiftboard is a leading provider of employee scheduling software for shift-based operations in mission-critical industries. Backed by Shiftboard's tailor-fit solutions, organizations can build adaptive workforce operations that increase operational agility, optimize labor resources, and accommodate workers' preferences, leading to improved efficiency and higher worker satisfaction and retention rates. To date, Shiftboard has supported over 630 million scheduled shifts for thousands of customers, including many Fortune 500 companies, providing the employment pipeline for $66 billion in wages earned. For more information, please visit Shiftboard.