New Study Reveals Why Employers Should Adapt to Millennials and Gen Z Desire for Schedule Flexibility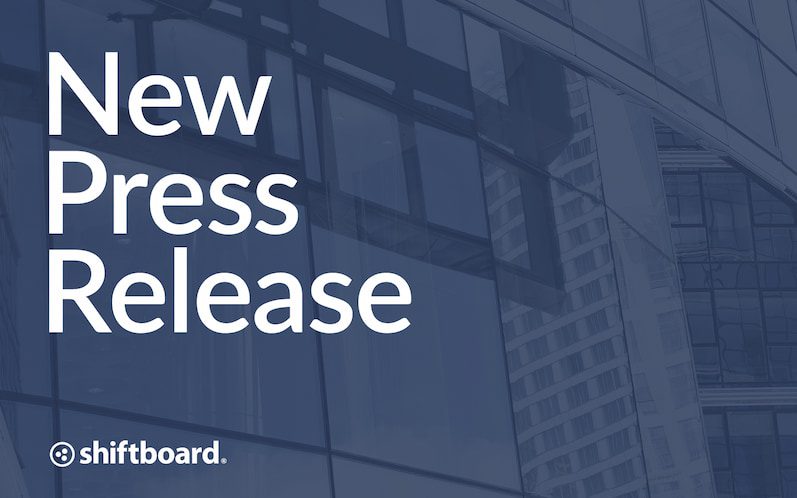 SEATTLE – April 5, 2023 – Shiftboard, a global leader in workforce scheduling, announced the findings of its survey, The State of the Hourly Worker. The survey revealed that Millennials and Gen Z rate schedule flexibility as a top priority for job satisfaction, far higher than Gen X and Baby Boomers.
This finding is significant because understanding young workers' preference for flexible schedules is crucial for employers to remain competitive in attracting and retaining top talent.
Gen Z (born between 1997-2012) and Millennials (born between 1981-1996) are becoming increasingly dominant and important in the labor market. Although Gen X (born between 1965-1980) still represents a significant portion of the workforce, they will gradually retire or exit the workforce alongside the older generations, Baby Boomers (born between 1946-1964) and Traditionalists (born before 1946).
"With older generations gradually leaving the workforce, employers and managers need to adapt their policies and work culture to accommodate workers' preferences for flexible scheduling," said Sterling Wilson, president and CEO of Shiftboard. "By doing so, they can ensure better job satisfaction, higher employee retention, and a more engaged workforce."
Millennials and Gen Z want flexible scheduling
Over half of Millennials (51 percent) and Gen Z (55 percent) value having control over their work schedule, specifically being able to change hours on short notice. In contrast, the survey revealed that Gen X (42 percent) and Baby Boomers (37 percent) didn't share this priority.
"Managers used to the preferences of older generations might find these statistics surprising," said Wilson. "Some generations focus on earning potential while others prioritize flexibility in their schedules. A one-size-fits-all management strategy won't be effective for handling these diverse generations. These findings tell us that there's a totally different workforce emerging."
There are several reasons why younger people may desire greater work flexibility. Younger workers tend to place a greater emphasis on work-life balance. They prioritize spending time with family and friends, pursuing hobbies and interests, or engaging in personal development activities outside of work. Flexible work schedules can help younger workers better balance their work and personal lives.
Other notable survey findings about generational differences include:
Gen Z (47 percent) and Millennials (39 percent) want to have the ability to change their hours on short notice—whether it's working more, less, or canceling a shift.
A higher percentage of Gen Z (38 percent) and Millennials (33 percent) value being able to exchange overtime hours for additional time off; this is seen as less important to older workers.
The pandemic also changed employer-employee relations, with 73 percent of Gen Z and 71 percent of Millennials stating that pandemic-fueled labor shortages motivated their employer to improve their job satisfaction, compared to 60 percent of Gen X and 57 percent of Baby Boomers.
Work-life balance a top priority
While the generational difference stood out in the survey, there were unique trends that will continue to affect the labor market. Most notably, these included prioritizing work-life balance.
A majority of respondents (75 percent) stated that work-life balance is necessary for job satisfaction, and an additional 20 percent indicated it's important.
Furthermore, 82 percent of workers reported that their work schedule affects their ability to be present for their families, highlighting the importance of schedules for work-life balance.
Lastly, union workers prioritize shift choice (87 percent) and shift trading (84 percent) more than non-union workers, suggesting the importance of providing union workers with flexible scheduling options to improve retention rates.
Win-win for employers and workers
"An employee-centric approach to scheduling empowers hourly and shift workers to achieve a healthy work-life balance and feel satisfied with their schedules," said Rue Patel, Head Coach at RueWorks LLC and former North America Supply Chain Director and Plant Manager at General Mills. "Effective scheduling not only improves employee satisfaction, but it also optimizes operational costs and improves operational agility to ensure customer commitments are met."
To cultivate a more productive and satisfied workforce, managers should prioritize scheduling that meets the needs of both the business and employees. Additionally, understanding and addressing the differences in work satisfaction and stressors among the various generations is key to unlocking the full potential of this diverse workforce.
Methodology and sample size
Shiftboard partnered with Kwantum Analytics in November 2022 to conduct research on the perspectives of American workers and the impact of work scheduling on job satisfaction, stress levels, and retention. The survey collected data from over 2,250 working U.S. adults aged 18-65 who identified as working in shifts, being paid hourly, or never having done shift work in the past.
To download the full "State of the Hourly Worker" report, click here.
About Shiftboard
Shiftboard is a leading provider of employee scheduling software for shift-based operations in mission-critical industries. Backed by Shiftboard's tailor-fit solutions, organizations can build adaptive workforce operations that increase operational agility, optimize labor resources, and accommodate workers' preferences, leading to improved efficiency and higher worker satisfaction and retention rates. To date, Shiftboard has supported over 630 million scheduled shifts for thousands of customers, including many Fortune 500 companies, providing the employment pipeline for $66 billion in wages earned. For more information, please visit Shiftboard.
For more information, contact:
Felicia Kloewer, Communiqué PR
Shiftboard@communiquepr.com; (206) 282-4923 ext. 128