Shiftboard Announces Second Year of
Record-Breaking Growth Among Manufacturers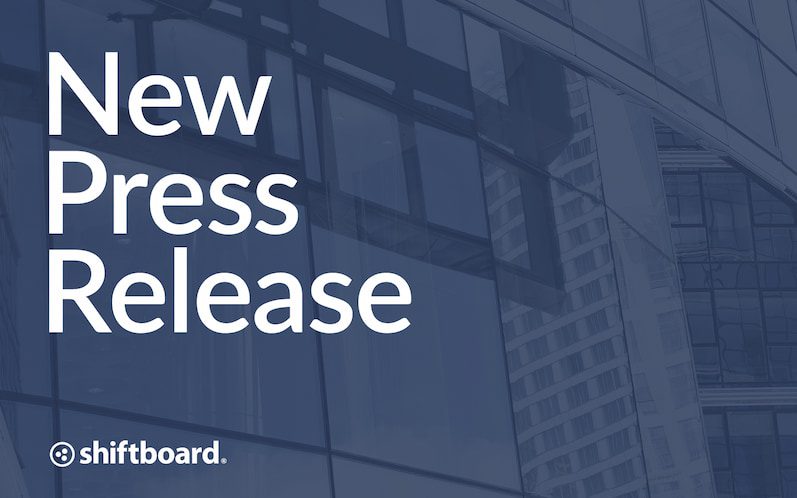 SEATTLE – April 5, 2023 – Shiftboard, a global leader in workforce scheduling for mission-critical operations, announced its second year of record-breaking growth in manufacturing.
With a 155 percent increase in new manufacturing customers, Shiftboard more than doubled its manufacturing revenue year-over-year as of the first quarter of 2023.
"This growth speaks to the value that Shiftboard's solutions bring to the manufacturing industry," said Sterling Wilson, CEO at Shiftboard. "As the industry continues to face labor shortages, supply chain disruptions, and other challenges, we are proud to provide automated employee scheduling technologies that adapt to the needs of workers and operations. Our worker-friendly solutions maximize shift coverage while keeping worker preferences in mind to help keep operations running smoothly no matter how operating plans change."
The announcement is particularly notable given the recent release of Shiftboard's survey, The State of the Hourly Worker, which examined the preferences and challenges of various industries that employ shift and hourly workers, including manufacturing. The survey findings highlighted the importance of consistency and adaptability in scheduling manufacturing workers.
Manufacturing Workers Want Consistency and Adaptive Processes
Manufacturing workers prioritize scheduling consistency over flexibility, with 83 percent valuing consistent work schedules. But they also want the ability to trade shifts after the schedule has been created, with 75 percent of the survey respondents citing this capability as highly valuable.
"These findings suggest that manufacturing workers place a high value on consistency, but they also desire the ability to manage work around life's obligations," said Wilson. "The attitudinal differences between industry workers suggest that employers in the manufacturing industry should focus on offering predictable schedules via adaptive processes to improve job satisfaction and retention."
The survey provided additional data that reinforces these findings.
About half (45 percent) of manufacturing workers cite flexibility as necessary for job satisfaction.
Employers who understand scheduling needs can improve job satisfaction, with 57 percent of manufacturing workers stating it's necessary, demonstrating the value of being responsive to employee preferences.
Manufacturing workers are the least likely among industries surveyed to consider leaving their job for higher pay, with 57 percent indicating that they wouldn't leave.
To download the full "State of the Hourly Worker" report, click here.
Unlocking Valuable Scheduling Insights
Shiftboard experienced impressive growth, with a 137 percent increase in annual recurring revenue (ARR) for SchedulePro, a Shiftboard product. The product promotes more agile operations and greater employee satisfaction, which can lead to a competitive advantage in the market.
About Shiftboard
Shiftboard is a leading provider of employee scheduling software for shift-based operations in mission-critical industries. Backed by Shiftboard's tailor-fit solutions, organizations can build adaptive workforce operations that increase operational agility, optimize labor resources, and accommodate workers' preferences, leading to improved efficiency and higher worker satisfaction and retention rates. To date, Shiftboard has supported over 630 million scheduled shifts for thousands of customers, including many Fortune 500 companies, providing the employment pipeline for $66 billion in wages earned. For more information, please visit Shiftboard.
For more information, contact:
Felicia Kloewer, Communiqué PR
Shiftboard@communiquepr.com; (206) 282-4923 ext. 128