Shiftboard to Present at The Montgomery Summit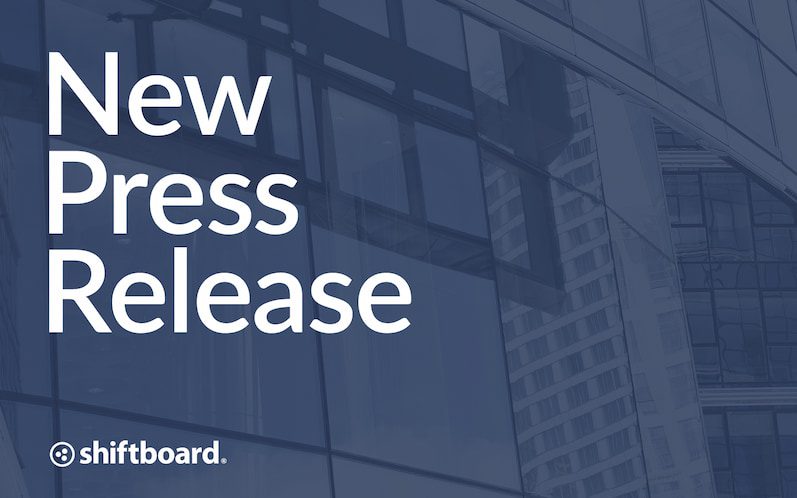 Selected from 4,000 nominated companies, Shiftboard will present its latest technology and growth trajectory to exclusive audience of innovators, investors and business leaders
SEATTLE, WA – March 8, 2018 – Shiftboard, a global leader in scheduling and workforce management solutions, has been selected to present at the annual Montgomery Summit, the leading business and technology conference that will take place in Santa Monica, Calif. on March 7 and 8. Shiftboard will present its business strategy, proprietary technology, and market positioning to an invited audience of 1,000 entrepreneurs, corporate executives and venture capitalists.
"We're honored to present our vision and expertise to such a wide range of business leaders," said Sterling Wilson, President and CEO of Shiftboard. "The hourly workforce management market is continually evolving and primed for technology disruption. We look forward to sharing why Shiftboard is positioned to be one of the dominant solutions in this space."
"This year's Summit will be an exclusive opportunity for leading emerging private companies to showcase their innovations to a room of entrepreneurs and investors and forge connections to take their businesses to the next level," said Jamie Montgomery, founder of The Montgomery Summit. "We continue to see the best and brightest presenters nominated from a range of industries, from Enterprise AI to Fin Tech, and look forward to the insight and expertise they will bring to this year's conference."
This year, a global committee of senior investors from top venture capital and growth funds, prior Summit attendees, researchers, entrepreneurs and Summit partners and staff selected 140 companies to present from over 4,000 nominations. Nominations were evaluated by each company's sector, stage, growth and engagement metrics, as well as criteria including management, vision, and more.
In addition to presentations from top private growth company CEOs, the two-day event features industry leaders and top innovators in a series of keynotes, panels, and salons. Speakers at this year's Summit include George Kurtz, CEO & Co-Founder, Crowdstrike, Tom Siebel, CEO of C3 IoT, Sue Siegel, Chief Innovation Officer at GE & CEO of GE Ventures, Sam Walker, Author, The Captain Class: The Hidden Force that Creates the World's Greatest Teams, and Julie Sweet, CEO of Accenture. Additionally, the Summit will feature The Rise of the Female Entrepreneur program on March 8th, which will highlight the rising role of female entrepreneurs and investors in the technology world. Co-chaired by Niloo Howe, Chief Strategy Officer at RSA, Meredith Finn, Senior Director at Salesforce Ventures, and Cack Wilhelm, Partner at Accomplice VC, the event will be keynoted by Sallie Krawcheck, founder and CEO of Ellevest and Sukhinder Singh Cassidy, founder and chairman of theBoardlist.
About Shiftboard
Shiftboard is a leading provider of employee scheduling software for shift-based operations in mission-critical industries. Backed by Shiftboard's tailor-fit solutions, organizations can build adaptive workforce operations that increase operational agility, optimize labor resources, and accommodate workers' preferences, leading to improved efficiency and higher worker satisfaction and retention rates. To date, Shiftboard has supported over 630 million scheduled shifts for thousands of customers, including many Fortune 500 companies, providing the employment pipeline for $66 billion in wages earned. For more information, please visit Shiftboard.
About The Montgomery Summit
The Montgomery Summit gathers an invited group of entrepreneurs, senior investors and leading executives to discover the most important innovations in business and technology. The event features two days of presentations, keynotes, panels and salons in Santa Monica, Calif. Previously known as The Montgomery Technology Conference, the Summit has for more than a decade provided unparalleled opportunities to meet a diverse blend of technological visionaries and innovators from all over the world. For more information, visit Montgomery Summit.