Nearly Half U.S. Hourly Workers Would Take Pay Cut for Influence Over Work Schedule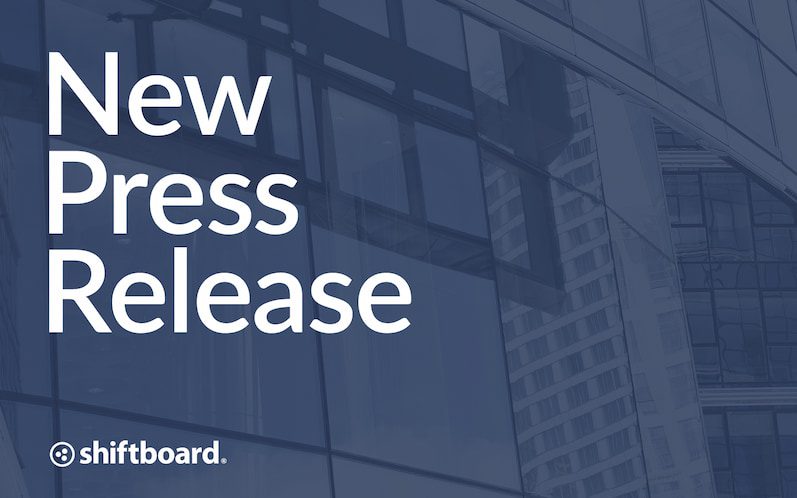 SEATTLE – May 21, 2019 – Shiftboard, a global leader in workforce scheduling, today released findings from a new survey that uncovered insights into the hourly worker mindset and what matters most to them.
"There are nearly 82 million hourly workers in the U.S., and they make up more than half of the American workforce," said Steve O'Brian, VP of marketing at Shiftboard. "Nearly every sector of the U.S. economy is struggling to find and retain workers. Employers can leverage this report to better understand how to attract, motivate and retain hourly workers."
According to survey findings, what workers want most is more control over their time. The ability to influence their work schedules significantly affects job satisfaction, which can have a significant impact on worker turnover. Forty-nine percent of hourly workers would be willing to take a reasonable pay cut for more control over their schedule. Comparatively, 56 percent of hourly workers would be willing to take a reasonable pay cut for better health benefits.
"The study revealed very interesting findings on worker attitudes," added O'Brian. "For example, making a significant contribution to the success of their organization was more important to hourly workers than their non-hourly counterparts. We're finding that wages are only part of the equation. Employers need to look beyond obvious factors to effectively increase satisfaction and retention for today's hourly employees."
Empowerment is lynchpin to employee retention
The research indicates work-life balance isn't defined by conforming to a standard 40-hour work week. Hourly workers want more control over their work schedules, and they want to feel empowered to adapt work to life, whatever their lives may look like.
While 68 percent of the overall respondents indicated work-life balance was important, 77 percent of hourly workers polled said work-life balance was necessary for job satisfaction. Additionally, 87 percent of hourly workers said it is extremely important to have control over the days and times they are expected to work.
Other survey findings about hourly worker preferences include:
89 percent would rather work longer days to have more days off between scheduled shifts.
85 percent say their schedule impacts their overall job satisfaction and 80 percent said it impacts the likelihood they stay with their employer.
78 percent want to work a set number of hours without overtime being a requirement; however, 88 percent want the ability to work more hours for more pay, and 93 percent are willing to work overtime, as long as it's not required.
Win-Win for employers and workers
"Our team members are our most valuable asset and we are continuously exploring ways to create a more positive working environment," said Wes Swearingin, SVP of operations at Medline. "Two years ago, we launched a strategic employee scheduling initiative to leverage our employees' preferences while increasing productivity and retention numbers. The initiative has helped create a healthier, more productive workplace while also saving our organization time and money."
Gender and generational differences
The survey also analyzed how gender and generational preferences compared. Consider the following:
76 percent of male workers indicated their work schedule impacts their productivity vs. 68 percent of female workers.
75 percent of male workers said their work schedule impacts their emotional and psychological well-being vs. 68 percent of women.
78 percent of workers between the ages of 18-34 believe their schedule impacts the quality of their work vs. 69 percent of workers 35 and older.
55 percent of workers 18-34 say having consistency in the days and times they work is necessary for job satisfaction vs. 44 percent of workers 35 and older.
Methodology and sample size
Shiftboard partnered with Lux Insights to conduct research on the perspectives of U.S. workers and how work-scheduling influenced job satisfaction and worker retention. A sample of more than 2,000 U.S. adults age 18 and over was surveyed. The margin of error is ± 2.1. Survey respondents self-identified as working in shifts, being paid hourly, or never having done shift work in the past.
For additional insights, download the full report.
Media Contact
Christie Melby
Communiqué PR for Shiftboard
Christine@communiquepr.com
206-282-4923 ext. 127