Shiftboard Announces New Additions to Executive Team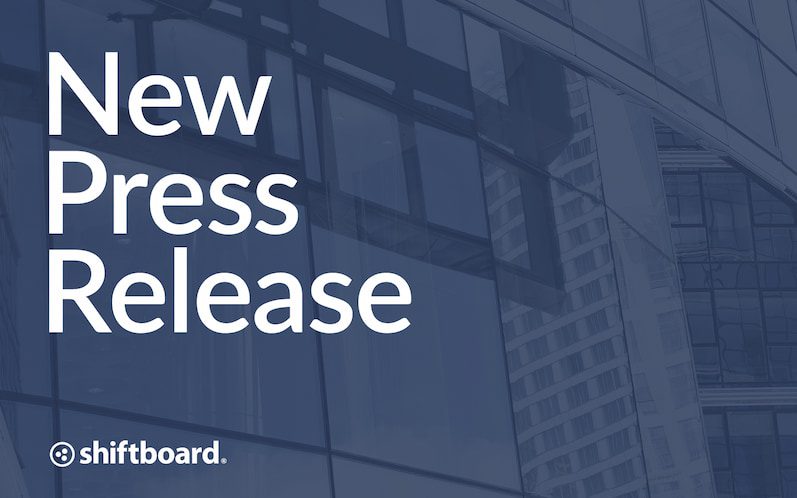 Shiftboard Announces New Additions to Executive Team
Seasoned technology executives will lead product, engineering, and customer support teams
SEATTLE, WA – August 4, 2016 – Shiftboard, Inc., the most comprehensive workforce management solution for scheduling and managing shift-based staff, is pleased to announce the appointment of Kevin Fink as Chief Technology Officer and Vice President of Engineering, and Bill Lange as Vice President of Customer Success. Both executive additions come on the heels of the company's funding announcement in March. The hires complete the build-out of the leadership team. The company continues to grow rapidly and expects to nearly double its employee headcount in 2016.
An industry veteran, Mr. Fink has driven growth and product development at an array of companies across the technology space. Most recently, he managed several engineering teams across a variety of business segments at Rightside, a spin-off of Demand Media where he previously served in a similar capacity. As co-founder and CTO at N2H2 he led the development of the company's ground-breaking technology, and played an active role in the company's $65 million IPO. Kevin also drove 800% departmental expansion while CTO of Whitepages.com, enabling 10x revenue growth.
Mr. Lange brings a wealth of knowledge to Shiftboard built on an outstanding track record as an entrepreneur, consultant, and technology leader. His successful tenure as co-founder and CEO of Full Slate, an online appointment scheduling solution for small and medium-sized businesses, culminated in the startup's sale to Intuit in 2013. Bill has also held leadership roles at companies like Demandforce, Mixxer, and Qpass in addition to a decade spent as a consultant to industry giants such as Starbucks, Boeing, Microsoft, and Toshiba.
"We're excited to welcome these proven leaders with such exceptional credentials to our team," said Shiftboard CEO Sterling Wilson. "Kevin and Bill share our passion for taking what's hard about scheduling and managing shift-based workers and making it easy. Their experience will help us continue delivering the innovations that keep us atop the industry and delight our users. As Shiftboard spearheads the evolution of the 21st century workplace, their influence will help ensure our product and customer support continue to meet the high standards our users have come to expect."
Shiftboard's industry-leading SaaS solution automates every aspect of scheduling and workforce management. Its powerful functionality spans application tracking, onboarding, people management, staff and volunteer scheduling, credential tracking, time and attendance, communication, reporting, back office system integration, and more.
The growing roster of customers who use Shiftboard for staff scheduling and management includes SXSW, Major League Baseball Networks, Harvard University, National Australian Bank, University of Pittsburgh Medical Center, CrossFit International Games, Wellness Corporate Solutions, and Security Industry Specialists.
"Shiftboard has a passion for making customers successful," said Lange. "I'm excited to find ways to elevate what's already a standard-setting level of service, as well as advocate for our customers to ensure their needs remain at the forefront of everything we do."
"Shiftboard has established a reputation for providing world class functionality for our customers," Fink added. "I look forward to building on that foundation with innovative design and agile development to deliver a solution equipped to handle the evolving demands of modern workforce management and lead the way in a mobile, always connected world."
About Shiftboard
Shiftboard is a leading provider of employee scheduling software for shift-based operations in mission-critical industries. Backed by Shiftboard's tailor-fit solutions, organizations can build adaptive workforce operations that increase operational agility, optimize labor resources, and accommodate workers' preferences, leading to improved efficiency and higher worker satisfaction and retention rates. To date, Shiftboard has supported over 630 million scheduled shifts for thousands of customers, including many Fortune 500 companies, providing the employment pipeline for $66 billion in wages earned. For more information, please visit Shiftboard.
No matter the industry, Shiftboard makes it easy to set shift-based schedules in minutes and manage people at a moment's notice.