Overcoming the Hidden Complexities of Scheduling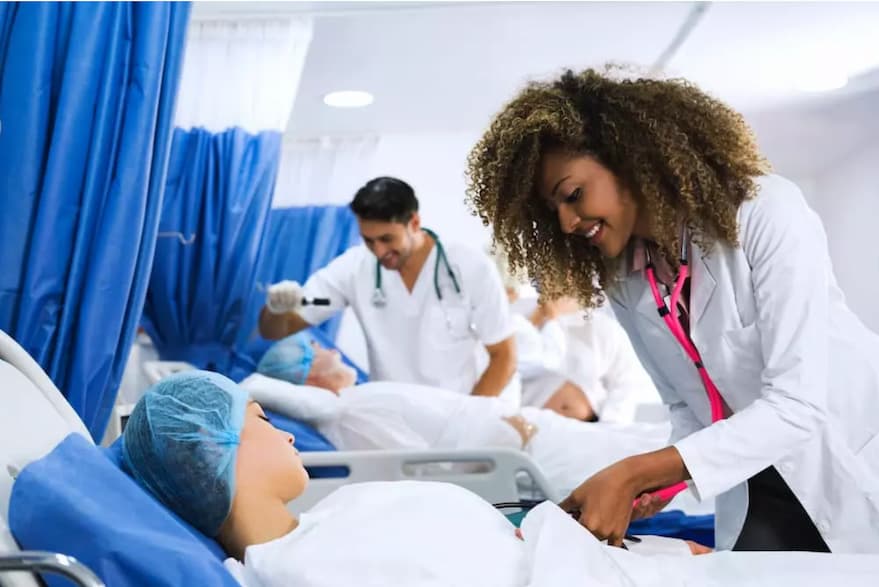 Employee scheduling is a critical activity in modern shift-based workplaces – with impacts on retention, productivity, and even legal compliance. A chaotic scheduling process impacts worker satisfaction, absenteeism, and turnover. Manual processes increase the likelihood of human error and last-minute changes only add to scheduling disfunction. Often, there are hidden complications in this weekly or biweekly process that many schedulers overlook. Below are some of the factors and tips for navigating the complexities around employee scheduling and workforce management.
1) Impact of Employee Scheduling on Your Organization
First, take the time to consider the various ways scheduling can affect your organization. While these possible influences can take many forms, here are some common examples:
Lost revenue: Is understaffing impacting your organization due to missed production quotas?
Overtime: For some companies, one hour of overtime can eliminate the profit margin for an entire shift.
Customer satisfaction: Being unable to meet customer orders can impact future revenue.
Distraction: Keeping track of employee availability, vacation, and sick details can steal time away from supervisors' core responsibilities.
Employee churn: Dissatisfaction with hours or lack of advanced shift notice can lower morale, which impacts retention.
Stress: Issues like last-minute callouts or poor demand planning can increase anxiety levels for managers, employees, and customers.
2) Simple vs. Complex Employee Scheduling
Recognizing the different types of staff scheduling is essential to properly coordinate your workforce. If staffing needs go largely unchanged from week to week, then your needs are simple.
However, most organizations must take vacation days and other fluid circumstances into account, which often require detailed planning. Tip: Identifying how much work you're doing, and what can be delegated, is central to optimizing your efforts.
3) Managing Schedule Complexity
After working with several organizations to overcome employee scheduling obstacles, we've found a few helpful steps:
Understand costs: Record expenses tied to overtime and churn to help determine the best approach for simpler scheduling.
Discover your process: Before you systematize your schedule, identify the steps to get the right people to the right place at the right time.
Get a fresh perspective: Have someone else build your schedule to pinpoint things you may be taking for granted, so you can map out your needs and processes more accurately.
Document processes: Take note of the steps to build your schedules in order to choose which tasks to automate.
Consolidate inefficiencies: Documenting your scheduling also provides the viewpoint to help eliminate redundancy.
Engage your team: Consistent communication with your employees keeps everyone on the same page.
Automate where possible: Take advantage of tools for the heavy lifting, enabling you to tackle bigger challenges.
4) Defining Your Scheduling Needs
When facing complications, reduce the situation to its essential elements to set the problem-solving process in motion. Pinpoint the most important scheduling aspects:
Understand who is building the schedule
Build a profile of the people you're scheduling
Identify what a great schedule looks like
Recognize your biggest scheduling issues today
Determine employees' biggest scheduling frustrations
5) Communicating
Maintaining real-time connection with a group can be a challenge. However, the ability to instantly connect with your staff is key to finessing complicated situations. For even more receptivity, cater communications to the channels that employees use most. The more connected your organization is, the more effectively you can operate.
6) Evaluating Solutions
Now that you have a deeper understanding of your organizational demands, you can assess an automated scheduling solution. Does the solution meet all of your needs? What is the financial value of paying for scheduling software? How quickly can you get up and running with a new scheduling solution? There are countless options to consider, so look for a solution to adapt to the specifics of your operation.
Still on the fence? Here are some stats that may surprise you.
174% higher employee turnover in organizations without real-time scheduling capacity (Bersin by Deloitte 2015; 2016)
$7.88 for every dollar spent: ROI for workforce management tools targeted to managing hourly workers (Nucleus Research 2015)
81% have better customer retention than industry competition if they have automated scheduling (Aptitude Research 2016)
For additional insights around scheduling and evaluating the benefits of automated solutions, read our blog on automating scheduling in complex industries.