How to Navigate Today's Labor Landscape in Complex Industries: A Roundtable Discussion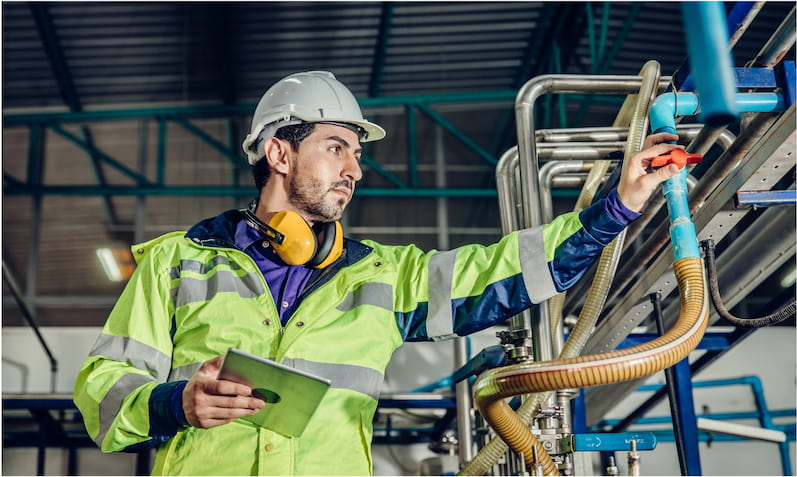 The end of a year and the start of a new one is an ideal time for contemplation, reflection, and change, both on the personal level and for organizations as a whole. In 2023, even with the labor shortage easing, workforce managers will continue to contend with many of the same challenges that emerged before and during the pandemic: an aging workforce and employees expecting more from their jobs than just a paycheck.
To dig deeper into these issues, Shiftboard gathered several leading workforce management experts across both energy and manufacturing industries for a roundtable discussion about the changing labor landscape, workforce management, and labor relations management. They discussed the trends they see within their sectors and how workforce managers are adapting in response to these new dynamics with their shift workers.
Trend 1: Today's Generation of Workers Will Continue to Shape a New Work Culture
The shift-based and hourly workforce that has emerged over the last decade has vastly different priorities than their predecessors, fueled in part by the rapid changes the pandemic thrust upon employers and workers. People today look for employers who support their scheduling needs and their desire for more control over when and how they work. Better work-life balance is no longer a fringe benefit; it's a requirement for employment.
While remote work and hybrid models are clearly here to stay in many industries, employers in the manufacturing and energy sectors must find ways to address workers' needs while balancing the demands of running a successful business, says Libby Andrews-Simmons, human relations manager for the Chocolate Bayou, Texas-based facility of INEOS, a global petrochemical producer. "We've had to, as an industry, quickly shift to those demands and needs from those employees around a desire to continue working remotely," Andrews-Simmons said. As a result, organizations must "be a bit more mindful and thoughtful about how we manage the employee expectations along with running businesses."
Trend 2: Operators Must Take Full Advantage of Technology to Stay Competitive
Traditionally, industries within the manufacturing and energy sectors require plenty of hands-on labor: to run equipment, monitor warehouse operations on-site, and ensure safe working conditions, just to name a few. But increasingly, operators are utilizing technology in innovative new ways to optimize workflow, streamline processes, and cut down on labor costs.
Those technologies include AI, advanced employee scheduling software, and drone technology. In fact, James Preston, a labor relations manager for Shell, says drone technology is showing promising potential to drastically reduce the time required for certain tasks while boosting safety. In one hypothetical example, Preston noted how a drone could cut the required time for start-of-shift sensory rounds by a field operator up to half, from four hours to two, while allowing the field operator to avoid potentially dangerous work environments — which is a notable boost to workplace safety.
"I'm also improving the safety of that operator because I'm not having them climb stairs up a cooling tower or go into areas where I have furnaces that run at 700 degrees," Preston explained. "If they can [take readings] in the comfort of the control room on an iPad while taking the readings off of a drone or off the sensor on a furnace, I'm improving the amount of time that I need for them to spend on tasks that could be spent on more valuable tasks, and I'm also taking them out of harm's way."
Such strategies also offer other important intangible benefits to the employee, too. "Particularly on the maintenance side, [using drones] gives me more flexibility around scheduling that perhaps could provide them more work-life balance," Preston said.
Advanced employee scheduling software, configured to site-specific scheduling requirements, is also gaining traction in complex industries, especially in organizations with multiple locations and diverse labor pool resources. Traditional scheduling processes cannot offer continuous labor optimization at the scale required by mission-critical operations.
Recommended: Top 3 Trends Shaping Employee Scheduling Today and How Employers Can Adapt
The bottom line: Technology will play an increasingly important role in the future workforce, roundtable participants agreed. Organizations that start taking advantage of its many benefits will undoubtedly set themselves apart in today's complex labor landscape.
Trend 3: Flexibility Will Evolve along a Spectrum for the Foreseeable Future
If there's a term that truly encapsulates how companies can tap into success, no matter the industry, it's flexibility. To remain competitive, organizations must understand that flexibility encompasses a wide-ranging list of policies to customize to your specific organizational needs. Flexibility also exists on several fronts: operationally, it refers to how you adapt to shifting customer demands and fluctuations and disruptions in the supply chain. From a business perspective, flexibility is required in response to market conditions.
But employers must also consider what flexibility means from their employees' point of view. At INEOS, "we've found even the conversation has moved [from geographic flexibility] into other types of flexibility, not just around necessarily the job but around enhancement of parental leave, and enhancement of other types of leave," Andrews-Simmons noted. "In terms of just when employees need to be out, what are we doing to try to make that accessible for them? It's really about flexibility and being responsive and continuing to have a dialogue with employees at all levels and demographics in the company around what their needs are."
Automated labor management tools can go a long way in helping organizations address employee needs through flexible working arrangements, split shifts, shift trading, and part-time roles. As roundtable participants discussed, such strategies can help reduce labor costs, improve employee morale and productivity, and attract and retain talent, giving themselves an extra edge in today's highly complex labor market.
Trend 4: Employers Must Have a Clear Sustainability Strategy — and Make It Transparent
It's no longer enough for organizations to have a viable sustainability initiative in place: they must clearly communicate that strategy to their workforce and prospective employees, too. This is now mandatory in attracting and retaining key talent, especially among younger workers, manufacturing and energy leaders emphasize. "As we move towards a net zero carbon future, employees need to also feel like there's a future for them in that world," Preston explained. "So, what type of training and development are we going to give them to be still relevant in the industry of the future?"
Justin Pittman, environmental, health, and safety manager with INVISTA in Orange, Texas, agreed, adding that "the transparency of the business or the state of the business and how you communicate — that is also key."
"Folks are concerned about, 'Hey, is this going to be a sustainable industry or a sustainable company going forward?'" Pittman explained. "And how an employer communicates their position with zero-carbon emissions is going to be key. What does that 5-, 10-, 15-, 20-year plan look like?"
---
Recommended Additional Resources