Hourly Workforce Management: Top Stories from 2018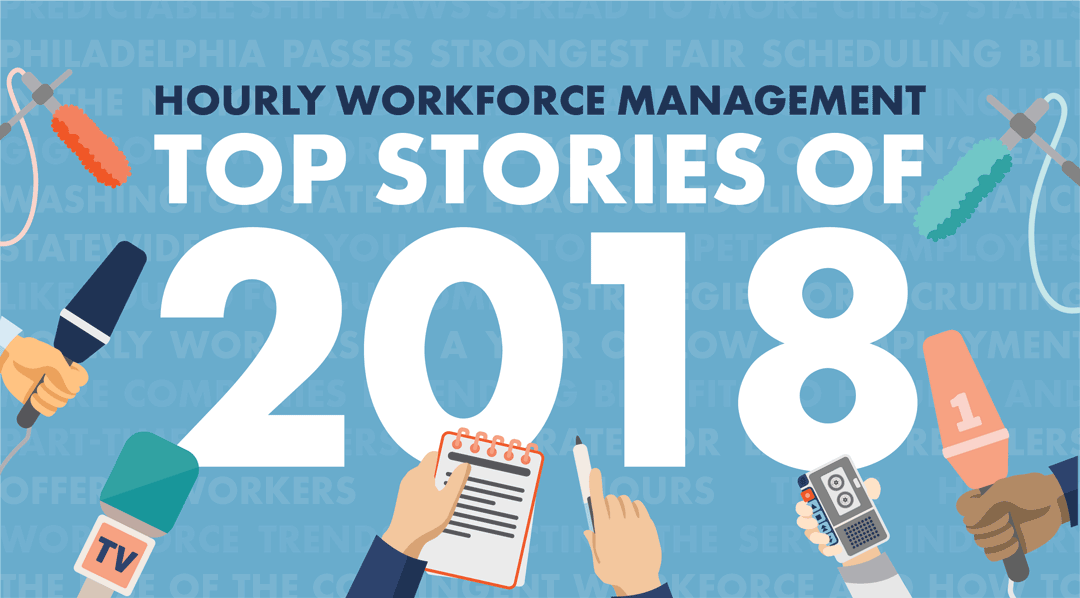 From important new research on work scheduling practices, to the enactment of far-reaching labor laws and the effects of the tightest labor market in 50 years, here's our recap of some of the year's top stories and discussions surrounding hourly workforce management.
"To avoid financial penalties from predictable shift laws, more organizations are adopting worker-friendly time and attendance policies." – Michelle V. Rafter, Workforce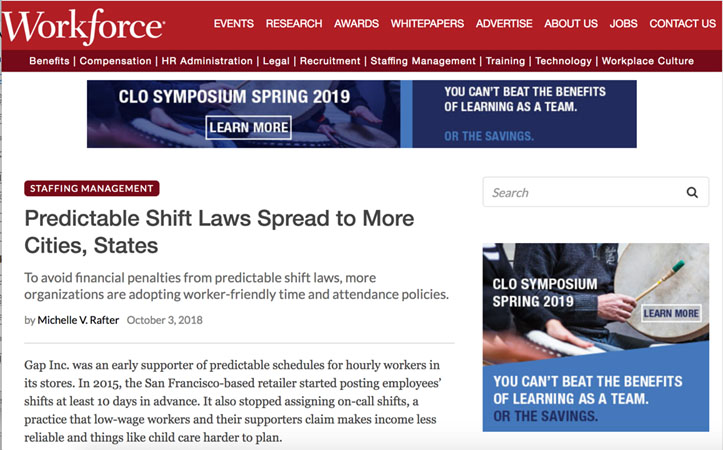 In short: Many companies view these laws as imminent and are changing their policies even before laws get passed in the municipalities where they do business.
"Philadelphia, the poorest big city in the country, just enacted the most sweeping bill yet to give low-wage workers some control over their schedules." – Byrce Covert, Truthout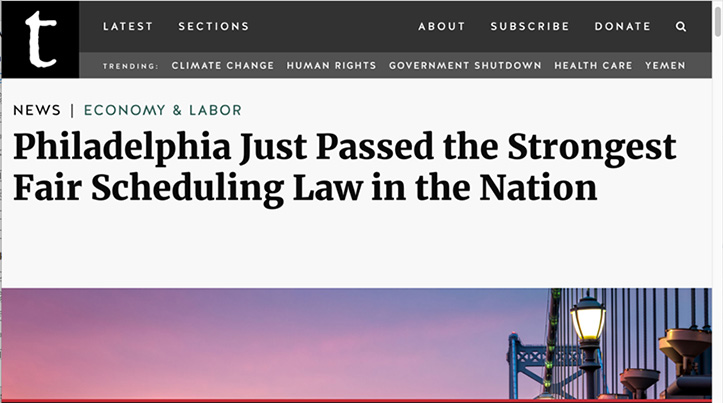 In short: The strongest fair scheduling law in the nation was passed in late 2018, going even further than similar bills by covering workers in all industries, not just retail.
"One of the really unique things about this policy is that it follows the employee rather than going through their employer." – Monica Nickelsburg, GeekWire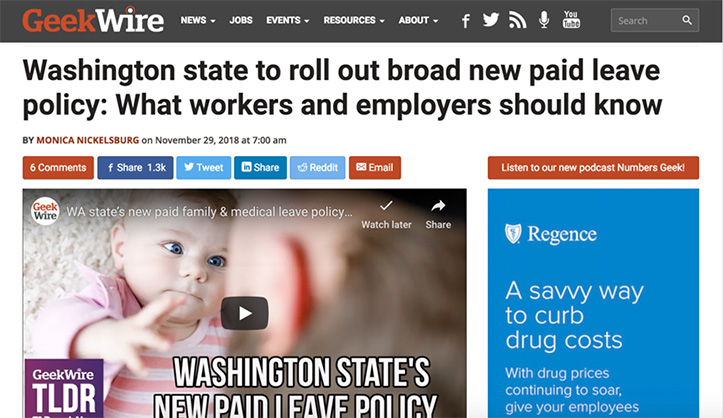 In short: Washington state now has one of the most generous paid family and medical leave programs in the nation, allowing for up to 16 weeks paid time off to care for new children, or to deal with family illness or injury.
"A new generation of worker expectations, greater workplace transparency and a tightening labor market have driven companies to compete for candidates just as fiercely as their products have to compete for customers." – Andrew Robertson and Ben Wigert, Gallup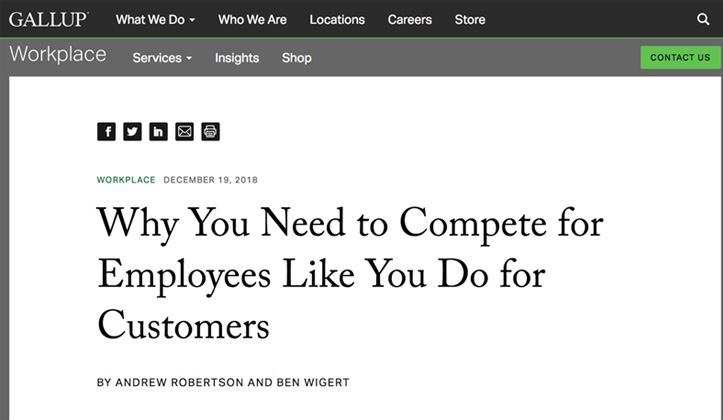 In short: Companies focused on the employee experience throughout the employee life cycle are the ones winning the war for talent in a tight labor market.
"The spoils of the slowly improving U.S. economy have gone mostly to the highest earners, and a competitive labor market at the highest end of the earnings spectrum has led to a benefits boom." – Rebecca Greenfield, Bloomberg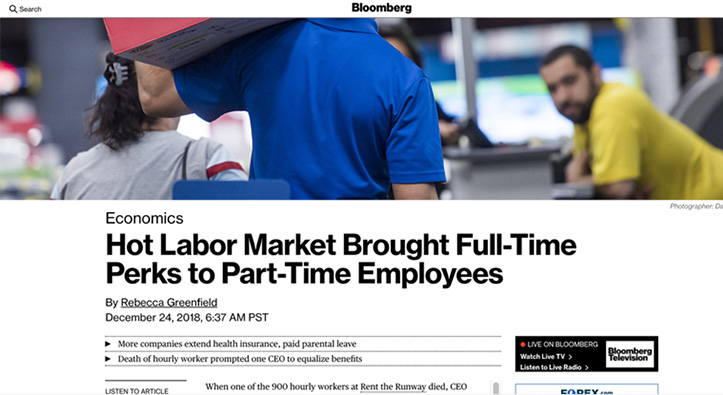 In short: Hoping to increase retention in a tight labor market, more companies are offering the same health insurance coverage for all employees.
"Adecco, one of the country's largest staffing and recruiting agencies, says that employers are learning that giving additional hours to existing employees rather than hiring more of them means less time spent on training and recruiting." – Lydia Depillis, CNN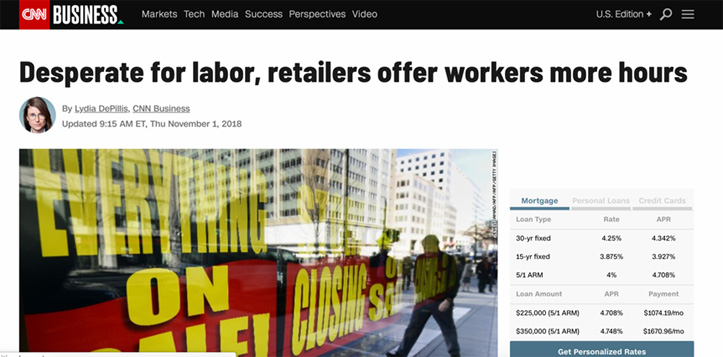 In short: Companies are stepping away from the part-time model to give workers additional hours, attract new talent, and boost retention.
"Contingent Labor represents an ever-increasing proportion of our workforce, and it's not hard to understand why. What is challenging for procurement teams, however, is effective management of their organization's contingent workforce…" – Procurious HQ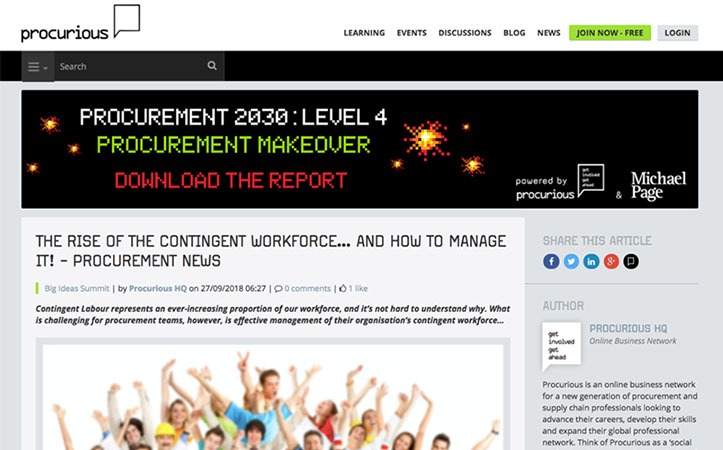 In short: Valuable insight into how HR and Procurement teams can work together to manage, and leverage, their contingent workforce.
"Talent Acquisition and Talent Management in the service industry's heavily hourly dominated workforce is not the same as Talent Acquisition and Talent Management in traditional, white collar, office environments. Hiring and managing employees in those two worlds is like night and day." – TalentReef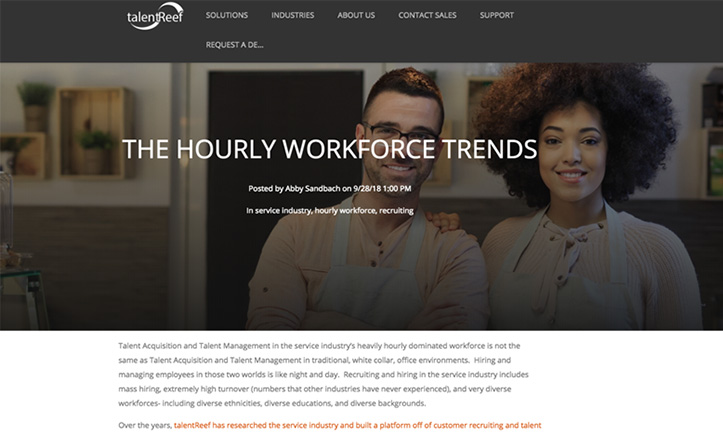 In short: Leveraging its broad experience and research in the service industry, TalentReef predicted three major human resource trends impacting the hourly workforce in 2018.
The latest workforce management story from Shiftboard is our 2019 research on the state of the hourly worker. In an effort to help employers navigate the challenge of improving employee retention, we partnered with Lux Insights to conduct research. The survey-based study explores the factors that drive hourly worker satisfaction. Learn more about the key drivers of hourly employee satisfaction and retention here.