Strategies to Bolster Employee Recruitment in the New World of Work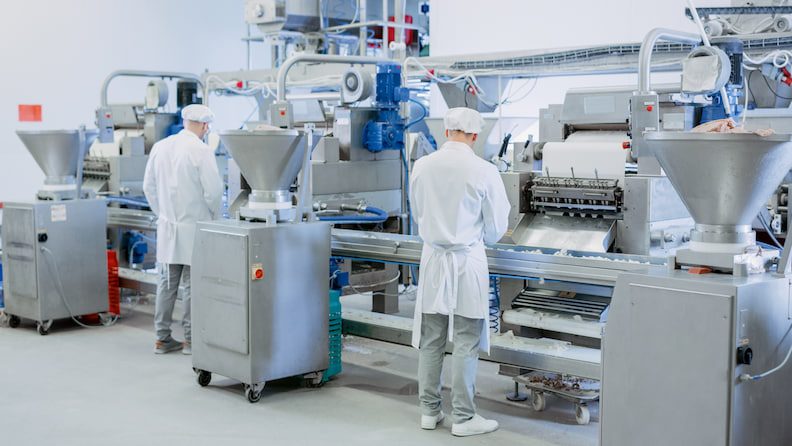 Attracting and Retaining Manufacturing Talent Today – Part 3
---
We recently invited four HR and operations leaders to join us for a roundtable discussion about attracting and retaining manufacturing talent amid the current labor shortage. Our blog series has examined the drivers of labor scarcity and its impact on recruitment and retention as well as key strategies to mitigate impacts. In our final article of our three-part series, we've recapped the effects of COVID-19 on short-term recruiting and related strategies, as well as leadership perspectives in the new world of work.
Featured Panelists
Rue Patel is a manufacturing consultant. He recently retired after 30 years at General Mills, where he led all aspects of manufacturing for one of the organization's largest production facilities.
Libby Andrews-Simmons is an HR manager at INEOS. Libby manages a 600-employee Houston-area facility for the global petrochemical company.
Wes Swearingin is senior vice president of operations at Medline Industries. Wes oversees 48 distribution centers in North America, which employs over 10,000 team members.
Peter Draper is vice president of customer success at Shiftboard. Peter is a workforce scheduling expert with 25 years of experience providing enterprise workforce management solutions to the manufacturing and energy sectors.
How to Improve Recruitment Despite Pandemic Disruptors
When we think of the pandemic, we often think first of supply chain disruption and demand instability. But, as our panel pointed out, there are also employee attendance disruptions, which can add big pressures on talent recruiting. A steady supply of labor is needed to respond quickly to demand shifts, short-notice production changes, and well as worker call-outs — pain points that have only increased during the COVID crisis.
The combination of a tight labor market and the risk of a bad hire pose further challenges. So what are some short-term recruitment methods that can replace traditional hands-on, in-person career and interview events?
The panelists all agree that tapping as many sources of labor as possible is critical, whether they are from online sources, gig work, vocational improvement programs, or community college events. Teaching or lecturing opportunities can also afford a chance to discuss the kind of work a manufacturer does and spark interest among students.
"In online recruitment, specialized HR teams are learning to scrutinize resumes and to vet out three or four key characteristics organizations are looking for," noted Patel. "It's a very different approach, but the times and client base are changing, so we have to adapt."
But what about managing your existing workforce during COVID? Our panelists observed a few different strategies: some manufacturers may choose to maximize remote work and flexibility whenever possible to mitigate risk. Organizations that are more dependent on hands-on production might decide to cross-train or move non-core functions to part-time or temporary positions to reduce the key point of reliance on individual workers.
Understanding your employees' capabilities is key to uncovering opportunities to optimize your workforce. Can you shift one worker to another area or consolidate activities to one qualified group of workers? Are some workers involved in more mundane functions than necessary for their skill set? Taking time for these deep-dive inspections can yield significant insights to better utilize your workforce amid disruption.
What Can Leaders Do to Move Forward?
There will always be stress around uncertainty. But leaders don't always have to have the perfect answer to today's lingering unknowns. Instead of focusing entirely on challenges and influences that are out of the organization's control, leaders can find the win-wins for both the employer and employee, which often includes shift flexibility.
"If you look carefully at supply and staffing shortages, quite often flexible scheduling is good for the organization, the employees, and production schedule resilience," Draper summarized. "There are undoubtedly many other examples, so I think there's a great opportunity for leadership today to examine flexibility solutions to move forward."
All panelists agreed that efforts toward creating a great workplace should remain front and center, which includes showing up with more empathy for workers during uncertain times. The pandemic has brought about changes and difficulties that everyone must deal with; conveying "we're all in this together" can help lighten the load of longer schedules or more rigid work.
To help communicate that vision, workers also need to know that their safety and well-being come first and foremost. Providing extra resources to deal with mental health and flexibility with time off and scheduling practices lets workers know they are valued and encourages them to stay.
"Looking for alternate sources of labor, remaining engaged with workers' well-being, and creating more flexibility can get complex," Swearingin concluded. "So, we must be willing to search for more sophisticated tools and methods for managing, scheduling, and utilizing labor to make the job for our leaders — especially those frontline supervisors — easier."
---
Shiftboard would like to thank Rue Patel, Wes Swearingin, Libby Andrews-Simmons and Peter Draper for their valued commentary and insights in our "Attracting and Retaining Talent in Manufacturing" webinar and supporting blog series. If you missed the previous articles in this "Attracting and Retaining Manufacturing Talent Today" blog series, gain more insights in the previous posts. Check back in with us soon for our next blog series recapping the second Manufacturing Leaders Roundtable Series webinar, "How to Combat Labor Shortages in Manufacturing by Increasing Workforce Flexibility."
---
Recommended Additional Resources