Recruitment and Retention Strategies in Today's Tight Labor Market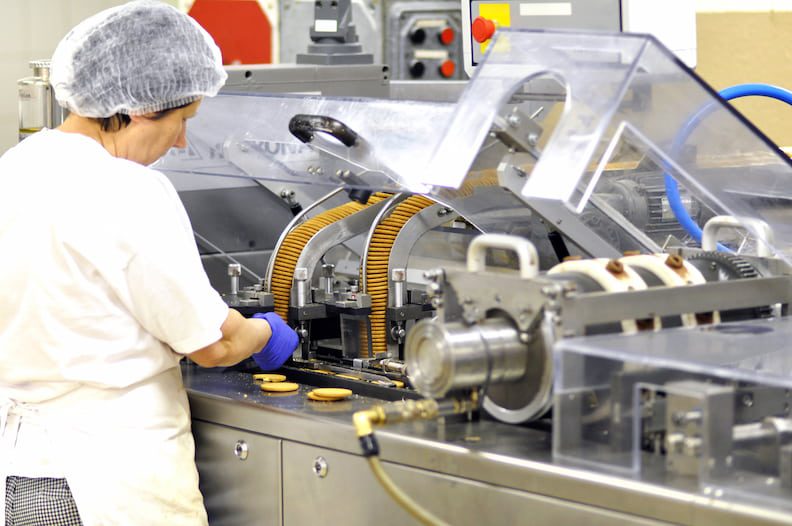 Attracting and Retaining Manufacturing Talent Today – Part 2
---
Attracting and retaining quality workers is top of mind for anyone in the manufacturing industry today. To dig deep into how to tackle this critical subject, Shiftboard tapped the insights of four HR and operations leaders in manufacturing during a roundtable discussion about the challenge of attracting and retaining hourly workers today.
Part 1 of our series recapping this dynamic discussion examined the drivers of labor scarcity and shared which aspects of the employment experience to improve to attract quality employees in today's challenging environment. In Part 2, we've recapped recruitment and scheduling strategies organizations can leverage to mitigate the impact of tight labor resources.
Featured Panelists
Rue Patel is a manufacturing consultant. He recently retired after 30 years at General Mills, where he led all aspects of manufacturing for one of the organization's largest production facilities.
Libby Andrews-Simmons is an HR manager at INEOS. Libby manages a 600-employee Houston-area facility for the global petrochemical company.
Wes Swearingin is senior vice president of operations at Medline Industries. Wes oversees 48 distribution centers in North America, which employs over 10,000 team members.
Peter Draper is vice president of customer success at Shiftboard. Peter is a workforce scheduling expert with 25 years of experience providing enterprise workforce management solutions to the manufacturing and energy sectors.
Strategies for Addressing the Labor Gap
As manufacturers struggle with ways to resolve the labor gap, it's no surprise that the expert panelists suggest gaining a deeper understanding of your recruitment metrics. Do you know your targeted headcount and how long it takes to fill positions? Is it time to adjust expectations, including screening criteria, to make up for that gap? Recruiting workers in today's market also needs to include investing the time necessary to hire quality workers, which improves retention for the longer term.
On the scheduling side, supervisors historically plan their employee schedules based on historical data or "known averages." However, this strategy may leave management short of the labor they need, often requiring extra hours from workers and causing a cascade of other employee scheduling issues: fatigue, overtime conflicts, and labor regulation infractions — just to name a few. One short-term strategy suggested by our panelists: learn to identify opportunities to shift or postpone production activities on one line that aren't as time sensitive as those on another line. This sharing of labor resources can help take the pressure off the available labor pool during peak times and allows for better workload balance.
"Changing the paradigm to staff to the lowest common denominator where your fixed labor lives and becoming more agile in staffing to cover peak volatility – that is the future of labor staffing," Swearingin explained.
The Real Factor Driving Retention
Due to the competitive labor market, manufacturers are getting increasingly creative about bonus strategies. In fact, some are using sign-on and retention bonuses to secure labor for month-long timeframes instead of several years' commitment. Some companies are continuing to increase wages over time to keep workers coming back, even offering incentives such as "daily pay," a flexible payment model where employees get access to their earned income in real-time. But is the focus on wages a sustainable strategy? Is the key to retention all about money?
"I think it's more about flexibility," Swearingin noted, "giving team members the opportunity to choose their hours, their workplace, and the type of work they're doing. But it's not just being more flexible with labor resources. How can you also be more flexible in scheduling the work – even creating the work?"
Workforce quality and employee satisfaction are tougher objectives to tackle in the short term. So many organizations are already short-staffed, the pressures of inflexible scheduling, unscheduled overtime, and lack of advancement opportunities all contribute to the instability of labor resources.
How to Improve the Hourly Worker Employment Experience
If it's true that hourly workers don't leave companies, they leave bosses — an age-old adage that Andrews-Simmons reiterated during the panel discussion — it follows that organizations must do better to train and equip high-performing workers to be successful leaders. Too often, companies promote the best workers from their contributor roles, but fail to provide them with the necessary resources to move into a supervising role. They don't get the training they need to supervise other workers, coach effectively, provide feedback, discipline constructively, or give recognition for a job well done.
"Making sure that your first-level leaders are trained and mentored to lead people pays high dividends in productivity, safety, and engagement," Andrews-Simmons explained. "And while training and development plans are well-intentioned, in-person support is critical to help front-line supervisors become self-sufficient."
Other strategies for improving the employment experience include investing in good communication planning, community stewardship (including scholarship and mentoring programs), and on-the-job enrichment and training programs for younger people, all of which foster employee engagement and more connection to their organization. However, keep in mind that while effective, these are long-term strategies – it can take up to five years to affect a true cultural change in an organization.
Last, but certainly not least, the manufacturing industry should inspire shifted perspectives about who is a potential employee. "It's important that people understand that there are good-paying jobs in manufacturing that don't necessarily require a four-year degree," Andrews-Simmons noted. "Young people can be developed to become engineers and managers with a variety of skill backgrounds."
Continue on to Part 3 in our series, in which our panel will focus on the impacts of the pandemic on talent acquisition and the steps leadership can take to build a workforce for the future.
---
Recommended Additional Resources