How to Improve Labor Utilization During Peak Demand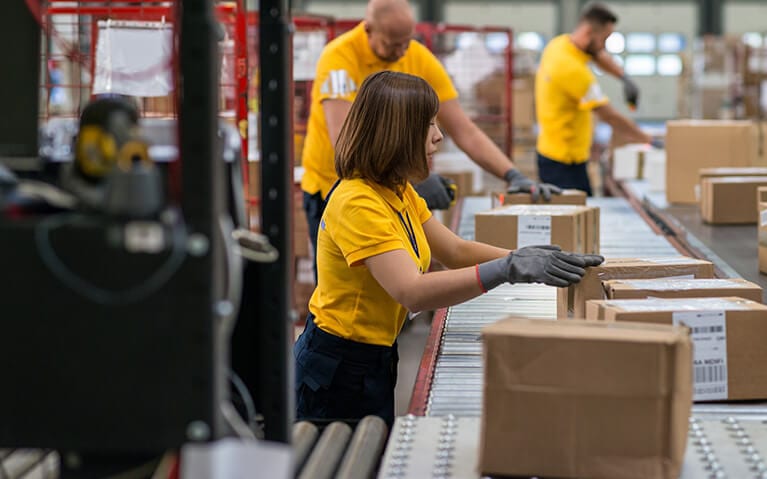 Even with today's high unemployment, manufacturers and other 24/7 industries such as healthcare and energy are facing an ongoing labor shortage. U.S. manufacturing activity reached its highest level in 37 years in March 2021, and the sector has more than half a million job openings. By 2025, some studies forecast a staffing deficit of more than 400,000 home health aides and 29,400 nurse practitioners. In the energy sector, labor shortages could amount to 40,000 qualified workers in the same timeframe. Today, with the added uncertainty posed by the global pandemic, these shortages are felt even more acutely during peak operating periods.
Historically, staffing strategies to meet peak demand might include leveraging overtime, increasing on-call shifts, or hiring expensive temporary employees, none of which are necessarily ideal strategies for your bottom line. Recently, in addition to the tightening labor market, workers have pushed back regarding on-call scheduling. In response, many states have put restrictions on the practice of on-call scheduling using new scheduling regulations and labor laws.
The most extensive workforce disruptor yet – the pandemic – is just barely in the rearview, and leaders are rethinking workforce planning at all levels. With a labor shortage and increases in e-commerce and supply chain fluctuations, it's critical to make sure you are getting the most from your existing workforce before considering hiring additional staff. In this article, we share how 24/7 organizations can improve their labor utilization –– findings we revealed as part of our exploration of the manufacturing sector's employee scheduling best practices.


Maximizing Labor Utilization for the 'New Normal'
In today's "new normal," utilizing your existing workforce more effectively is your first step for ensuring sufficient staffing during the ups and downs of your operating periods. While you may be adequately monitoring time and attendance and adjusting staff levels (as best you can) to meet volume highs and lows, you will also want to intensify your focus on improving the labor productivity of existing staff. It may seem an obvious strategy at first glance, but it's easier said than done. In 24/7 operations, optimizing labor productivity involves detailed knowledge of shift worker needs, availability, and attributes – information that's not always easily accessible when creating work schedules.
A core strategy for gaining a holistic view of labor resources is creating and maintaining a robust central database with detailed employee profiles. Insights into employee work preferences, overtime status, schedule flexibility, credentials, and productivity by role, give managers the visibility necessary to map workforce capabilities to production needs strategically. In this way, schedulers can tap hidden workforce capacity to fill shifts quickly during production ramps. Real-time visibility into the workforce helps schedulers assign available, qualified, and cost-effective employees — where and when they're needed. It's a successful strategy. In a 2021 survey of Shiftboard's customers, workforce managers reported that better employee scheduling led to a 56 percent improvement in employee productivity and an 89 percent improvement in shift coverage rates.
But connecting daily operations with available, qualified labor is a complex challenge for hourly-worker organizations. While it may be possible to attempt to centralize your labor resource data, the research, maintenance, and ever-changing conditions involved can be daunting, if not outright prohibitive, especially when spread across all labor pool resources. Fortunately, the emergence of automated employee scheduling technology and real-time communication tools can significantly impact and simplify the process for these organizations.


Access Workforce Insights with Employee Scheduling Software
With a more robust understanding of worker capabilities, availability, and work preferences, it also becomes far easier for managers to forecast labor needs and plan for upcoming gaps in coverage. Also, in general, hourly workers are requesting more flexibility with their schedules. Having these labor insights on an employee-by-employee basis – in real-time – can also help support decisions around other staffing strategies such as flex-pools and self-serve scheduling.
As industries with 24/7 operations continue to grapple with fluctuations in labor demand, automated employee scheduling becomes increasingly important. Effectively reducing labor costs, improving employee satisfaction, and enabling more streamlined, flexible, and efficient operations – lays the groundwork for optimized workforce utilization – and greater profitability.
---
Recommended Additional Resources