3 Key Benefits of Automating Workforce Scheduling in Complex Industries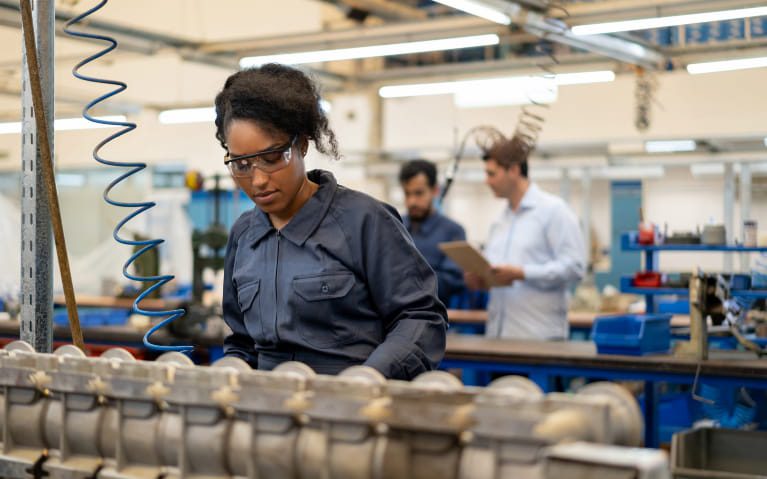 In today's evolving world of work and industry, front-line managers are feeling additional pressure to keep up with the sophisticated demands of the workforce, unions, executives, and regulatory bodies.
While investment into an organization's tech stack continues to grow at a staggering rate, automated systems and processes to manage workforce scheduling are regularly under-invested in and overlooked.
The benefits of integrating workforce scheduling technology into an organization's improvement strategy can be transformative. For example, in a 2021 survey of 413 users, Shiftboard customers reported an 88 percent higher shift coverage rate. Impressive improvement, to be sure, and the benefits hold true whether you're managing schedules in complex union environments or dealing with fatigue and API RP 755 compliance.


Why Should You Automate Workforce Scheduling?
Historically, the data points required to create and edit complex workforce scheduling scenarios are locked away in intricate, manually edited files such as Excel. Managers and executives lack real-time visibility into scheduling and reporting, so they have a reduced ability to make proactive changes, mitigate potential issues, and make informed decisions. And, most importantly, there is a disparity between increasing workforce overtime and the skilled staff required to fill those shifts. An automated workforce scheduling system can relieve a company of these issues in one simple platform.
Implementing automated workforce scheduling processes helped Shell Oil save labor costs, improve scheduling accuracy, and reduce infractions to labor regulations. Let's examine how your business can experience similar results.


1. Consistency & Safety
Complex workforce scheduling can be a time-consuming and tedious process when managed manually. Manual processes also leave the company at risk of error which can lead to production issues, or even union infractions. When a company first adopts automated workforce scheduling, one of the key factors that change is consistency in how long it takes to schedule and make adjustments to schedules on the fly when unforeseen circumstances pop up, like last-minute employee absenteeism. Automated employee scheduling helps manage change effectively in several ways:
Create and manage schedules faster. Shell Oil Company experiences $3 million in administrative staff savings annually.
Experience fewer scheduling errors. Shell fully automates scheduling across 24 different union agreements, with fewer errors.
Reduce deviations or infractions to safety and compliance regulations. Shell tracks across 100% of fatigue-risk guidelines.
2. Employee Fairness & Flexibility
The labor market for skilled employees is competitive, employee needs are changing, and workers are increasingly trying to balance family commitments and work. This makes employee retention challenging, especially in highly regulated and complex industries.
Today, work schedules are evolving to accommodate the changing needs of the workforce. With automated scheduling processes, employers can now offer employees the ability to view schedules off-site, trade shifts, file leave requests, and more. 2023 hourly worker research shows that today's workers value having input into scheduling and overtime procedures, and they want visibility into scheduling practices. This can be a significant differentiator on the employment front. Here's how automated scheduling helps:
Reduced absenteeism rates. AK Steel (acquired by Cleveland-Cliffs) experienced a 38% reduction in absenteeism after implementing automated processes.
Lower percentage of unwanted shifts being assigned. AK Steel experienced more than 95% assignment of preferred shifts.
Fewer union grievances.
Significant increase in employee survey satisfaction rates around transparency and employee fairness.
3. Cost Reduction
After successfully embodying the change management procedures required for automated workforce scheduling, companies can leverage the magnitude of data and analytics at their fingertips to efficiently optimize staffing needs and cost savings and include budget and demand analytics in forecasting and executive decision-making. Positive outcomes include:
Significant reduction of overtime hours. One 800-person facility avoided over 40,000 overtime hours in a single year.
Reduction in average certification. An oil refinery reduced average certification from 3.8/employees to 3.2/employees while increasing coverage.
---
Recommended Additional Resources