The Real Cost of Employee Disengagement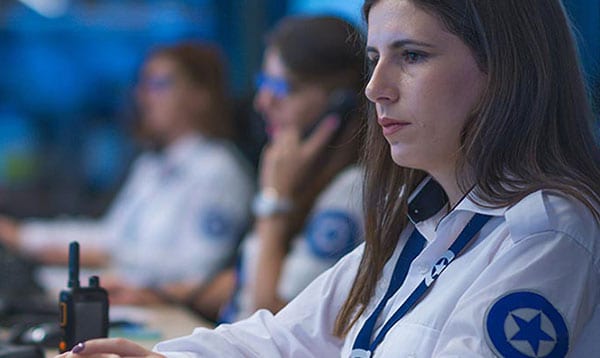 Do you know the level of employee disengagement at your business? According to a Gallup poll, only 36% of workers in the United States are engaged in their jobs, which means the remaining 50% of employees are disengaged, and 15% are actively disengaged.
What is employee engagement?
Gallup categorizes workers as engaged, not engaged, or actively disengaged based on their responses to key workplace elements.
Engaged: Employees are highly involved in and enthusiastic about their work and workplace. They are psychological "owners," drive performance and innovation, and move the organization forward.
Not engaged: Employees are psychologically unattached to their work and company. Because their engagement needs are not being fully met, they're putting time — but not energy or passion — into their work.
Actively disengaged: Employees aren't just unhappy at work — they are resentful that their needs aren't being met and are acting out their unhappiness. Every day, these workers potentially undermine what their engaged coworkers accomplish.
Disengagement Affects Your Bottom Line
Businesses often think employee engagement is about satisfaction and happiness, but it goes much deeper. Employee engagement involves how much workers want to be engaged in the business, be proactive about their schedule, and be positive about where the company is going and how they treat their coworkers.
On the other hand, disengaged employees cost you money and affect your profits. Every disengaged employee hits your bottom line because of lost productivity, missed shifts, chronic tardiness, and disrupting others by spreading negativity throughout the company.
Want to see the numbers for your business? Using averages calculated by multiple research organizations, Shiftboard can take a well-educated guess on the amount employee disengagement is costing your business.


Engagement Reaps Rewards
A curated study suggests that engagement initiatives aren't just good for your employees. There are tremendous benefits for the bottom line, too:
Companies with high and sustainable engagement levels tend to have operating margins up to three times higher than companies with low or unsustainable engagement levels (Willis Towers Watson).
Studies show that businesses with the highest employee engagement levels are 22% more profitable than those with low engagement levels (Gallup).
Organizations with higher than average employee engagement have been known to exceed their peers' financial performance by 73% (University of Pennsylvania's Wharton School).
In one recent case study, an Ohio-based manufacturer was able to increase profits by 24% after measuring employee engagement (Emplify).
Communication: The Key to Better Engagement and Scheduling Practices
With nearly 60% of all United States workers paid hourly, companies wanting to shift their hourly workers from actively disengaged to actively engaged need to focus their efforts on better schedule communication.
Scheduling and related activities such as pay, time off, work location, teams, and job responsibilities are core concerns to hourly employees. Establishing a healthy communication rhythm around these processes helps increase employee engagement and eases the inherent stressful task of building a working schedule. A well-planned communication strategy will also improve hourly workers' sentiment by helping them feel involved, appreciated, and committed to their work.
While there are many strategies for engaging hourly workers, organizations can start by improving their scheduling communication. Establishing a healthy communication rhythm around your scheduling process helps increase employee engagement while easing the inherent stressful task of building a working schedule.
For more information, read our guide to help your organization take pragmatic steps towards engaging your hourly workers by establishing best practices for schedule communications.
Unlock the Benefits of Employee Engagement
Work schedules directly connect your hourly employees with the business. Aligning your communication with an automated scheduling solution can unlock the benefits of employee engagement across your organization. With Shiftboard's intelligent technology, you can send targeted, real-time communications to individuals, groups, or the entire organization. Improving communication to employees leads to higher engagement and strongly impacts the overall well-being of your business.
---
Recommended Additional Resources