How to Put Out the Flames of Employee Burnout
Shiftboard | August 27, 2019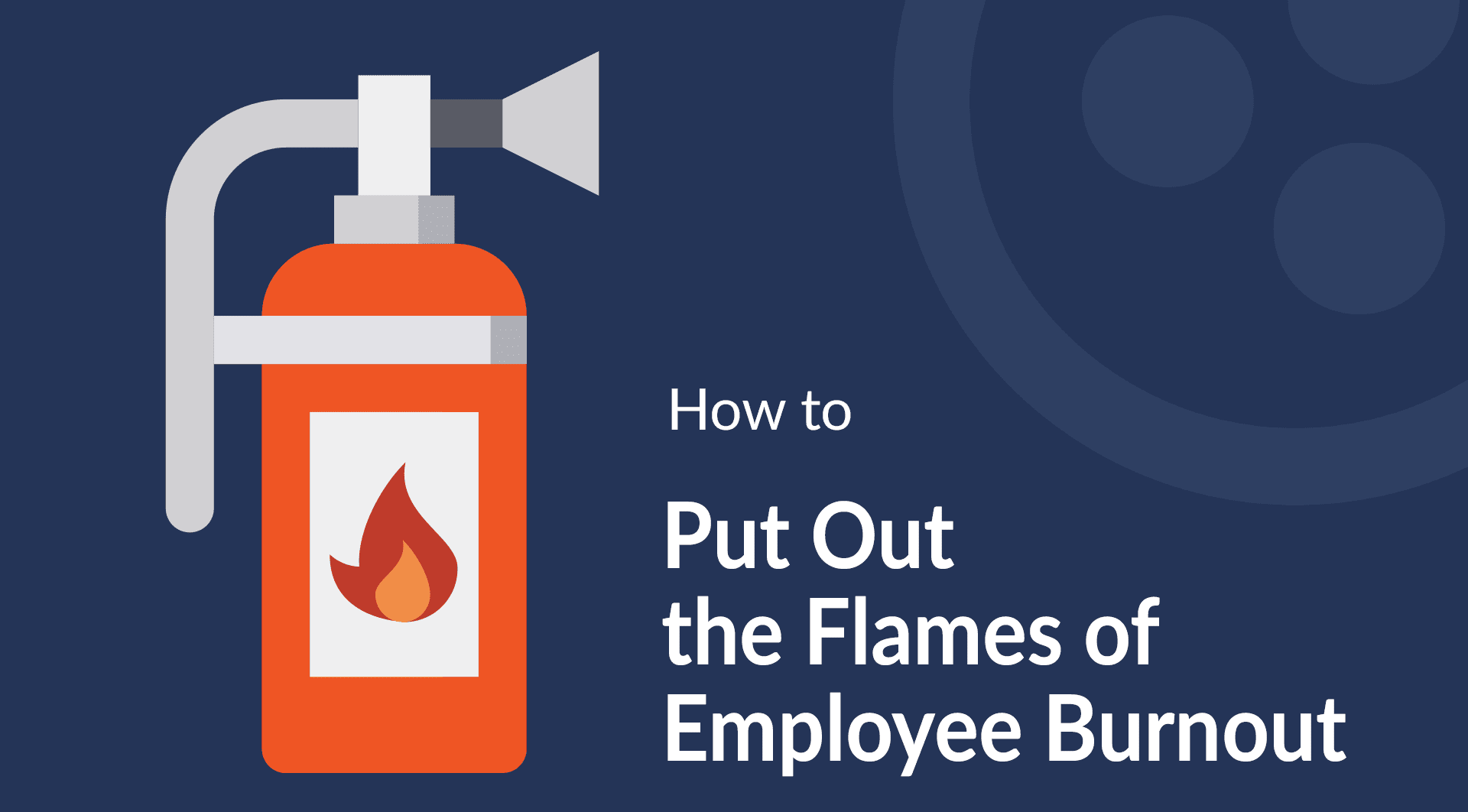 It's no surprise that employee burnout is on the minds of business leaders today. Low unemployment rates mean many employers are struggling to meet labor demands, and the World Health Organization (WHO) recently reclassified the term, defining it as "a syndrome…resulting from chronic workplace stress that has not been successfully managed." Its characteristics include exhaustion, negative feelings about work, and decreased productivity.


The Truth about Burnout
Findings from Shiftboard's recent survey of more than 2,000 American workers revealed an urgent need for businesses to fundamentally change the way work is scheduled or risk losing more workers to burnout (or more progressive employers). Other findings include:
49 percent of hourly workers say that they'd be willing to take a reasonable pay cut if they had more control over their work schedule.
Influencing their schedules is nearly as important to workers as health benefits. 56 percent say they'd be willing to take a pay cut for better health benefits.
87 percent of hourly workers say it's extremely important to them to have control over which days and times they're expected to work.
55 percent of hourly workers say they're at least somewhat likely to leave their current employer for another job if they lacked flexibility in setting their work schedule.
The Price of Employee Burnout
The truth is that burnout increases hourly employee turnover. It leads to less satisfied, and less productive workers. One of its many traits is disengagement. Engaged employees are 17% more productive and 21% more profitable. Actively disengaged employees have the opposite impact.
Burnout not only challenges your employees, but it can also have a negative effect on your company's bottom line. One study suggests that over-stressed employees can cost companies between $150 and $300 billion a year in lost productivity.
Feeling burned out has a negative impact on employee stress levels and mental health. Burnout — as opposed to more run-of-the-mill stress — can cause employees to "feel utterly depleted," says Susan David, a founder of the Harvard/McLean Institute of Coaching and author of Emotional Agility. And it "can permeate all aspects of your life. You are overtired and under-exercised; you're not attentive to food and nutrition; and you're disconnected from relationships."
So how do employers combat occupational burnout?


How to Prevent and Reduce Burnout
If you've noticed signs of burnout at your organization, it's time to get back to the basics of fire safety and stop, drop and (en)roll in burnout prevention.
Here's how:
Options: Offer employees options, including work flexibility, and opportunities for career growth when possible. When it's not, help them understand why.
Communicate: Regular communication lets managers know about questions before they become problems and problems before they become messes. This must be a two-way street.
Choose the Right Talent: One of the most important choices in building a healthy team is understanding what your prospective employees want and expect from their job when you hire.
Streamline & Optimize: Small, daily inefficiencies add up. Look for ways you can improve processes and reduce time spent on tiresome or repetitive tasks.
Community: Help your employees feel they're part of something bigger. Some organizations do this through a common mission, others through competition.
Make Rest & Relaxation a Priority: Employees need to be able to have a life outside of work. Businesses affect work-life balance by the way they schedule work and through policies surrounding the ability to take time off.
Retention Strategies 101
Employee burnout is real and handling it properly can help improve worker retention, boost employee satisfaction, and increase your bottom line. But you must be willing to look past pay and benefits to realize the central role that work schedules play in overall job satisfaction and productivity. See how Shiftboard can help you optimize workforce operations through strategic employee scheduling, hourly employee retention, and reduced chaos.
Additional Reading:
Many Employees Value Time Over Money
How to Help Your Team with Burnout When You're Burned Out Yourself
Why Work Scheduling is One of the Biggest Factors in Hourly Employee Retention & Satisfaction