How Food Manufacturers Are Increasing Staffing Flexibility to Meet Production Goals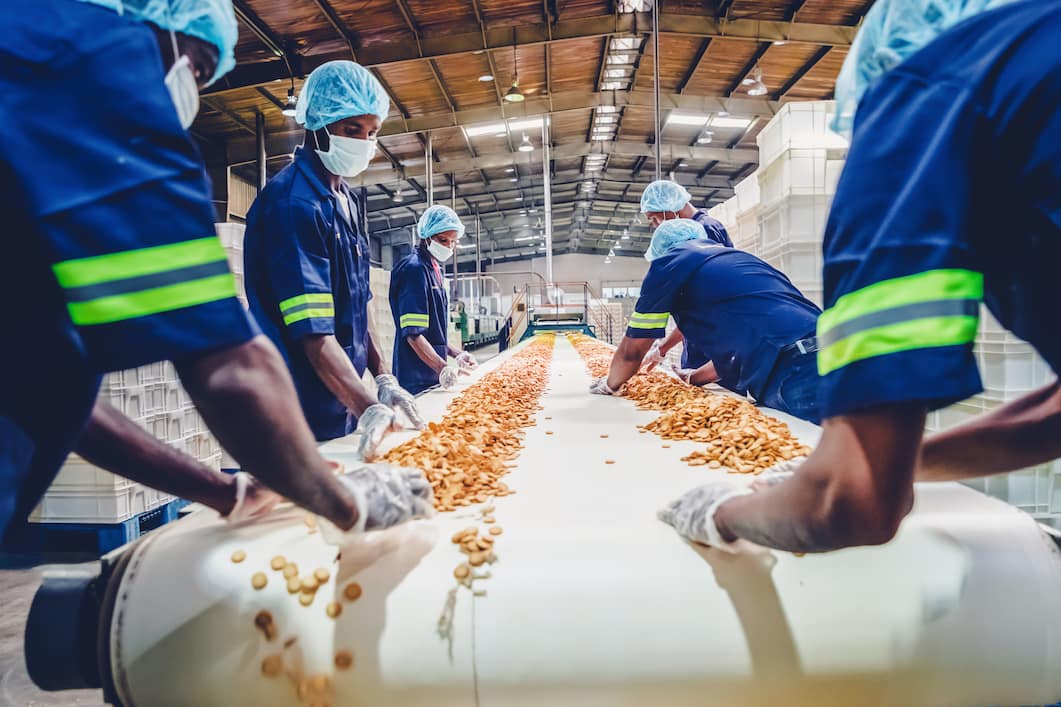 Food manufacturers continue to scramble to figure out how to adapt to lingering staff shortages and production volatility. Managing labor needs to meet production goals is poised to be an enduring challenge well into 2022 and beyond.
Building flexibility into your plant's scheduling strategy can help you effectively respond to short and mid-term scheduling adjustments — those occurring between 60 days and two weeks before the work is done. These schedule changes have many drivers, such as shifts in labor demand, PTO requests, and last-minute callouts. Increasing the agility of operations processes, including employee scheduling, is key to building operational resilience and "disruption-proofing" the business.
3 Strategies for Building Staffing Flexibility
Adjusting labor scheduling in short and mid-term timeframes is ubiquitous in managing production facilities. Whether outside temporary labor is needed to meet production goals, or your plant has in-house labor capacity to fill open shifts, having real-time visibility into your workforce is essential to ensure you schedule the most qualified, eligible, and cost-effective workers — where and when you need them. Here, we share three successful strategies Shiftboard customers leverage to build flexibility and efficiency into their staff scheduling practice.
1. Improve Shift Coverage with Flex Pools
The purpose of flex pool labor is to ensure critical shifts are covered when unplanned events occur that impact production volume and labor demand. The structure of flex pools varies by plant and facility––some companies have several flex pools organized by role, production line, or department. Some flex pools are made up of part-time workers. Others may also include full-time workers who are eager to volunteer for overtime. The common attribute of flex pools is that they include people with versatile skillsets and high flexibility in their work schedules.
While there are a few unskilled labor roles in food and beverage production, most production workers require training and credentials (i.e., equipment/food safety/handling certifications). As a result, pulling in people "off-the-street" isn't a viable solution for last-minute labor needs. Having a trained, flexible pool of workers to call on a moment's notice significantly improves staffing flexibility.
While some plants build their flex pools in-house, others may work with an outside temp agency to build their flex pools of trained and credentialed workers. Regardless of the flexible labor source, having access to real-time data about the flex pool is essential to this strategy's success.
2. Improve Coverage with a Self-Serve Scheduling Strategy
Production facilities typically create schedules using a top-down approach, with work schedules set far in advance. However, supervisors often overlook complementary scheduling strategies to meet near-term production goals and labor requirements. For example, adding in bottom-up scheduling––self-serve scheduling where workers pick up the shifts they want to work––is a complementary strategy to quickly fill coverage gaps with qualified, eligible, and willing workers.
Self-serve scheduling strategies also have the added benefit of improving job satisfaction because they provide workers with the ability to pick up or sign up for open shifts themselves, giving them more autonomy over their work/life balance. Research shows that 90 percent of hourly workers are willing to work overtime as long as it's optional, and 76% highly value the ability to trade shifts once they are assigned. Intelligent self-serve technology also relieves supervisors of the administrative burden associated with these types of schedule changes, and businesses see operational benefits.
3. Re-Examine Shift Patterns
Manufacturers can also increase agility by changing how they structure shifts to create a more flexible workforce. For example, one of the largest chicken processing plants in the U.S. created alternate shifts––shifts cut into shorter periods––to expand their workforce by attracting workers in need of flexible schedules. The plant was able to structure shifts to accommodate these workers and still keep operations running smoothly.
Other shift pattern adjustments include splitting shifts into two or more sections with a pause between each section, or adjusting shift start, stop and break times to coordinate with workers' personal demands, such as transporting children to and from childcare or school. Adjusting shift lengths, patterns, and break times empowers employees with more flexibility to manage work with life––without interfering with plant productivity.
How Shiftboard Can Help
Shiftboard provides schedulers with the agility to respond quickly to changing plant conditions. Flexible scheduling strategies, supported with real-time workforce data, ensure the most qualified, eligible, and cost-effective employees are identified and scheduled where and when you need them. Intelligent technology helps to manage dynamic staff scheduling with automated processes that, if done manually, would be impossible to achieve at the scale and pace required.
Recommended Additional Resources