Hotel Staff Scheduling Software
Eliminate Staff Scheduling Chaos
Hotel Staff Scheduler Software to Help You Manage Complexity
The hospitality industry encounters some of the most complex work schedule situations. And the business challenges that accompany such situations can be staggering. Hotel staff scheduling software is a key ingredient in eliminating day-of chaos and the costs associated with it.
Shiftboard's hotel staff scheduling software helps operations leaders and scheduling managers:
Quickly assign the most qualified and available workers to each shift
Gain real-time schedule access
Easily communicate with workers
Manage multiple locations and assign workers among them
Proactively manage labor costs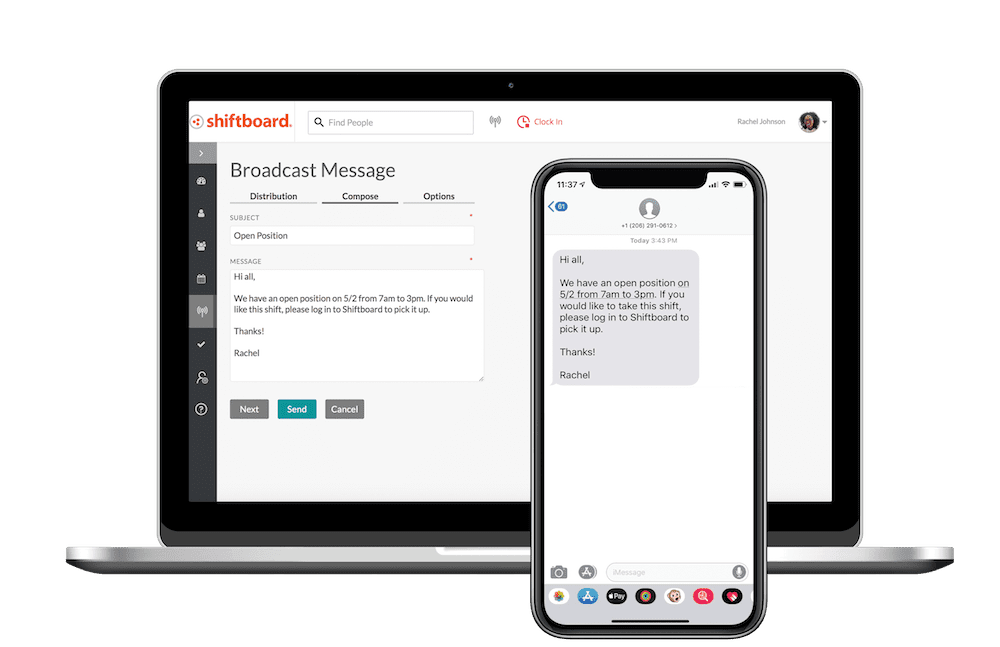 Hospitality Scheduling Software Features
Customize Scheduling & Visibility
Whether you manage a large hotel, cruise ship, or another hospitality venue, Shiftboard adapts to you.
Shiftboard helps hospitality and entertainment industry professionals easily streamline onboarding, manage employee clock-in and out, and find last-minute replacements quickly. Additionally, Shiftboard helps managers easily track equipment and maintain staff communication via text or email, and troubleshoot any issues that arise.
Staff Accurately with Online Records
Easily manage your staffing requirements to make sure each shift has the right mix of skill sets and qualifications.
Store important staff information in online profiles and set schedule parameters to simplify compliance and automatically account for factors like seniority, union status, pay rates, and more. It's simple to upload documents and update info to keep records current, and auto-assign schedules.
Communicate Clearly and Improve Accountability
Hospitality staff coordination is made easier with online schedule access, real-time updates, and instant communication. Shiftboard can also scale to multiple locations.
Always know exactly who's working, who cancelled, and when. Automated shift alerts get the right people to the right place, on time, every time. Improve communication with text alerts to immediately update staff when schedules change or new shifts are available. Staff or volunteer—Shiftboard shows you who's available, so filling in for no-shows is a snap.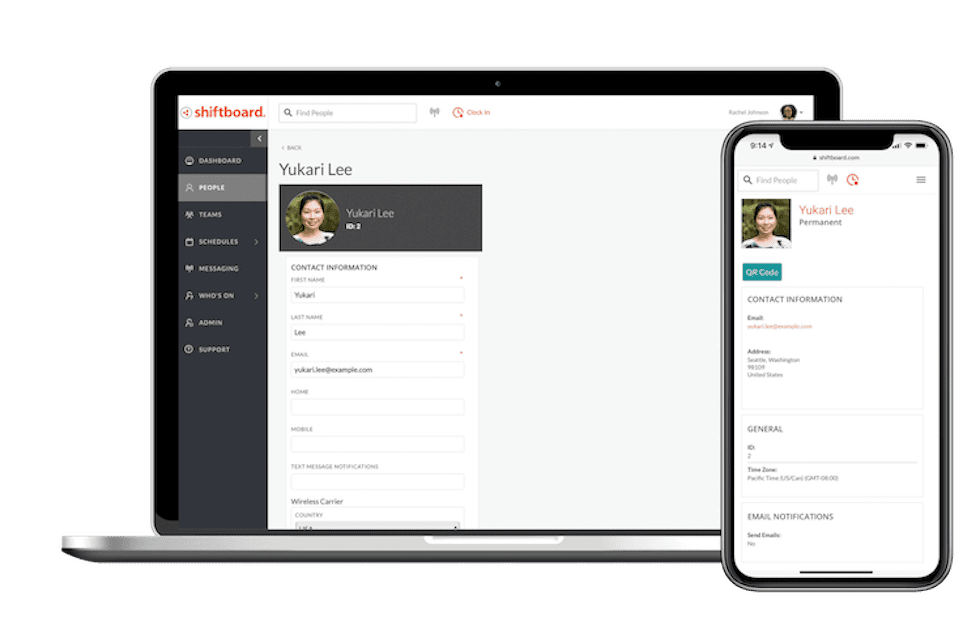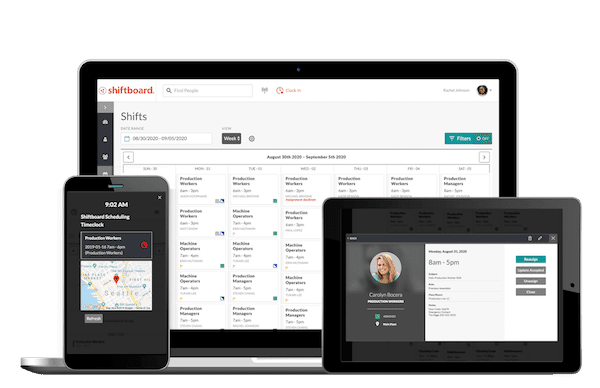 Request Your Shiftboard Demo Today