Bloodworks Northwest Case Study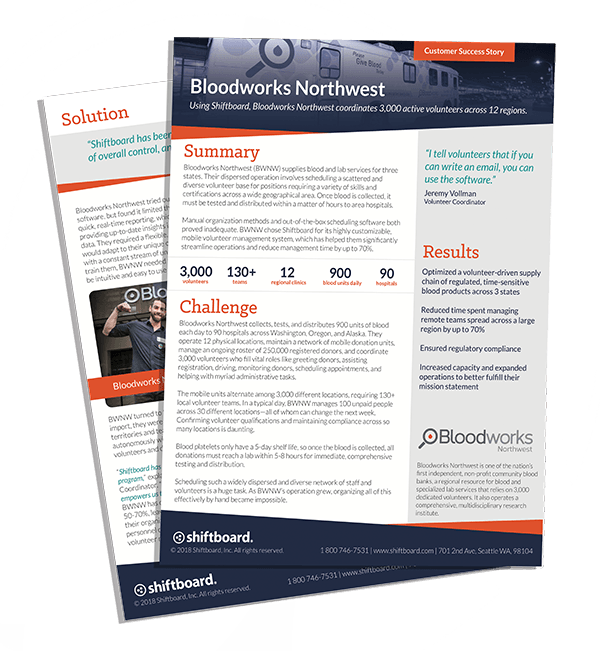 Bloodworks Northwest (BWNW) supplies blood and lab services for three states. Their dispersed operation involves scheduling a scattered and diverse volunteer base for positions requiring a variety of skills and certifications across a wide geographical area. Using Shiftboard, BWNW is able to coordinate 3,000 active volunteers across 12 regions.
Download the full case study and learn how BWNW was able to achieve:
Optimized a volunteer-driven supply chain across 3 states
Ensured regulatory compliance
Increased capacity and expanded operations to better fulfill their mission
Bloodworks Northwest Case Study
Fill out the form to
download our case study!
By submitting this form, you are confirming you have read and agree to our privacy policy.
Trusted By The World's Most Recognized Brands