5 Reasons Why Schedulers "Must Have" Scheduling Software to Trade Shifts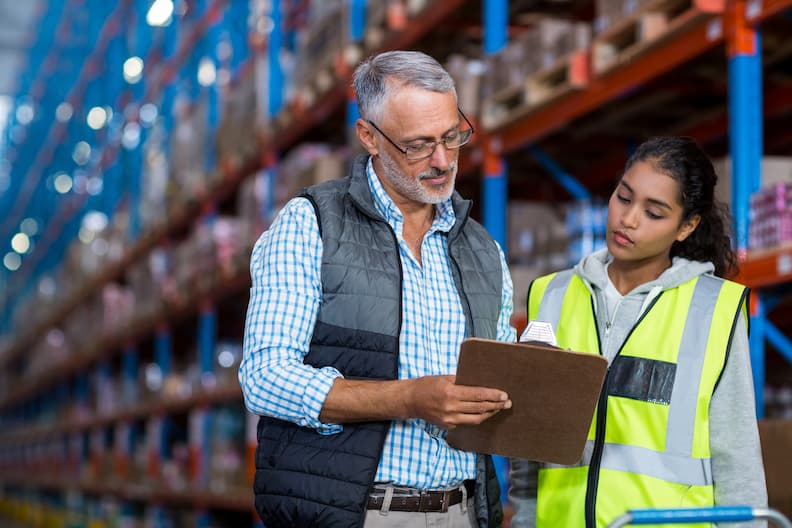 If your business relies on scheduling hourly employees or volunteers, you already know how complicated the process becomes when workers need to trade shifts with one another. On top of an already complicated scheduling process, shift trades require a scheduler to field change requests, ensure both workers are qualified to trade shifts, stay mindful of overtime when trading shifts, and worst-case scenario, discover a shift trade request fell through the cracks and face the possibility of being left shorthanded.
We've nailed down the five essential ways scheduling automation can help eliminate the workload and stress associated with trading shifts.


Reduce Human Error
Using manual processes to trade shifts often requires tracking multiple messages across many lines of communication. Unfortunately, many schedulers miss a thing or two here and there. These mistakes can result in swapping the wrong shifts, leaving shifts uncovered, or forgetting a conversation and neglecting to change the schedule.
In companies with a high-volume of shift assignments, human error often factors into the scheduling process, which can be significantly reduced with a scheduling software built to trade shifts, such as Shiftboard. Shiftboard modernizes your shift trading processes by automatically pairing shifts with qualified, available workers, while also maintaining overtime rules. Quickly identifying the right resource for a pending trade, reduces human error allowing both your managers and workers to rest easy knowing the schedule is in good hands!


Improve Employee Schedule Flexibility
An employee scheduling solution built to trade shifts allows employees to be proactive about their schedule without relying on their manager as the middleman of communication. In the modern workforce, employees are increasingly turning to flexible schedules. Workers are increasingly taking on the responsibilities of trading their shifts for the freedom of being able to change their schedule when an unexpected event arises.


Trading Shifts Over Swapping Shifts
Some scheduling tools still rely on shift swapping, which is subtly different from shift trading.
Shift swapping requires the worker to identify the right replacement as well as demanding their replacement to provide one of their shifts to swap. This practice often restricts an employee's opportunity to work because workers have to give up a shift to take on someone else's shift.
Shift trading allows a worker to put a shift up for trade. Within Shiftboard, only available and sufficiently qualified workers are allowed to trade shifts. This means qualified employees can add to their schedule, without having to deny themselves their original work opportunity.
Shift swapping often means more work for a scheduling manager because they have to organize a trade, which can get tricky if other employees don't want to give up their work shift. Sometimes companies try to compensate for the complicated nature of shift swapping by posting everyone's schedules to help facilitate a swap, but in the current work climate, employees prefer having their information kept private, even their work schedules.


Avoid Email Onslaught
Many companies try to handle requests to trade shifts manually, but take a minute to see how quickly those emails, texts, or phone calls add up:
One shift trade request typically involves at least three back-and-forth exchanges. First, a scheduler acknowledges the request and reaches out to other employees for availability. Once the scheduler has heard back from various employees, the scheduler can respond back to the requestor and finalize the trade. It's not hard to imagine how a few trade shift requests can quickly overwhelm an already busy scheduler.
Now think about this for a minute:
An automated trade shift system like Shiftboard's tradeboard lets employees put their shifts up for trade on a computerized board they can access from any device. Other workers can then pick up additional shifts from the tradeboard, and even better, all trades meet all compliance and overtime rules that apply to the shift. This makes it near impossible for workers to accidentally double book or put themselves into overtime.
Tailor Shift Trading Approval Process
Perhaps you are in an industry where you'd still like to approve certain shift trades or be able to monitor various aspects of your trade shifts system. Shiftboard's customizable tradeboard gives schedulers the option to do just that. Many scheduling tools on the market are focused on improving how peer-to-peer trade shifts, but often managers lack the option to tailor their control on certain aspects of the process without having to be in charge of the whole process.
Shiftboard's tradeboard is completely customizable, allowing managers the option to choose their level of involvement. Sometimes just knowing what shifts are on the table helps managers look ahead at the roadblocks they might encounter in the schedule. Managers can choose if their approval is needed for all trades, specific shifts, or only when workers are picking up new shifts from the tradeboard.


Interested in Learning More About Shift Trading?
Shiftboard has automated the shift trading process, completely changing how companies think about their employees' flexibility when life throws a curveball affecting their work schedule.
---