Employee Scheduling Toolkit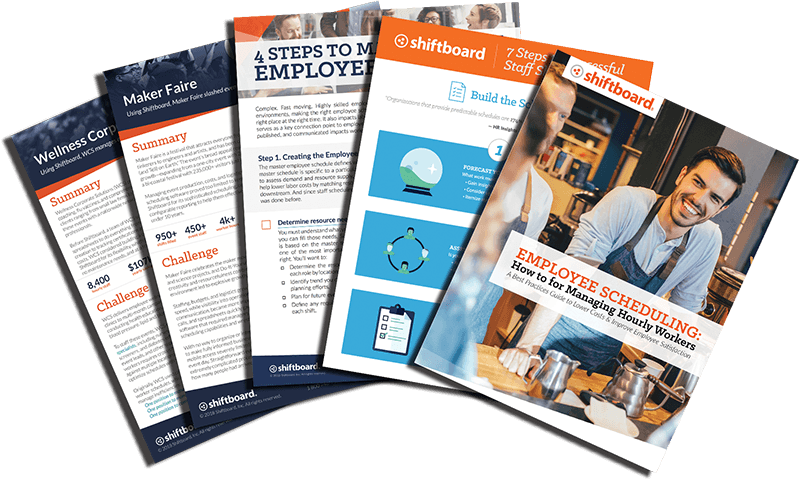 In this toolkit, you will find a variety of checklists, videos, articles, and infographics designed to walk you through best practices for developing a scheduling process.
This toolkit includes:
Employee Scheduling Manual: How to Manage Hourly Workers
7 Steps to Successful Scheduling Infographic
The Employee Scheduling Checklist
Customer Story: Employee Scheduling Impact
Article: 7 Reasons for Scheduling Automation
ROI of Scheduling Automation Webinar
Download the toolkit to start improving your employee scheduling today!
Employee Scheduling Toolkit
Fill out the form to
download our toolkit!
By submitting this form, you are confirming you have read and agree to our privacy policy.
Trusted By The World's Most Recognized Brands