2023 Labor Laws — What Should You Expect?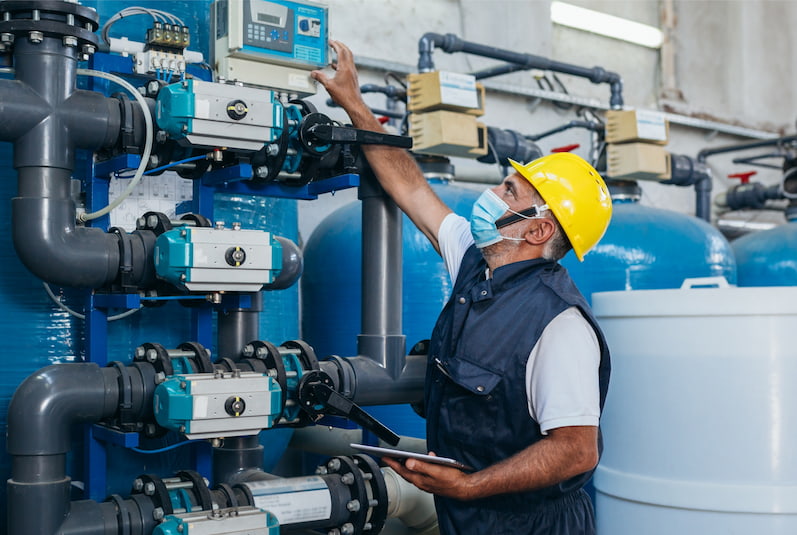 We update this article every year. You can find our posts on 2022 laws and 2021 laws here.
Last year, manufacturers and other industries with hourly and shift-based workforce operations saw the continued passage of various labor and employment laws — most notably surrounding COVID-19. With the Biden administration's intent to end the national and public health emergency declarations this May, additional non-pandemic work-related trends and employment laws are emerging. In this article, we outline some new and ongoing trends and regulations that may impact industries heavily reliant on hourly workers.
Labor Law Compliance Poster Updates
This year employers can expect a multitude of updates to labor compliance policies. Up to 30 changes at the state and federal levels, and many at city/county levels as well. Most of the updates affect minimum wage rates due to annual CPI (consumer price index) increases. Notably, all 2023 posters will include the latest October EEOC update: Know Your Rights: Workplace Discrimination is Illegal, which replaces the Equal Opportunity is the Law poster. Employers operating in regions affected by new labor laws are required to update to the latest labor law posters. Check here for updates specific to your state for labor poster compliance.
California/OSHA Industry Guidance on COVID-19
The State of California's Occupational Safety and Health Standards Board enacted non-emergency COVID-19 prevention regulations on February 3, 2023. This is expected to remain in effect for two years. Some regulations include the same requirements found in the COVID-19 Prevention Emergency Temporary Standards (ETS), but also offer new guidelines for employers to more easily provide consistent protections to workers.
COVID-19 Protection
While COVID-19 restrictions were relaxed in 2022, the virus remains a top issue in the 2023 workplace. Since employee perceptions regarding health and safety measures vary widely, many employers may find themselves wondering how to best handle these situations. The Occupational Safety and Health Administration now offers advisory recommendations, which creates no new legal obligation. Healthcare employers can check OSHA's coronavirus page and the Centers for Disease Control for interim guidance. Other hourly worker industries can visit their State Department of Public Health website for state-specific business guidelines.
Minimum Wage Increases Across the Nation
To remain competitive in a tight market, 23 states and Washington, D.C. have enacted higher minimum wages as of January 1 this year, while the federal rate will continue to hold steady at $7.50 per hour. The state increases, ranging from 23 cents to $1.50 per hour, will affect eight million workers. During 2023, minimum wages are set to further increase in over 26 states, according to research from labor and payroll experts at Wolters Kluwer Legal & Regulatory U.S.
For a full list of states that will see an increase — and how they compare to the federal levels — visit the DOL's State Minimum Wage Law page.
Pay Transparency and Disclosure
Up to 30 states now have some form of pay transparency laws, however, these laws can cover a wide range of issues. For manufacturers, these laws can impact competitive strategies and the ability to leverage pay and benefits, especially in a tight labor market. According to Robinson and Cole's 2023 Labor and Employment Outlook for Manufacturers, employers can expect further legislation regarding transparency in pay in 2023, as well as limiting the use of non-disclosure provisions following discrimination and harassment claims, and providing employees with greater rights to information.
Union Organizing
Union membership has been on the decline due to decades of policy degradation weakening the right to organize. Recent data from the Bureau of Labor Statistics and the National Labor Relations Board shows that 10.1% of workers in the United States, more than 16 million people, were represented by a union in 2022. While this is a decrease of 200,000 workers compared to the previous year, their findings shared that an additional 11.6% of workers, tens of millions of people, would like to be a member of a union.
The Biden Administration continues to focus on expanding employee rights to engage in union-organizing activity, spurring highly publicized campaigns in hourly wage industries, including manufacturing. With the 2021 Protecting the Right to Organize (PRO) Act expected to be reintroduce in the 118th Congress, shift workers expect to see labor organizing build momentum in 2023. In response, industries that rely upon hourly employees can continue to monitor the labor movement, train supervisors on labor laws, and seek guidance when necessary.
Legal Trends to Watch
In addition to pay transparency and union activity, Robinson and Cole's manufacturing outlook also provides a glimpse of potential work-related trends and employment laws in 2023, including post-employment restrictions on noncompete agreements; "right-sizing" or rebalancing operations following recent economic forecasts; recreational marijuana's impact in safety-sensitive workplaces; new Diversity, Equity, Inclusion & Belonging (DEIB) laws that expand civil rights protections; and potential risks of artificial intelligence and algorithm-based technologies for recruiting and hiring.
Following recent economic forecasts and a challenging several years for US businesses overall, we expect these issues to become relevant for other hourly workforces, including energy and the public sector, as well.
Labor Law Compliance Doesn't Have to Be Impossible
Staying compliant with ever-changing federal, state, and agency regulations is no easy task. Adapting your manual processes to rules around scheduling in union contract negotiations, for example, can be a burden for always-on businesses in manufacturing and energy. Yet, compliance failures can bring a host of legal complications and damage your employee satisfaction and retention rates. The good news: intelligent workforce scheduling technology can confidently protect your organization from non-compliance.
---
Recommended Additional Resources