Ensure Labor Compliance
Create More Compliant Schedules
Labor Compliance is Challenging to Manage
Labor regulations continue to expand and are ever-changing, making them difficult to implement, and challenging to track and enforce. Adhering to these regulations is a major focus for employers because non-compliance exposes organizations to significant legal risk and penalties (both civil and criminal) – not to mention the negative impact on employee relations and brand reputation. The cost and complexity of compliance with labor laws and agreements are high. Compliance is also extremely difficult to efficiently manage because requirements vary by industry, can number in the hundreds, and originate as legal laws from multiple sources.
Key Challenges of Labor Compliance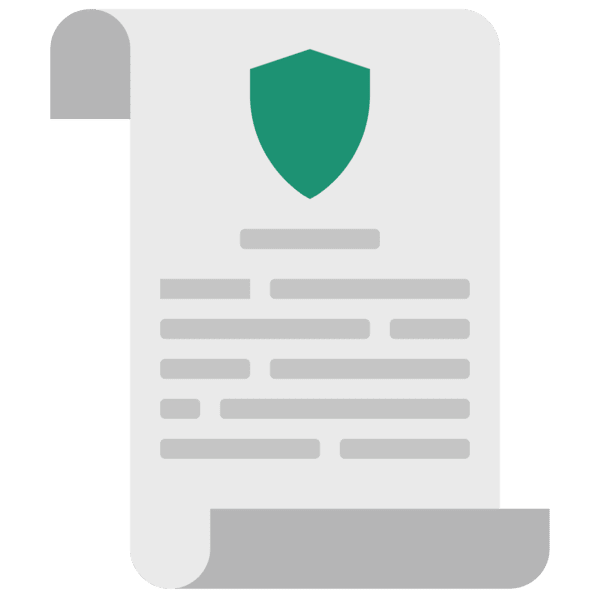 Rules change frequently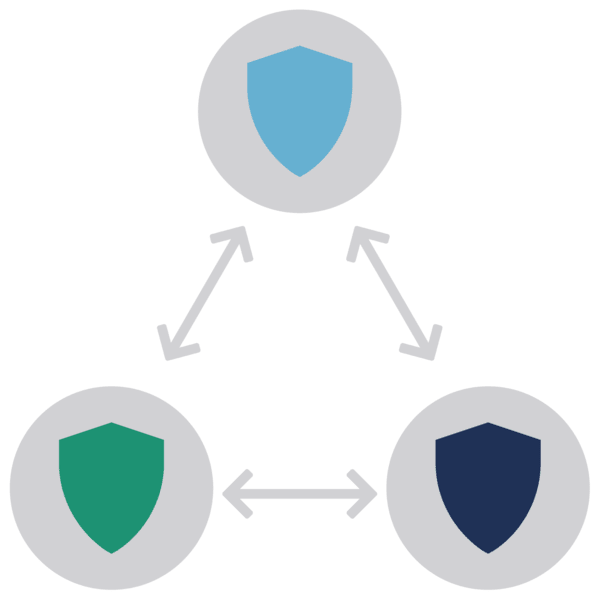 Numerous agencies involved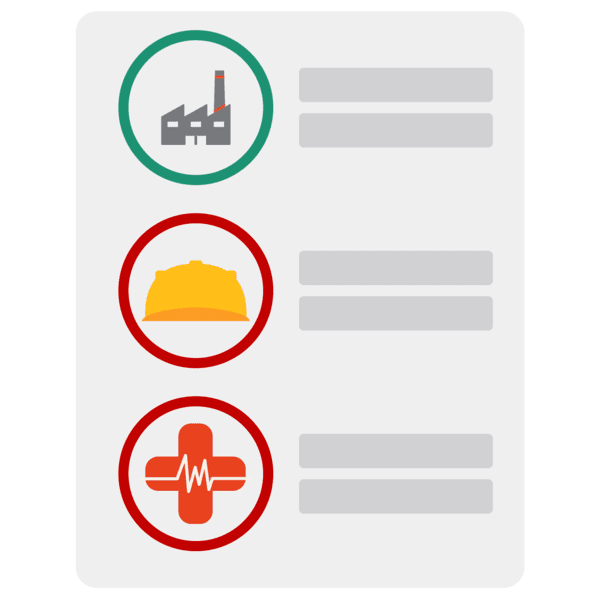 Industry regulations vary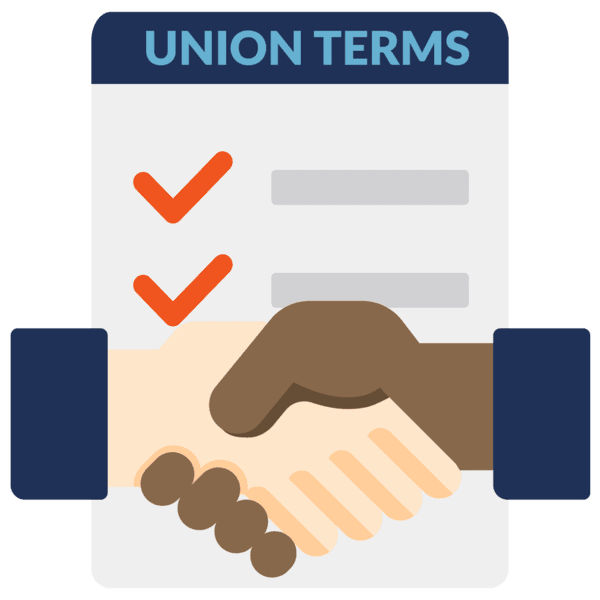 Complex union agreements
The Critical Role of the Work Schedule
Work schedules play a significant role in labor compliance because the schedule sits at the intersection between key business processes and the regulations that govern them. The work schedule serves as a source of truth for tracking both planned and actual hours worked, so it directly affects compliance to several key areas of labor law:
Limits on total hours and shift duration: Federal and state laws, as well as industry regulations and CBA's, control the number and duration of hours an employee can work in a given period of time.
Break management laws: Govern minimum break periods, duration, and when they should occur.
Overtime & holiday pay rates: The point at which overtime pay is triggered varies and does not necessarily happen the moment 40+ hours are worked. Federal regulations, state laws, and CBAs all guide worker pay and overtime management.
"Clopening" laws: "Clopening" is a situation where an employee is scheduled to work a "closing" shift and also scheduled to work the following day's "opening" shift. This can lead to highly fatigued workers; local laws have been enacted to avoid this situation.
Predictive schedules: Many cities and states are enacting predictive scheduling laws requiring employers to publish work schedules several days or weeks in advance. These laws govern the consequences of scheduling workers without sufficient notice.
Seniority-based scheduling: Many union agreements require companies to schedule workers based on seniority. These rules may apply to initial schedule creation or when additional shifts and overtime opportunities are available to be picked up.
How Shiftboard Helps You Maintain Compliance
Shiftboard helps organizations avoid scheduling mistakes that trigger compliance violations. With Shiftboard, operations and HR managers can automatically apply, enforce and track compliance rules in several ways: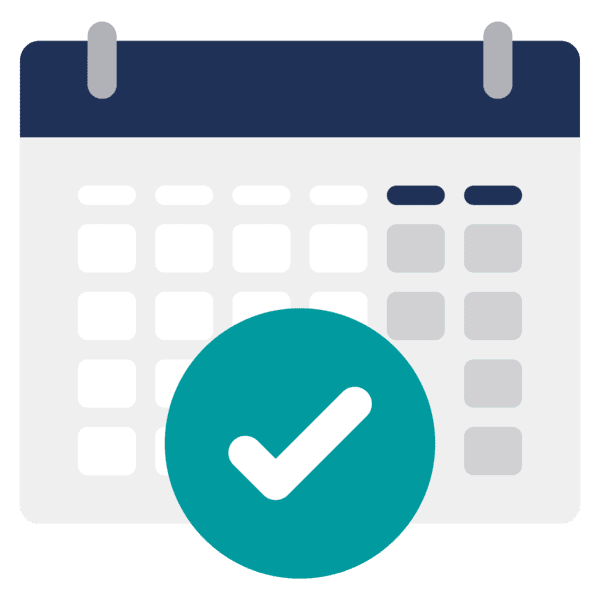 Create Compliant Schedules
Creating compliant work schedules is very challenging when done manually. Shiftboard can automatically apply labor rules and other regulations and quickly schedule only workers who fall within the parameters of compliance.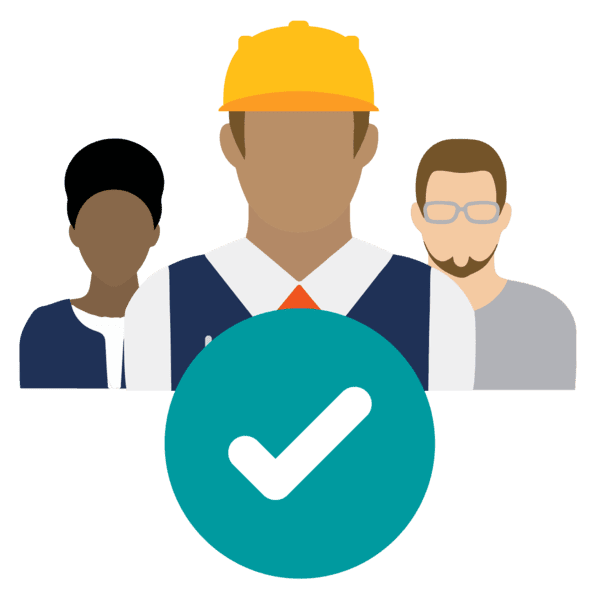 Assign Only Eligible Workers
Shiftboard verifies worker qualifications when filling shifts to ensure only qualified employees in good standing with required skills and credentials are scheduled.
Maintain Compliance Even With "Day-of" Schedule Changes
The most common source of scheduling errors occurs when front-line managers are reacting to last-minute issues such as call-outs. Shiftboard provides managers only eligible workers to consider for open shifts.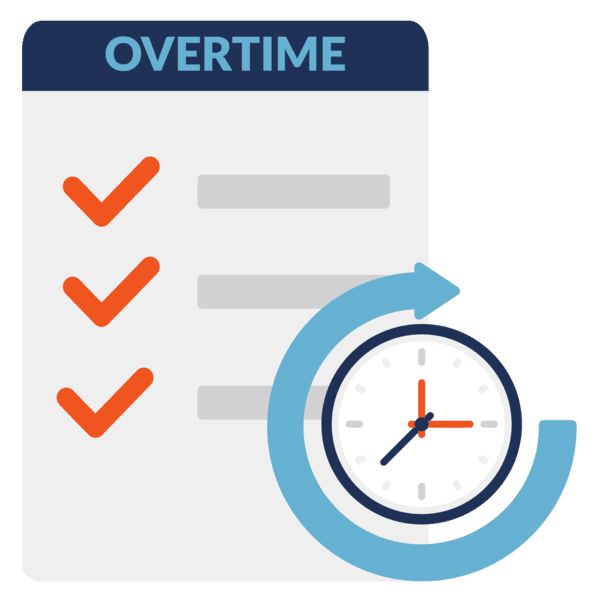 Manage Overtime Rules
When overtime is needed, Shiftboard helps you determine the lowest cost approach to filling those shifts and considers a worker's eligibility for overtime. Shiftboard monitors hours scheduled and worked, providing valuable insight for determining optimal overtime candidates.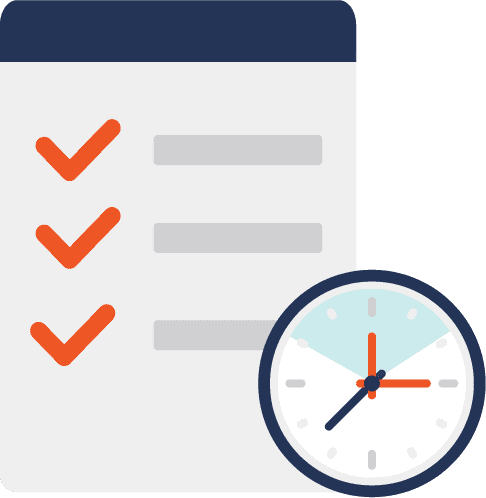 Maintain a Compliance Record
Shiftboard tracks hours scheduled and actual hours worked, providing workforce managers with a digital record of truth relating to every worker on the schedule.
Additional Resources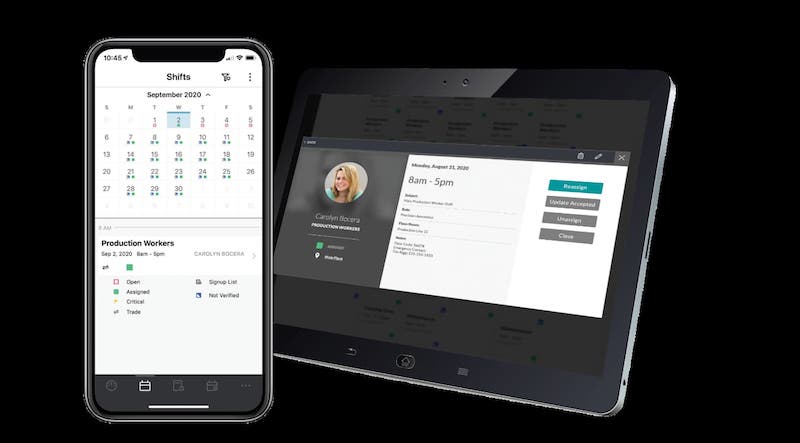 Learn how workforce scheduling technology
can help your organization.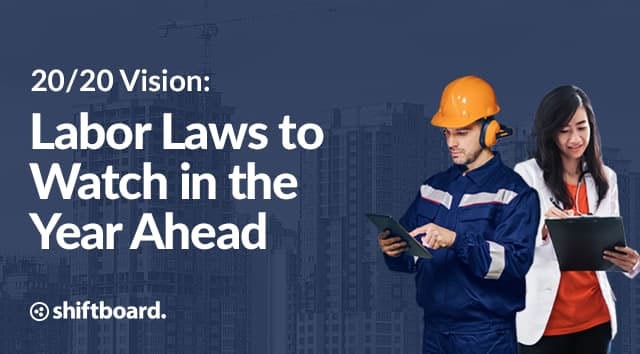 Learn more about how to comply
with labor laws in 2020.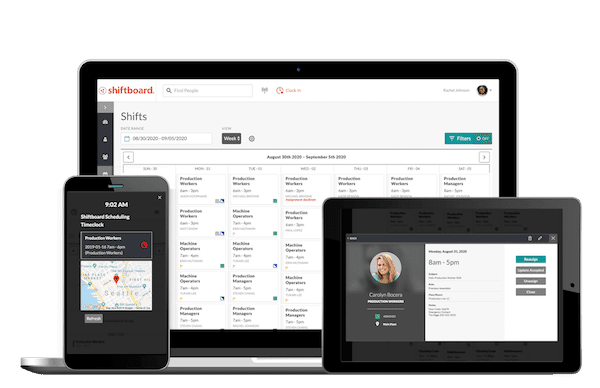 Request Your Shiftboard Demo Today