Accurate, User-Friendly Staff Scheduling Software
Online Employee Scheduling Software—Get Real-Time Visibility & Control Labor Costs
Your business faces an array of unique staffing challenges every day. Shiftboard knows. We provide instant, agile employee scheduling for all kinds of businesses. Manage by the numbers and streamline staffing to make effective workforce management a competitive advantage. Full-time, part-time, flex-time, and beyond—Shiftboard helps manage your staff.

Fill shifts quickly and accurately online—let staff sign up, auto-schedule, or assign shifts yourself
Instantly alert employees of changes in start time, location, uniform, role, etc.
Easily manage applications and onboarding with candidate details saved to online profiles
More time for value-add activities instead of the grind of scheduling, calling subs, trading shifts, etc.
Move your business's schedule online and forget phone calls, spreadsheets, whiteboards, and post-it notes.
With Shiftboard any employee schedule maker can easily organize vacation requests, shift swaps, and instantly find last minute subs. Save money with coverage charts and scheduling forecasts detailing overtime, under time, and time off.
Simplify People Management
Easily view and manage your staffing requirements to make sure each shift has the right mix of skill sets and qualifications.
Store important staff information in online profiles and set schedule parameters to simplify compliance and automatically account for factors like seniority, union status, certifications, and more. Easily upload documents, keep records updated, and auto-assign schedules.
Communicate Clearly, Improve Employee Accountability
Employee coordination is simple with online schedule access, real-time updates, and instant communication. Multiple locations? No problem.
Always know exactly who's working as well as when and where they clocked in. Automated shift alerts get the right people to the right place, on time, every time. Improve communication with instant text alerts. Shiftboard shows you who's available, so finding subs is a snap.
More Effective Employee Scheduling
Proactively track attendance and manage cost overruns before they happen with real-time labor forecasting reports
User-friendly means no software to install, easy onboarding, and lifetime support—in staff emergencies, we've got you covered
Run your company from anywhere, on any device—Shiftboard is mobile, so your entire operation is accessible 24/7
Shiftboard can handle business services employee scheduling for all kinds of workforces, including:
Facilities Management  •  Security Services  •  Staffing  •  Theaters  •  Media & Broadcasting
Discover Smarter Scheduling

"Shiftboard brought our efficiency to a whole new level. We have significantly reduced scheduling time and costs, while drastically increasing accountability."
– Michael Recupito, Chief of Operations
Security Dynamics Corp.
Many companies already know the benefits of Shiftboard.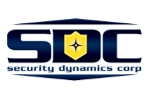 See how easy it is to schedule employees with Shiftboard.