Shiftboard serves organizations with 24/7 and mission-critical operations that have demanding workforce scheduling requirements. Our solutions provide customers with the confidence and flexibility they need to operate with absolute precision and efficiency.
Thousands of customers, powering some of the most demanding scheduling environments, count on Shiftboard to provide:
Wicked Smart Scheduling
Continuous optimization ensures every scheduling recommendation made is a good one.
Tailor-Fit Scheduling
Amazingly configurable, Shiftboard fits how you work and the unique requirements of your industry.
Serious Compliance
Home of the industry's only Compliance Guarantee, Shiftboard helps ensure your scheduling processes adhere to labor, union and industry regulations.
---
Solutions at a Glance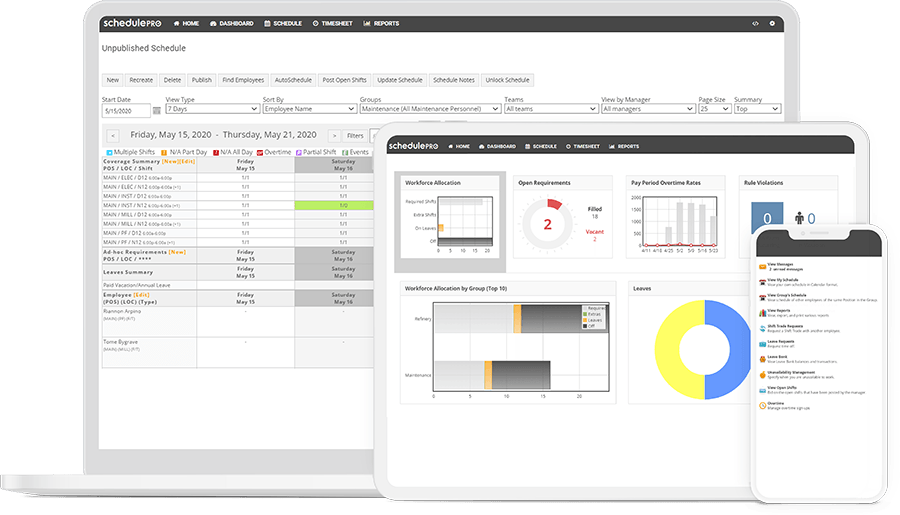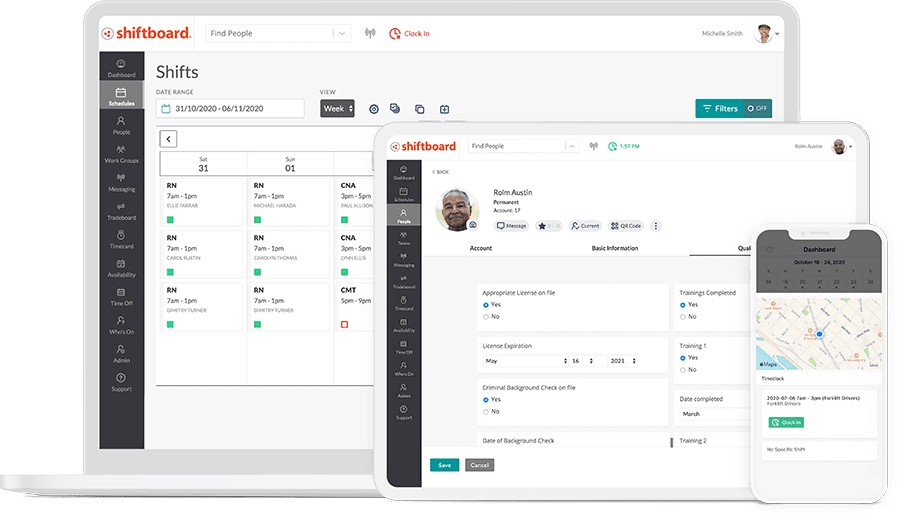 Description
High Compliance Scheduling
SchedulePro is for organizations managing complex rules-based scheduling processes.
Dynamic Workforce Scheduling
ScheduleFlex is ideal for organizations faced with frequently changing scheduling needs
Use For
Compliance with complex labor laws, CBAs, and safety and fatigue standards
Shift pattern and job rotation scheduling
Overtime equalization
Complex leave management
Production demand-based scheduling
Demand-driven scheduling
Intelligent resource sharing
Flex pool and contingent worker scheduling
Worker-friendly scheduling
Industries Commonly Served
Oil and gas
Petrochemical
Manufacturing
Corrections
Healthcare
Manufacturing
Warehouse and distribution
Public safety
Call centers
Staffing agencies
Unique Capabilities
Complex rule-based scheduling
Exception tracking and audit trail
Fatigue risk management
Worker shuffling
Overtime distribution and equalization
Proficiency-based job rotations
Labor demand forecasting
Scalable team-based scheduling
Real-time communication
Superior day-of management tools
Credential verification and shift blocking
Automated backfill and shift pickup
Labor demand forecasting
Common Features
Employee self-service
Time tracking
Reporting and analytics
Highly configurable
Intelligent scheduling automation
General labor law compliance
Trusted by the World's Most Recognized Brands