How Scheduling Tech Boosts Retention in Shift-Based Industries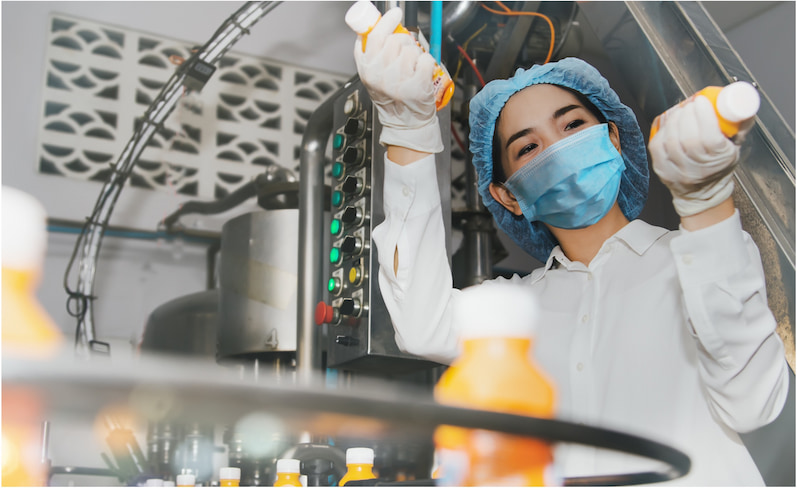 Jennifer Kline Shernoff, vice president of customer experience and marketing of Shiftboard, explores how shift-based industries can tackle high turnover and labor scarcity by prioritizing scheduling flexibility and automation.
Shift-based industries are transforming, posing various challenges for HR and operations leaders. These challenges encompass high turnover rates, chronic absenteeism, and persistent labor shortages, all rooted in the global pandemic, the Great Resignation, and worldwide socioeconomic shifts.
Consequently, employees' perspectives on work have undergone a significant shift, with a heightened emphasis on achieving work-life balance. So, it is not surprising that employee scheduling has become an urgent concern for people managers.
Forward-thinking employers recognize employee schedules' critical role in retaining and nurturing their workforce. These employers know they can leverage intelligent, automatic scheduling software to build adaptable workplaces and navigate dynamic business operations without piling more work on scheduling managers.
Here are two strategies to overcome the challenges shift-based industries face today.
Challenge: High Turnover and Absenteeism
High, recurring turnover and absenteeism create significant problems in shift-based workforces. The COVID-19 pandemic caused a major disruption in America's labor force, with more than 50 million workers quitting their jobs in 2022. Industries like food service, hospitality, and retail trade have had the highest employee turnover compared to the national average, which decreased to 2.6% in March 2023. This voluntary turnover will cost businesses—it's estimated that replacing an individual employee can cost one-half to two times the employee's annual salary.
It not only costs businesses billions; it also hurts their most dedicated workers. The loss of skilled workers hits the bottom line and throws off the work-life balance for the remaining employees. Filling in for absent or departed colleagues can cause overwork and fatigue, which leads to job dissatisfaction and higher turnover.
With that in mind, it's important to understand why employees would consider leaving. We work with many shift-based industries, including healthcare, energy, and manufacturing, and often hear a similar story: Employees can't easily communicate their scheduling preferences to employers.
For example, one of our customers recently shared a situation where an hourly employee tried to pick up an extra available shift. However, after making the request, they didn't receive any confirmation email to acknowledge or deny their shift. This puts the employee in a predicament: If they don't attend the shift, they might face repercussions. On the other hand, if they decide to go, they expend valuable time and effort commuting without being sure if they're even required. To err on the side of caution, this worker chose to arrive in the wee hours at 2 a.m. Such situations are not an ideal situation for anyone. For employees, it adds unnecessary stress and jeopardizes work-life balance. For employers, it can lead to high turnover and absenteeism.
Solution: Adopting Automated Scheduling Technologies
Our survey, The State of the Hourly Worker report , indicated a strong link between work schedules and retention; 79% of workers said their schedule is a key factor in deciding to stay with an employer.
Eight out of 10 workers agree that having some say in their schedule is vital to job satisfaction. Data-driven, automated scheduling systems help accommodate worker preferences at scale, enhancing retention and streamlining scheduling processes for managers. These scheduling processes allow managers to concentrate on high-impact activities like training and productivity improvements.
Organizations can take automated scheduling a step further by adopting a mobile-first approach. 81% of workers surveyed expected to have mobile access to their schedules. With real-time access, workers can easily review their schedules, makeshift changes, and communicate their availability with managers and colleagues.
Increased accessibility and transparency foster an empowered and well-informed workforce. This is not just about keeping up with the times—it's about leading the charge toward more responsive workforce management.
Challenge: Navigating Labor Scarcity in Shift-based Industries
Persistent labor shortages are the norm rather than the exception these days. But it's not merely a consequence of people leaving their jobs; a genuine labor shortage is at play. The U.S. Chamber of Commerce reported that industries such as durable goods manufacturing, wholesale, retail trade, education, and health services are experiencing a deficit of workers, with more positions available than qualified unemployed individuals.
If every job-seeker with experience in durable goods manufacturing were hired, it would only address about 75% of the current job vacancies in that sector. The manufacturing industry was also hit severely at the beginning of the pandemic, eliminating about 1.4 million jobs. Despite recovery efforts, there were as many as 693,000 unfilled positions in the sector as of March 2023. Shift-based industries are grappling with constant coverage gaps that disrupt operations.
Yet, despite the labor shortage, demand for goods and services remains. Companies must continue operations as usual, and their workforce scheduling process is their most vital asset to ensure that all tasks are covered adequately. With the right scheduling software, businesses can optimize their workforce and keep operations running smoothly.
Solution: Redefining Work Schedules
How tasks or shifts are assigned can affect operational efficiency and employee satisfaction. Our survey showed that 78% of workers prefer selecting their shifts rather than having them assigned. This preference illustrates the need to balance a 24/7 operating model with employee shift preferences. Striking this balance—aligning operational needs with employees' ability to influence their scheduling is essential in cultivating a satisfied and motivated workforce.
It's not only the initial selection of shifts that matters. 76% of workers value the ability to trade shifts after they have been assigned. The ability to influence one's schedule accommodates individual preferences and introduces an additional level of adaptability.
Companies with scheduling practices will see meaningful benefits: faster responsiveness, reduced downtime, increased productivity, and fewer costs associated with understaffing and overstaffing. Building adaptability into operations processes isn't just an option for shift-based industries—today, it's necessary.
HR and operations leaders must depart from rigid processes and adopt win-win strategies that foster operational agility and elevate employee needs. This starts by understanding worker preferences and embracing innovative employee scheduling technologies. Navigating these changes won't always be easy. As we've seen, organizations that listen to their workers, test new scheduling strategies, and build workforce agility stand to reap benefits that will set them apart from the competition.
What innovative scheduling strategies have you followed to unlock retention solutions for your shift-based workforce?
This article was first published in Spiceworks.
---
Recommended Additional Resources