Ensuring Your Event Staff Has a Great Experience
Shiftboard | June 28, 2017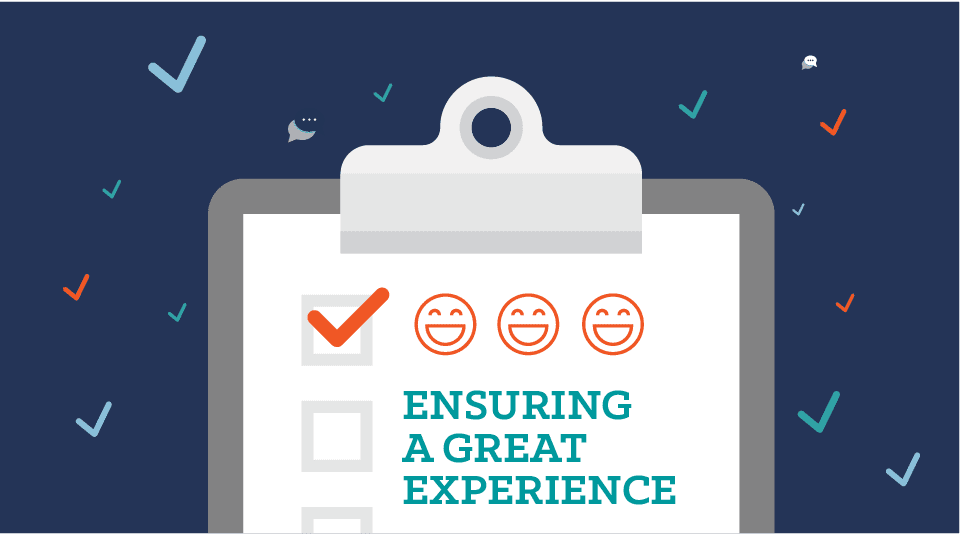 A Tale of Two Similar Events with Two Different Outcomes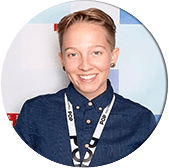 Ash Oliver – Event Staff Scheduling Expert
Ash is a globetrotting conference speaker, festival volunteer and event enthusiast. As a client advocate, she helps Shiftboard users simplify complex staff scheduling challenges and achieve extraordinary results.
Recently, I volunteered at two major events. Both were fun and run by great people. Yet, I had vastly different experiences, all because of the way they onboard and schedule volunteers.
One was seamless, the other cumbersome.
As a career advocate for staff onboarding and scheduling automation, being on the receiving end gave me a renewed appreciation.
The Breakdown
These are the events I volunteered at:
The Festival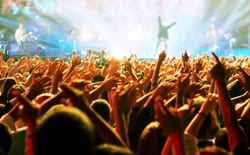 The Festival uses scheduling automation. You can probably guess this was my positive experience. Full disclosure: The festival uses the Shiftboard staff management and scheduling application.
The Conference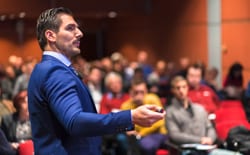 The Conference is a well-known annual event where endless, eager volunteers perform amazing work. Unfortunately, the organization's manual staff management process is inefficient and, ouch, painful.

The Comparison
Let's look at three areas that exemplify the difference between The Festival and The Conference, registration, onboarding and acknowledgement.

Registration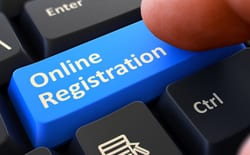 Volunteer registration starts with learning where and how to sign-up, then the registration itself and, lastly, receiving a message explaining the next steps in the volunteering process.
For The Festival I visited their website, clicked on a link and filled out the form. It took all of 5 minutes.
The Conference is the signature annual event for its parent organization. They have a Mail-Chimp powered "Get Involved" form on the parent org's website, but there is no option to volunteer for The Conference. Volunteer opportunities are not listed on the event website either. I had to research and dig for a likely email contact.
Here's how that went:
Feb 21
I send an email to Person #1: "I'm interested in volunteering."
No Reply
March 2
I email Person #1 again: "I'm still interested."
Reply: "I'm forwarding you to Person #2."
March 3
Person #2 replies: "I'm forwarding you to Conference Person #3 who is the right person."
March 11
I email Persons 1, 2 and 3: "I'm still interested in volunteering."
Person #3 replies: "I'll send another email soon with details."
Person #3 sends: "Here's a link to the volunteer application (Google doc)."
I reply: "The link is broken."
Person #3: "Here's the correct link."
March 12
Person #3 emails: "Thank you for signing up. I'll be in touch soon."
…nearly a month goes by…
April 10
I email: "I'm still interested in volunteering."
Person #3 replies: "Sorry. Email was broken. You are assigned to work on April 19 from 7-11 a.m. as an usher."
Onboarding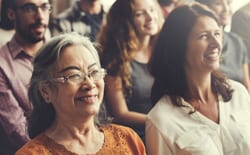 Once you volunteer you need:
Training
Shift assignments
Directions of where to go
Guidance on what to do
Supporting information and documents like parking passes or food vouchers
This list will change from event to event. It's all about orientation and preparation.
The Festival
 The Festival delivered all the information I needed, in a timely and organized fashion. No need to search through long emails looking for important data. There was never a question about where I was to go, what I would do, how to dress or what to bring.
Communication included:
An automated thank you for registering
A thoughtful welcome letter explaining how to sign into my online volunteer account.
A link to the festival's volunteer information book. The book lists exactly how to volunteer, expectations, how volunteers earn benefits, and where to go for additional information.
An online info page with breaking news and updates.
An easy-to-read FAQ with common questions and answers.
An interactive calendar where I could find and volunteer for open shifts.
Whenever I signed-up for a shift I received an email confirmation containing my contact person and how to get in touch.
 The Conference
You already know I received an email telling me to show up on April 19. That was it. Nothing about:
Where do I go?
Who do I report to?
What are my duties?
Where do I park?
Is there a dress code?
I had to fend for myself. I went online to the event site and found what seemed to be the right location. I took it upon myself to dress in business casual and showed up at 7 a.m.
They threw me into setting up tables and chairs. While I was happy pitching-in, I wondered what would have happened had I not shown-up or been physically unable to help? Would they have asked the first guests who arrived?
Acknowledgement
Appreciative organizations don't leave you hanging. They thank you for volunteering, get your feedback to incorporate next time, and invite you to volunteer again. Great organizations make you feel wanted.
The Festival
The Festival sent timely, personal communications that made me feel valued.
From the moment you apply, and at every step, The Festival showers you with appreciation. I know these emails are automated. Still, someone took the time to select when to say thanks and to write all the different messages. Caring shows.
The Festival asked for my feedback about my volunteer experience and their event logistics. A simple online form made it easy to respond.
Would you like to sign-up for next year? With their final thank you email The Festival invited me to return as a volunteer next year, and supplied an online registration form.
The Conference
By this point you won't be surprised that I received no thanks or acknowledgement.
Looking Back
Remember, I'm a professional staffing expert. I know all too well just about everything that can go wrong, or sour the volunteer experience. But to having such dissimilar encounters first hand was jarring.
Volunteering for The Festival was a joy. Seamless, easy to volunteer, easy to stay informed… and always feeling appreciated.
I'm not saying you need a scheduling application to run a great event, or to keep your volunteers informed and happy. Lots of organizations still do a great job the old fashioned way, even though it's time consuming. While most volunteers won't notice the tools you use, they'll definitely experience the results.
Of course, The Festival used modern automation tools, including Shiftboard, to make it easy for their employees to deliver a tremendous experience. Their volunteers line-up to come back.
I enjoyed volunteering for both organizations. Okay, I enjoyed the actual volunteering part at The Conference. What I am sure of is that I want to volunteer again for The Festival.