Long-Term Care Staff Scheduling Software
Schedule Staff Across Sites Online
Why Shiftboard for Assisted Living and Group Homes
Do your residents request a favorite care giver or have special needs? Do you rely on a combination of regular employees and floating staff? Group home and assisted living centers are a 24/7 business. Every long-term care facility must have the right coverage and you need to be alerted immediately of any coverage gaps. You can't update your spreadsheet fast enough to keep up with the constant scheduling changes and real-time coverage reporting may not be possible.
Shiftboard is a great fit for long-term care providers. Equally suited to nursing homes, rehabilitation centers, and other assisted living providers, Shiftboard's workforce scheduling software gives you 24/7 web access for all your staff. Our staff scheduling technology makes it easy to stay in touch with mobile workers and gives you full coverage reporting across locations. With Shiftboard, you can run your scheduling from anywhere, on any device, 24/7. We're dedicated to your scheduling success, so we guide you through the onboarding process and offer robust support as you use our software. When you choose Shiftboard, you can focus on providing the highest quality of care to every individual.
5 Reasons Why Long-Term Care Providers Need Employee Scheduling Software
Assisted Living Staffing Software Features
At Shiftboard we have tailored our powerful workforce scheduling software to the specific staffing needs of long-term care providers. Shiftboard gives you the best way to:
Fill shifts quickly and accurately—ensure every job is filled by a nurse or care giver with the right skills, certifications and bed-side manner.
Improve communication with your contractors or employees who are always out in the field and rarely in the office. Cut out the phone & email loop and enable traveling nurses and home care specialists to find new client locations online — even from their iPhone or mobile device. Use SMS to immediately alert people when schedules change or new shifts are available.
Improve hiring and employee retention by giving your workforce more flexibility and control over their schedules.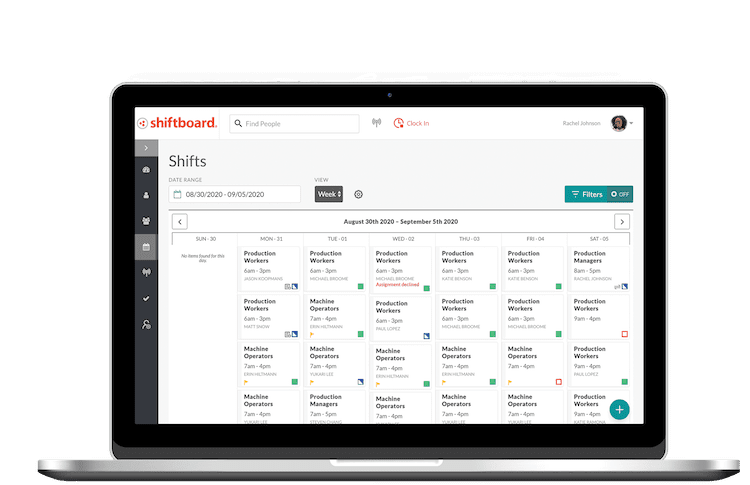 Give your staff more real-time visibility and confidence by allowing them to view their schedule status, get faster response times, and increased transparency so that they can sleep well knowing their residents will always have the proper care.
Keep track of credentialing and bed-side manner—and everything in between. Track relationships and feedback between care givers and specific patients across locations to help staff the favorite care givers that improve the happiness and long term care of your patients.
Control overhead costs and engage managers in value-add activities instead of bogging them down in the day-to-day tactics of scheduling, canceling, calling, trading shifts, etc.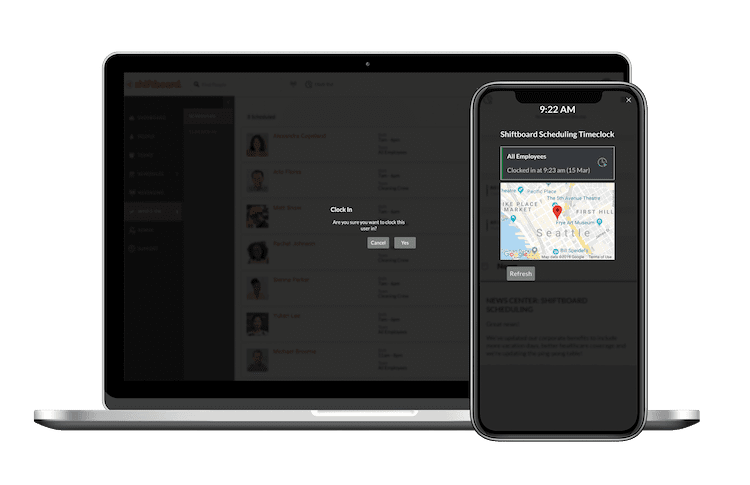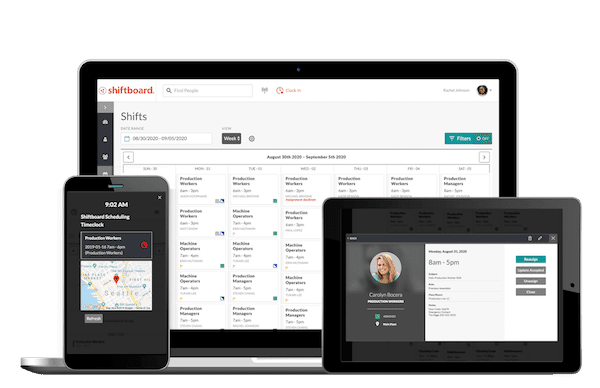 Request Your Custom Shiftboard Demo Today