How to Reduce Stress and Improve Job Satisfaction for Union Workers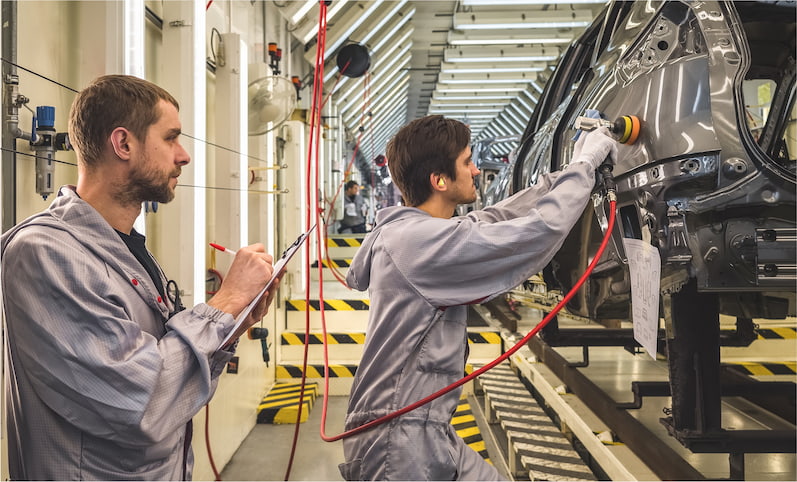 In early 2023, Shiftboard released its most recent State of the Hourly Worker Report. The research uncovered fascinating findings into the mindset of hourly workers — and offers many takeaways employers can use to create a happier and more engaged workforce.
One key theme: the important role flexibility plays in achieving work-life balance and job satisfaction. However, many organizations may have too narrow of a view about what flexibility means when it comes to the employee experience: It's not just about varying work schedules or remote work. Contrary to traditional beliefs, flexibility in rigid scheduling environments can be addressed by keeping communication lines open and being responsive to an employee's scheduling needs — and this can go a long way in improving employee job satisfaction, building trust, and nurturing loyalty.
Mindset of Today's Union Workers
According to Shiftboard's research, union workers have far more work-related stress than non-union workers. Sixty-seven percent of union workers said their job is a source of serious stress — a full 17 percentage points higher than non-union workers. Union workers also reported feeling stressed and frustrated at higher levels than non-union workers regarding several aspects of their jobs, including how much advance notice they are given, how much overtime they work, and their ability (or lack thereof) to influence their schedules.
Union workers want more influence over their schedule in various ways, including communicating shift preferences, trading shifts, and access to more work opportunities. Addressing these areas can significantly impact employee loyalty, creating a more favorable work environment that benefits the organization as a whole.
Redefining Schedule Flexibility in Unionized Environments
Traditional perceptions of unionized work environments involve rigid rules and regulations that dictate employee schedules. This may still be the case, but employers must recognize that many aspects of flexibility can still be achieved even within the constraints of collective bargaining agreements.
By redefining what flexibility means for union workers — as mentioned, enabling better communication, shift trades, and access to overtime are just a few examples — organizations can dramatically improve the morale, productivity, and retention of union members.
Leveraging Technology for Adaptive Workforce Scheduling
One key to reducing stress and improving job satisfaction for union workers is to empower them with more tools for communicating scheduling needs to managers. Automated scheduling technology empowers organizations with real-time communication tools, shift trading capability, and online leave requests while continuously optimizing the labor schedule to meet demand, even when operating plans change at the last minute.
These intelligent solutions take an administrative burden off scheduling managers too. In addition, such technologies can be tailored to company-specific policies and union regulations, ensuring compliance and drastically reducing grievances and penalties. (In fact, one Big 3 auto manufacturer leveraged automated scheduling technology to reduce scheduling complaints by 93 percent and saved $1.5 million in overtime and union penalties associated with wrongful assignments.)
Flexibility is the Future
Shiftboard's research underscores the importance of rethinking the concept of flexibility in unionized work environments. Employers can substantially impact job satisfaction, stress reduction, and employee retention by understanding – and addressing – union workers' unique needs and preferences. By thinking differently about employee scheduling, reimagining what flexibility means, and leveraging intelligent scheduling technologies, organizations can create a more supportive work environment, improve engagement, and optimize labor resources to meet production demand. This not only benefits individual employees but also contributes to the overall success of the organization — a win-win for all parties.
---
Recommended Additional Resources