5 Reasons Scheduling Automation is Transforming Law Enforcement Agencies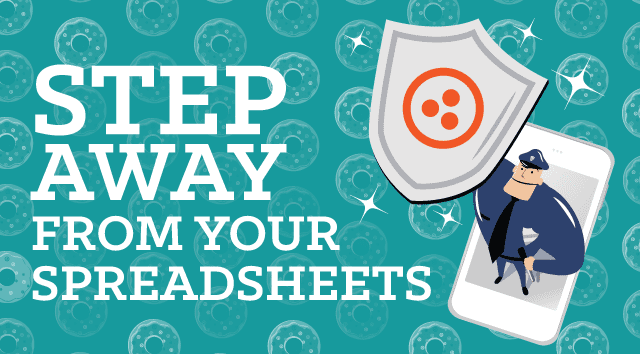 In law enforcement, there is an all-important rule to serve others by having the right person at the right time in every critical situation. Keeping the workforce schedule up-to-date is often overlooked during times of crisis. Extending shifts or calling for further assistance from off-duty officers leads to unexpected overtime costs, operational chaos, and challenges maintaining labor law compliance.
Time is of the essences for law enforcement agencies, yet they are often slowed down by outdated, manual scheduling systems. For a long time, agencies have hesitated to transfer their notably confidential information over to the cloud, but times are changing as technology improves with highly secured options. Many law enforcement agencies are now turning to more sophisticated scheduling solutions to help them break free of their old scheduling systems.
Here are the top 5 reasons law enforcement agencies are benefiting from turning in their spreadsheets for a better way to schedule.
1. Reduce Overtime Costs
Having the right person in the right place during an emergency is a top priority for most law enforcement agencies. The consequences of understaffing are literally a matter of life and death. Perhaps it's no surprise that many agencies are willing to pay double overtime to further incentivize last-minute scrambles.
An automated scheduling solution centralizes their workforce information into one solution, keeping officers focused on doing what they do best.
In an emergency, agencies no longer have to spend time hunting through excel spreadsheets to call-in employees. Instead, an automated scheduling solution does the work for them, automatically showing which employees are qualified, alongside their work hours and availability, thus reducing overtime costs agencies have been accustomed to in the past.
2. Improved Communication
Reaching out to their employees is made easier than ever with automated scheduling. Law enforcement agencies using spreadsheets for scheduling are not empowered by their tool to communicate with their employees.
Agencies often need reinforcements in crisis situations, which formally meant precious time looking for contact information and calling around to various employees. Through an automated scheduling solution, officers now spend a fraction of the time identifying the right officers and subsequently sending out text messages to quickly and effectively communicate with their workforce.
Agencies can also see who is working at any particular moment and instantly send messages to certain employees through the scheduling system. In the past, many agencies communicated with employees by sending out broad communication using walkie-talkies. Now, specialized information can be sent to exactly who needs to see it, especially if something is happening in a particular area where officers are working.
3. Track Equipment
A lot of law enforcement agencies have completely separate databases to track equipment, such as handguns, Tasers, body cameras, and other gear. An automated scheduling solution can detail not only each employee skills and trainings, but also any assigned assets.
Using an automated scheduling solution, law enforcement agencies can see where their equipment is located, take note of what equipment is attached to particular employees, see who is trained on various types of equipment, and know what equipment is available at any given moment.
4. Comply with Labor Laws
Many industries across the nation are facing updated labor laws, which includes how often employees can work, how long their breaks are between shifts, and how much overtime they are allowed. Rather than relying on manual data-entry within an excel spreadsheet, an automated scheduling solution keeps track of each employee, ensuring agencies aren't faced with fines for noncompliance.
5. Straightforward Scheduling
Scheduling information needs to be easily accessible to all law enforcement employees, which is difficult to do when workforce information is spread across a single server, only accessible to those in the office.
Setting up a mobile-friendly scheduling solution allows law enforcement the ability to view their schedules on their smartphones. Officers in the field no longer need to take unnecessary trips into the office to view their schedules, request time-off or trade shifts with another qualified officer.
When an automated system is configured around the needs of the agency, the chaos of manual scheduling is simplified, providing straightforward scheduling across the entire workforce. Beyond the nut and bolts of the scheduling technology, industry leaders like Shiftboard deploy a team of scheduling experts to each agency to help shape the automated scheduling technology around the specific needs of the organization.
Who Shiftboard Helps
Shiftboard currently helps many law enforcement agencies located in large cities across the globe. In addition to hundreds of private security firms (including off-duty officer staffing companies), Shiftboard is deployed in hundreds of organizations including staffing agencies, healthcare providers, and government first-responder organizations worldwide.
---
Recommended Additional Resources