7 Tips to Onboard Your Event Staff
Shiftboard | June 13, 2017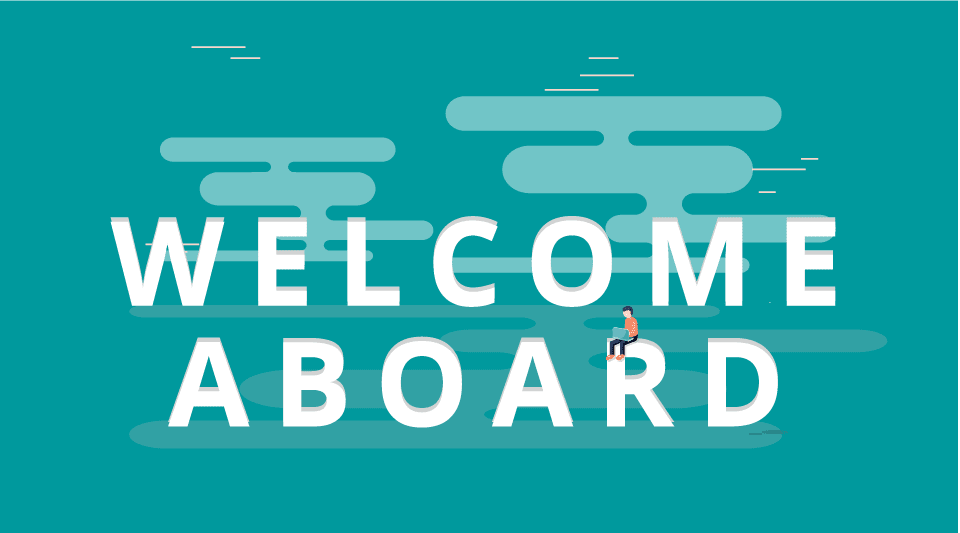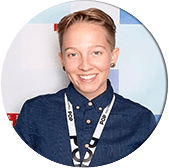 Ash Oliver – Event Staff Scheduling Expert
Ash is an active speaker, volunteer and participant at conferences and festivals around the world. As a client advocate at Shiftboard, she helps users achieve exceptional results by simplifying their complex staff scheduling challenges.
Running an event, festival, or conference is hard work, especially if you are trying to onboard, schedule, and communicate with hundreds or thousands of paid and volunteer event staff.
Whether your workforce is all new or mostly returning experts, getting them ready to work the event can be a challenge. Add in the need to train and onboard different roles and you've got yet another tricky element to manage.
One of the most common problems that I hear from event managers, volunteer coordinators, and crew leaders is that they have too many things to take into consideration:
People's skills, preferences, and availability
Diverse job and shift requirements
Various and geographically distant venues
Subevents with special requirements
Subteams within the volunteer workforce
and more…
If you are struggling to coordinate a diverse workforce, consider this list of event staff management tips that are based on my experience with event management and scheduling for some of the biggest festivals and corporate events in the country.
I guarantee that there will be at least one new staff onboarding technique that you'll learn and be able to implement straight away.
Manage your entire applicant tracking & onboarding process online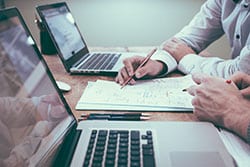 Events require onboarding a lot of people through what can be a very segmented process—food workers, security guards, ticket takers, stagehands, drivers, and dozens of other jobs each have special requirements that need to be tracked.
Manual systems like paper applications, photocopied certifications, paper checklists for tracking training, and paper concessions vouchers are a pain to manage. Plus, data from one paper-based source can't be easily cross referenced with another, making the information more cumbersome to manage and less useful.
Moving to an online applicant tracking and onboarding system will help you to:
Eliminate manual processes and paperwork; automation supports a relatively seamless workflow.
Easily access applicant data throughout the onboarding process and through to gameday and post-event follow-up.
Minimize human error.
Increase happiness and productivity among applicants and event staff. (After all, no one likes to fill out paper applications and manually enter data!)
Access historic data on applicants, their performance, and growth over time

Review comments about the staff member's performance last year.
See if they are a super star or someone you want to avoid bringing back.
Track staff preferences, retention, and feedback from year to year, so you can really understand the effectiveness of changes you've put in place.
Ensure great communication with staff and volunteers throughout the process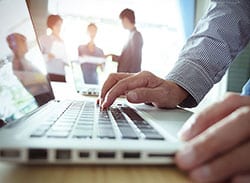 Your application process is often the first impression that applicants have with your organization. Great communication right from the start encourages engagement, inspires confidence, and helps to provide a seamless experience.
Part of GREAT communication is sharing exactly what the person needs to know, not more, not less. Too little information risks leaving event staff with unanswered questions and without the information they need to get ready to do their jobs. Too much information risks already overloaded staff missing a key detail in a mass of emails.
The automated and powerful nature of an online staff management system allows you to target your communication. For example, you can quickly identify everyone who still needs to provide food handling certification, and re-request the information only from that subset of people. This avoids cluttering inboxes for the rest of your workforce.
As event day rolls around, rapid communication becomes even more vital. You may need to notify the security team that a surprise VIP guest artist is arriving in one hour, or perhaps let the audio engineers know misplaced equipment has been delivered to a new location.
Be sure you have processes and tools in place to effectively communicate one-on-one or to groups about changes, updates, no-shows, and the host of last-minute troubleshooting issues that are part of every event.
Use your application as a strategic tool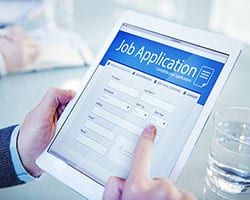 Your application or registration form is a key strategic tool that does much more than just collect names and phone numbers. Successful event organizers recognize the staff and volunteer application as a recruitment tool and use it to convey a good first impression, kick-off great communication with their workforce, set expectations, and, of course….collect key data.
Represent your organization well
Demonstrate your organization's competency on the application form. Since staff and volunteers are giving you their time and energy, it's important to give them the sense that their time will be productive and useful. Consider the tone you want to set—do you want it to be more formal and legal, or do you want to create a more casual and welcoming environment?
Keep it short and sweet.
The longer the application, the fewer people who will complete it. Every extra question takes time to fill out, and every extra minute that it takes to fill out the application can lower you response rate.
Capture actionable information
Actionable data is information that you can do something with. While it might be nice to know more fun and unique information about your applicants, if the information will not influence their onboarding, scheduling, or participation in the event, it might be worth leaving those questions off of the application.
There is a temptation to make every question required, since you probably want answers to all the questions that you're asking. But, if everything is required on a page and applicants don't know the answer to a question, they might abandon the application altogether. If you are going to make some responses required, limit them to those that are truly necessary.
Gather downstream information
The initial application is your best opportunity to find out everything you need from your workforce. While you want to keep the application as short as possible, you also want to avoid having to go back to people and ask for additional information. For example, if you anticipate needing interpreters, then add a question to your application asking if people speak other languages.
Onboard event staff by role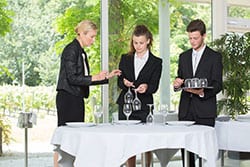 If you only need to fill a single basic role, then choosing questions for the application can be straightforward, but this is rarely the case with larger events with many advanced roles to fill. Trying to mix questions for a number of different roles often causes applicants to be confused, which can reduce your response rate.
Many event managers default to having one application and onboarding process across the board. However, if you have specialized staff, like a security team or sound engineers, you should create separate application processes for each role. This allows the applications to be processed by the team lead for each job area. It also allows you to reduce the number of questions across all applications, since each application will only have the questions needed for the specific role.
Monitor applications as they come in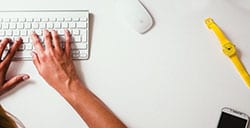 Many event organizers wait until the end of the application period to review the applications all at one time, especially if the application window is short. Instead, review applications as they come in, so that you can respond in real time to what's going on. For example, if one staff position is very popular, you can remove it from your application form once the slots are full. Likewise, for a less popular staff position, you can move it up in the list of positions to call attention to it.
Additionally, it's useful to identify and avoid application processing bottlenecks as they happen. An efficient system can help when your application process is multi-staged and multiple people are responsible for processing applications. You can gain visibility into where an application is being held up or where the processing is working smoothly. You can also track where individuals are in the application process, identify issues, and resolve problems.
Incorporate assessments into your onboarding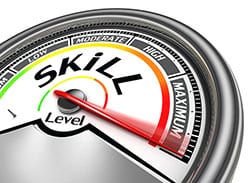 You've had great success and 1,500 staff and volunteers have signed up to help. You even have a great checklist and know who has and hasn't completed their training sessions. But what you don't know is if they learned what they need to know to do their job on gameday. Training is incomplete without assessment.
Assessment is obviously critical for essential roles, like medics or security guards. But even ticket takers need to understand what to do with the tickets, like punching holes versus ripping tickets in half, and knowing if they need to retain part of the ticket. Even with simple processes, you don't want to discover there was a miscommunication halfway through your event.
Incorporate assessments into your training process. After explaining how something works, test for comprehension. Validate that your staff understand the training material and that they know what they are supposed to do. And remember to ask them if they have any questions! 
Seek feedback from event staff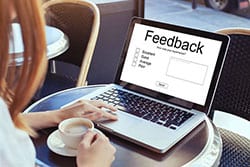 This is a simple, but often overlooked step…ask for feedback from the people who process the applications as well as from the applicants. No process is perfect, and asking for and considering feedback is one of the best ways to improve your onboarding and communication processes. Soliciting input also shows your team that you value their input and that you are committed to improvement.
Provide a good and holistic onboarding experience
The onboarding experience for applicants as well as applicant facilitators is often overlooked. Devoting time to preparing and executing a good and holistic onboarding experience will provide substantial gains.
The onboarding process has a significant impact on applicant speed to productivity, the quality of work performed, staff and volunteer retention, as well interest in your organization.
Matching people with the right skills to the right tasks can involve coordinating paid staff, volunteers, vendors, contractors, and seasonal employees, along with tracking important onboarding details like orientation, training, and credential verification. Creating event staff schedules is an obvious component of corporate events, conferences, local festivals, and sporting events that can make or break a great onboarding experience.
To help you produce a flawless event, take advantage of scheduling software with applicant tracking capabilities.