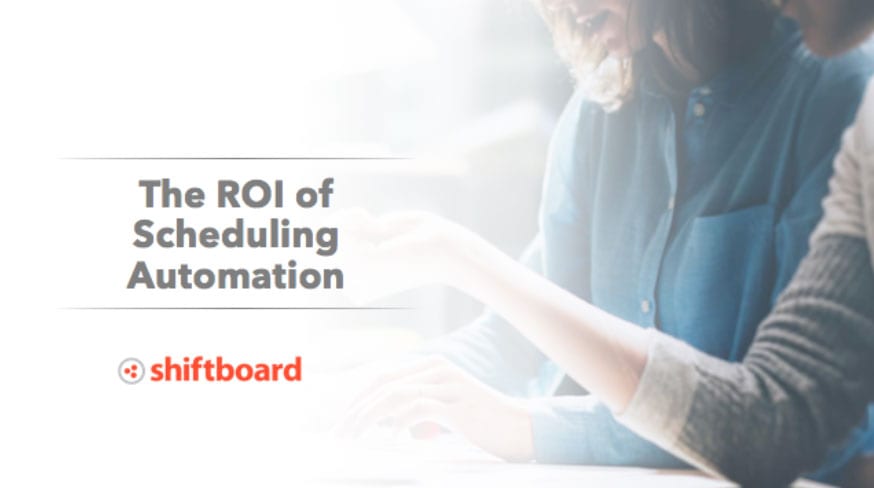 The ROI of Scheduling Automation
For organizations built around hourly workers, scheduling is at the core of day-to-day operations. If you are not using scheduling automation technology, you are missing a huge opportunity to optimize hourly workforce operations. Learn about the business benefits of scheduling automation including lower labor costs, streamlined operations, and increased employee satisfaction.
Join us to learn best practices and insights around scheduling automation we've gained from working with hundreds of clients.
Event Date: Wednesday, Sep 19th
Time: 11:00 am PDT | 2:00 pm EDT
Register now to save your seat.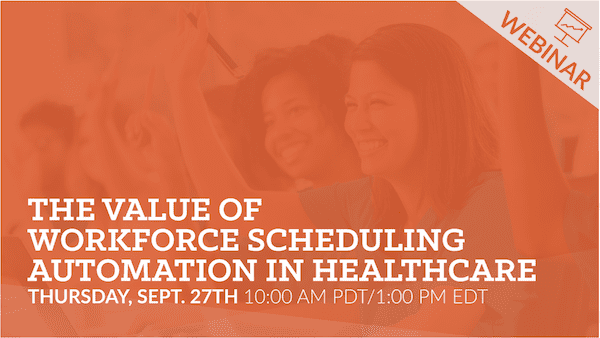 The Value of Workforce Scheduling Automation in Healthcare
In the healthcare industry, workforce scheduling can be extremely time consuming and complex. Whether scheduling in short or long-term healthcare facilities, optimizing staffing costs must be carefully balanced with quality of service and labor compliance across several worker roles and multiple locations. Find out how scheduling automation can help you:
•Manage overtime costs
•Ensure optimal coverage
•Decrease staff burnout and turnover
•Seamlessly schedule full-time, part-time, and contingent workers
Event Date: Thursday, September 27th
Time: 10:00 am PDT | 1:00 pm EDT
Register now to save your seat.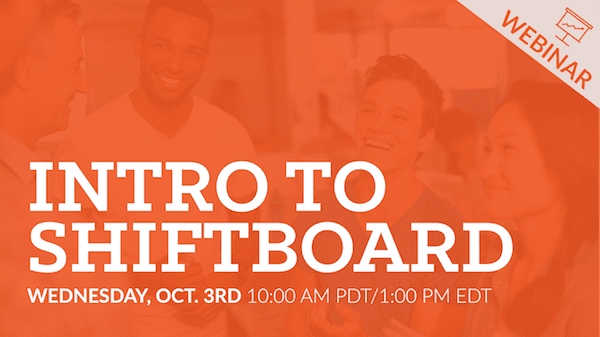 Introduction to Shiftboard
Join our 30-minute webinar on how Shiftboard can solve your most challenging scheduling problems. In this session, we will demonstrate the Shiftboard mobile user experience and the administrative interface.
Register to save your seat today!
Featured Speaker: Andy Evans, Account Executive
Andy helps our customers simplify their scheduling processes and establish a workforce management solution that scales to their current and future demands. He will demonstrate how Shiftboard can bring immediate ROI to organizations with shift-based workforce needs.
Event Date: Wednesday, October 3rd
Time: 10:00 am PDT | 1:00 pm EDT
Register now to save your seat.