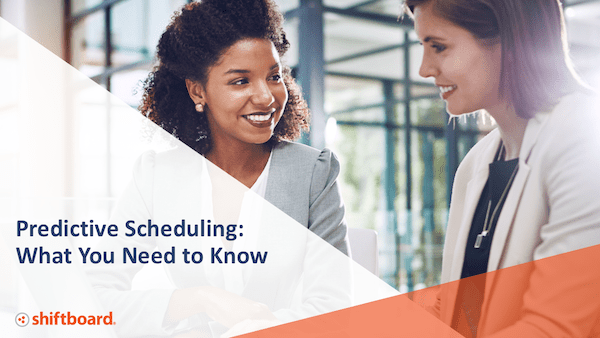 Predictive Scheduling: What You Need to Know
Predictive scheduling laws affect employers across the country, and the number of jurisdictions passing these laws is rising. Managing compliance with these employment laws is a complex process, and penalties for violating the new rules are significant. As a result, companies are turning to technology and data to help them more efficiently create and maintain compliant worker schedules.
Join the webinar to learn the top things you need to know about predictive scheduling. In this 30-minute webinar, we'll share key information about the new laws, including:
Predictive scheduling at a glance
Impact of predictive scheduling laws
What's coming for 2019
How technology can help
Register for the webinar today and start building a smarter employee schedule.
Event Date: Wednesday, November 28th
Time: 9:00 am PDT | 12:00 pm EDT
Register now to save your seat.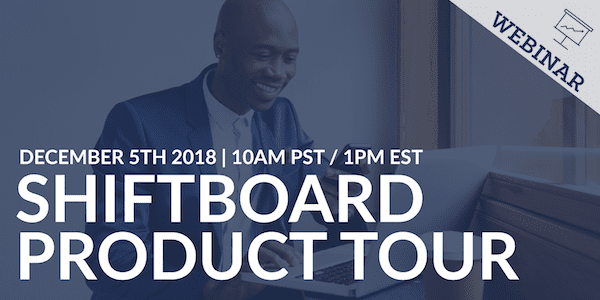 Webinar: Shiftboard Product Tour
Find out how Shiftboard can solve your most challenging scheduling problems in a 30-minute live product tour.
This demonstration will include:
Platform overview
Admin interface
Mobile user experience (employee view via Shiftboard app)
Q&A session
Register to save your seat today!
Event Date: Wednesday, December 5th
Time: 10:00 am PDT | 1:00 pm EDT
Register now to save your seat.