Welcome to the New Shiftboard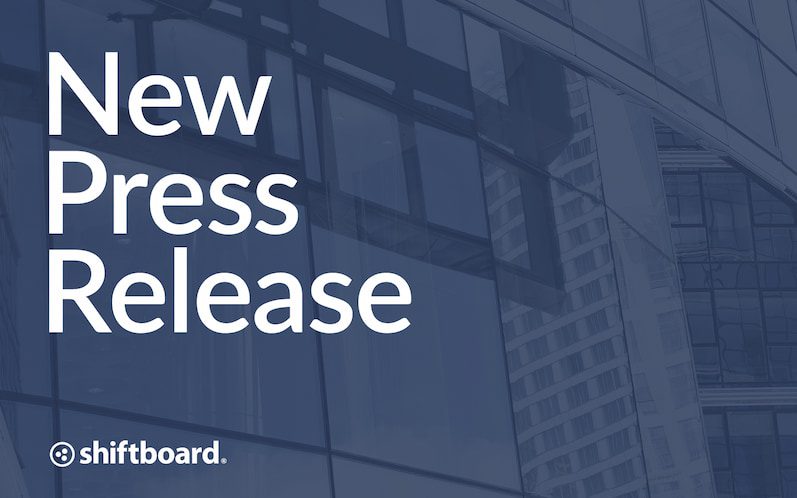 As you may have noticed, we've been pretty quiet these last few months. We don't like to go this long between updates, but a lot of exciting things have been going on behind the scenes. The good news is that a lot of meaningful upgrades are on the way.
To start, if you've been here before you'll note that we've refreshed our website.
On top of being far easier on the eyes, we're pleased to report that our site is now loaded with much more information, and configured to provide you with a user-friendly experience. So please make sure to check back often as we focus on continuously building out a library of resources just for you. And rest assured, the website is just the tip of the iceberg.
You'll also be happy to hear that we're channeling even more resources into enhancing our solution. Over the next few months we are rolling out several upgrades, with a lot more to come over the long haul. But before we get ahead of ourselves, let's rewind to the beginning.
The recent whirlwind of activity around here is the result of a fresh round of funding we received back in March. Sure, we issued a press release about it. But who has time to read those? Since you have better things to do, here's an outline of what this investment means for you as well as a taste of what's to come.
Our Product
We've always prioritized creating value for our customers by delivering a high-quality product. This investment allows us to expand our product development team to further enhance our solution by increasing functionality, adding features, and improving the overall experience for users like you. In the coming months you can expect exciting updates outlining how Shiftboard will work even better for you.
Our Service
We're committed to maintaining the unparalleled level of support our customers have come to expect. That's why we're investing even more in our customer success program. With deep product and industry insights, our support teams are always there to ensure each organization we work with can optimize their schedules, gain deep operational insights, and communicate effectively.
Our Customers
While extra capital and a resounding vote of confidence from some very smart business people are always nice, that's not why we secured a new round of funding. Our customers are the driving force behind everything we do at Shiftboard – we succeed when you succeed. That's why we're putting our newfound resources to work for you. This includes dedicating more time and effort to seeking your feedback and applying it to make Shiftboard work better for your organization.
New Customers
If you're not already using Shiftboard, now is the time to start. We bring more than just a superior – and constantly improving – scheduling and people management solution to the table. Our workforce experts possess years of experience across a variety of industries. So no matter what staffing problems your organization is facing, odds are we've seen it before and can help.
Our People
To continue developing our solution while proving enhanced industry insights and customer support, we need the right people. We've already made several quality additions to our team, to the point that lately it feels like new faces are showing up daily. We even had to move into larger offices to accommodate everyone.
And we're not slowing down any time soon.
Going Forward
We'd love to talk more about everything we have in the pipeline, but right now we need to get back to work.  However, while we'll once again be busy improving our scheduling software for organizations like yours around the world, we promise that radio silence is a thing of the past. So stay tuned right here for exciting announcements, helpful tips, industry insights, and more.
---

Shiftboard Raises $4 Million in Funding Led by Voyager Capital
Funding enables cloud-based workforce management company to build leadership team and accelerate growth
SEATTLE, WA (PRWEB) MARCH 22, 2016 – Shiftboard, Inc., a leading SaaS provider of on-demand, dynamic workforce management solutions—today announced it has secured an investment of $4 million led by Voyager Capital, a Seattle-based venture capital firm focused on first round investments to help entrepreneurs in the Pacific Northwest and California fuel innovation. The investment brings Erik Benson, Managing Director of Voyager Capital, to Shiftboard's board of directors. Seattle-based Arnold Venture Group is also participating in this financing. The funding will be used to accelerate growth of the business under newly-appointed CEO Sterling Wilson, a proven industry veteran who has helped numerous companies including Concur and Qpass deliver significant shareholder value.
"Today, more than 40% of the US labor force is made up of contingent workers. As that number continues to grow, businesses everywhere are turning to workforce management solutions to help streamline the complexities of managing the breadth of flexible work arrangements in an always-connected, mobile world," said Sterling Wilson, president and CEO of Shiftboard.
"Shiftboard has a proven track record of helping customers better run their workforces with easy-to-use tools for managing, communicating, and scheduling all kinds of workers. We are excited to raise these funds to help accelerate both team expansion and development of our world-class technology."
Shiftboard's industry-leading SaaS solution automates every aspect of workforce management and includes powerful functionality that spans people management, scheduling, time and attendance, communication and reporting. Businesses trust Shiftboard to take what's hard about workforce management and make it easy with features like applicant tracking, employee on-boarding, credential management, real-time scheduling, time tracking, financial analysis, back-office system integration, and a robust set of APIs. Shiftboard has a growing customer list that includes SXSW, Major League Baseball Networks, Harvard University, National Australian Bank, University of Pittsburgh Medical Center, CrossFit International Games, Wellness Corporate Solutions, and Security Industry Specialists.
"Shiftboard is proving its ability to create real, sustainable value for its customers by helping them easily scale and manage their workforces," said Mike Brown, Shiftboard director and past chief financial officer of Microsoft Corporation, "By enabling enterprises to ramp, track, train, and report on employee outcomes, Shiftboard's comprehensive product offering and experienced team is positioned to quickly become a leading workforce management solution in the industry."
"Our solution architecture, rules engine, human, and systems interfaces have been built from the ground up to support businesses with complex data requirements and unique use cases," said Bryan Lhuillier, founder and chief product officer of Shiftboard. "This approach has enabled us to power businesses with anywhere from 25 to 35,000 flexible workers. We're excited to have the opportunity to further develop leading-edge solutions for our customers while strengthening our position in the market we've helped define."
As part of this funding, Shiftboard has also added two seasoned executives to its management team.
Tamara Turner, chief marketing officer, is responsible for worldwide marketing strategy and execution. She has almost 20 years of proven history in building and managing global marketing teams in the technology sector. Prior to joining Shiftboard, she served in leadership roles at Microsoft, K2 Software, Pivotal Corporation, and aQuantive.
Jarrod Kleweno, vice president of inside sales, is responsible for the cultivation, growth, and management of the sales organization. He's a SaaS industry veteran with more than 15 years of sales management experience and a track record of building high impact inside sales teams at companies including ServiceSource, TalentWise, Vertafore, and PayScale.
About Shiftboard
Shiftboard is a leading provider of employee scheduling software for shift-based operations in mission-critical industries. Backed by Shiftboard's tailor-fit solutions, organizations can build adaptive workforce operations that increase operational agility, optimize labor resources, and accommodate workers' preferences, leading to improved efficiency and higher worker satisfaction and retention rates. To date, Shiftboard has supported over 630 million scheduled shifts for thousands of customers, including many Fortune 500 companies, providing the employment pipeline for $66 billion in wages earned. For more information, please visit Shiftboard.