How to Manage the Complexity of Fair Overtime Distribution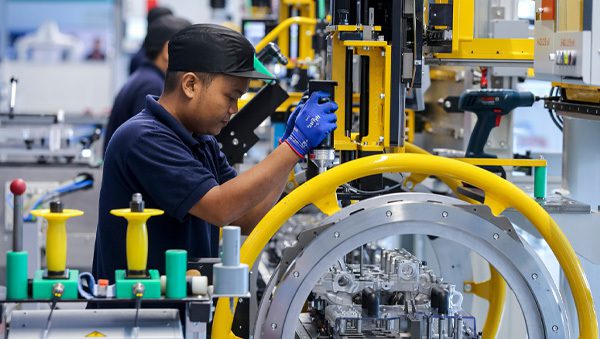 The concept of "overtime" in the U.S. has been around long before the term originated. As far back as 1890, average weekly hours for full-time manufacturing workers could be tracked as high as 100 hours. Although overtime scheduling remains mission-critical, it has since taken a seat as one of several top concerns in the current world of work.
In the future of work , employers will be faced with new challenges. Absenteeism and retention are top concerns as the labor shortage persists, all while hard-to-come by workers are demanding more, namely schedule fairness and flexibility. Add a new, disparate landscape of worker types — part-time, temporary, and gig workers with unique overtime preferences — and scheduling managers can struggle to adapt.
As a result, organizations are looking at ways they schedule employees with an eye towards worker flexibility and satisfaction. Worker rights groups, unions, and research all highlight the heavy influence work schedules have on worker well-being, employee retention, and productivity. Shiftboard's State of the Hourly Worker report discovered that nearly 40 percent of surveyed workers prioritized schedule control over monetary compensation, even saying that they were willing to take a reasonable pay cut to have more control over their work schedule. Furthermore, 45 percent said they would likely leave their employer over unfair scheduling practices.
From the executive office to the front line, the need for stable, fair, and transparent employee schedules is no longer in question. However, in 24/7 large-volume workforces, fair and transparent scheduling is not a simple process to manage, especially when it comes to overtime equalization.
What Is Overtime Equalization?
Overtime equalization is the practice of fairly distributing available overtime shifts throughout a workforce. Providing workers with fair and equal access is one of the most critical aspects of workforce scheduling. By eliminating errors and favoritism in overtime distribution, organizations can better comply with internal policies and agreements, maintain a more satisfied workforce, and prevent burnout and fatigue.
Although many union agreements outline overtime equalization policies, these guidelines are now becoming more common within complex industries in general. In 24/7 and mission-critical operations, overtime is often planned for and designed directly into shift patterns (i.e., the DuPont shift schedule). But overtime can be unplanned too, which adds a new level of complexity when it comes to on-the-fly decision-making around overtime assignments. As overtime plays a more frequent role in keeping operations running smoothly, employee job satisfaction can suffer — a factor industries impacted by the labor shortage can't afford to ignore. Understanding fair shift distribution and implementing a process to ensure equal access to (and assignment of) overtime hours is crucial to safeguard workforce morale and retention.
Shiftboard's research found that 45 percent of hourly workers would likely leave their employer over unfair scheduling practices.
The Challenges of Overtime Equalization
The burden of offering workers fair (equal) access to additional shifts falls on scheduling managers. They must manage complex overtime rules and processes and track and update a multitude of work stats and preferences for each employee. Rules might also be governed by specific workflows within a CBA or other organizational policies. Sorting criteria for determining overtime equalization is wide-ranging and may involve:
Overtime hours balance
Overtime refusal hours balance
Worker OT preference
Last date overtime was worked or refused
Seniority by company, plant, or unit
Year-to-date hours worked
Pay period hours worked
Job classifications
Pre-defined employee rotation order
Performing this kind of sorting process using manual tools is tedious and error-prone due to the volume of the ever-changing data. When errors impact employees, grievances can result. If the worksite is unionized, stewards may launch an investigation to help resolve the matter.
In these situations, it is imperative to have an audit trail that either proves overtime assignments followed guidelines or explains the rationale for exceptions. Manually tracking the schedule history takes diligence and time. Yet, without a complete audit trail to back up scheduling decisions, disputes can lead to monetary penalties and negatively impact job satisfaction.
With Shiftboard's configurable employee scheduling solution, a Big 3 automaker with over 100,000 employees realized a 93 percent reduction in scheduling errors, which led to a savings of $800/employee per year from wrongful overtime union penalties.
How Technology Can Help
In today's climate, scheduling complexity only continues to grow. Dynamic operations with changing business goals, industry regulations, and worker expectations call for intelligent, adaptive solutions. Today's automated workforce scheduling and auditing tools empower organizations to address employee inquiries and back up scheduling decisions with confidence.
Shiftboard sets itself apart with superior OT equalization mechanisms that help organizations alleviate the myriad data sorting required for overtime equalization. With our intelligent workforce scheduling software, organizations can tailor-fit employee schedules to match their internal workflows — all while ensuring the fair distribution of overtime hours. Our highly configurable solution can help you meet coverage around the clock and achieve better efficiencies no matter how complex it gets.
---
Recommended Additional Resources