ROI of Employee Scheduling Automation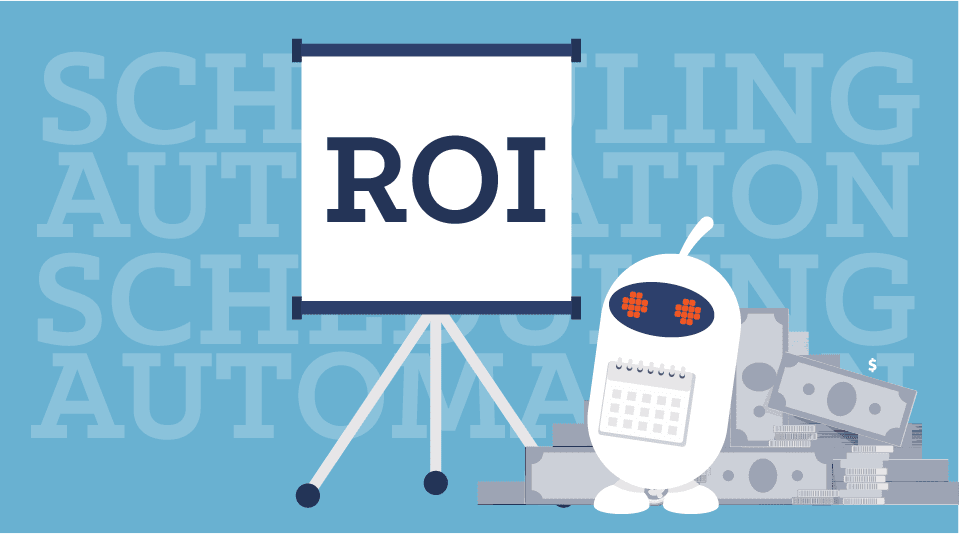 Managing employees on a shift, project, or event basis can take a lot of coordination. That makes scheduling a necessary part of every workday. So much so, that it's easy to overlook the effort and importance of the activity. Kind of like breathing.
As with any constant in our lives, we tend to discount the time and effort that go into scheduling. We write off any energy directed towards the task and simply accept inefficiencies. If you ignore it, it will go away… Right?
Well, we live in the information age. If you want to know something, chances are someone has done a study on it – including employee scheduling. Trust us; we looked.
And we found that automated scheduling can pay off big. So big, in fact, that we highlighted a tiny sample of these findings in a handy infographic.
Unfortunately, there is a catch. While these sorts of stats are appealing, all they give you is the result. No one tells you how you can to reach that goal.
Or, more accurately, they didn't tell you before.
Now we're here to shed a little light on the how-to of return on your employee scheduling automation investment:
Reduce unplanned overtime costs to below 4%.
Summaries

of hours worked and alerts as employees approach weekly time limits can help you control overtime costs. That's obvious. But the benefits don't stop there. Real-time visibility across your organization can help you lower countless expenses.
Increase revenue per employee nearly 2x higher than the industry average.

Preparation and coordination are key elements of efficient production. But surprises can derail the best-laid plans. To get the most out of your employees you must handle unexpected roadblocks effectively.
Improve productivity by an average of 12%.
Effective r

esource allocation is a core component of productivity. But you need to know what you have to work with before you can decide how to use it. Try building a framework for evaluating resources and applying them to meet your needs.
6x higher rate of employee satisfaction.

In shift-based workplaces, the schedule affects your whole workday. So your scheduling had better address the factors linked to employee satisfaction. But trying to balance staff requests & preferences while assigning shifts by hand can be impossibly complicated.