6 Employee Scheduling Regulations to Watch in 2017
Shiftboard | March 17, 2017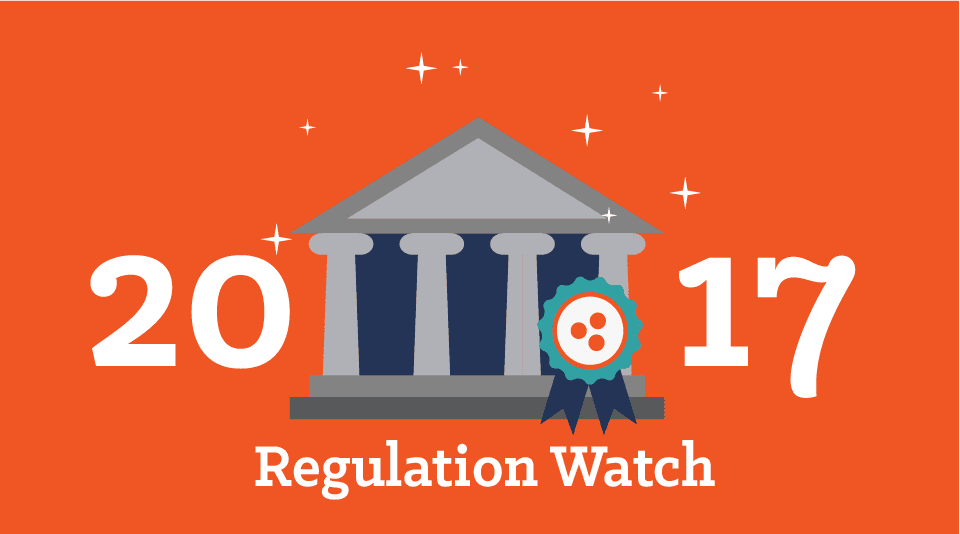 Will new scheduling legislation affect your business? What you need to know.
Across the US, over a dozen cities and states – as well as the federal government – have considered employee scheduling legislation over the past few years. And a few cities have already signed new regulations into law. It's the most popular labor initiative following the push to raise the minimum wage.
With roughly 60% of Americans employed on an hourly basis, this popularity isn't a mystery. And as the hourly labor segment continues to grow, scheduling will remain a major point of discussion in the business and political communities.
If your organization depends on a portion of this 77.2 million-person labor pool, it's important to stay on top of this issue as it develops. Legislation on the ballot on the other side of the country today, could affect you tomorrow. So it's a good idea to understand these lawmaking trends, and the issues behind them, just in case.
But preparing for future compliance requirements isn't the only benefit. Researching these issues allows you to weigh your options and find the best solution for your organization. Set your business up for success by getting familiar with these common themes in scheduling legislation:
1) Scheduling Estimates
This requirement is often positioned as a good-faith estimate of work hours or predictive scheduling. These laws require employers to provide a rough projection of the hours an employee can expect to work at the time of hire. The time period of this forecast can vary (e.g. 3 months, a year), along with how it's calculated (e.g. average, range).
2) Scheduling Input
Laws guaranteeing workers the right to provide input into when they work are also gaining popularity. The intent is to provide more work-life balance. These rules allow employees to identify availability, make requests based on time (e.g. specific hours, length of shift) and location, or indicate preferences.
3) Over-Scheduling Protections
The push to protect employees from overworked or exhausting conditions is also gaining momentum. From regulating "clopenings" (a closing shift followed directly by an opening shift) to mandating a minimum time limit between shifts, this statute can take many forms. Different worker consent rules and pay rate surcharges associated with this protection often apply.
4) Advanced Schedule Notice
Similar to scheduling estimates, requiring advanced notice of work hours is aimed at enhancing stability for workers. The timeline can vary, but planning requirements of one to two weeks are common. Finding an online solution to automate your schedule and streamline communication can help you meet these types of notice obligations.
5) Schedule Changes
Change happens, and some regulations now require timely communication and compensation for last-minute changes. Examples include pay for half the work time cancelled, or extra pay for last-minute additions. We've also seen financial protections for on-call workers and rights for workers to refuse changes on short notice.
6) Schedule Access
Some new laws guarantee current employees first access to additional hours or shifts before managers bring in new labor. A key aspect of this rule is giving workers easy access to schedules and available shifts, so they can decide if they want to pick up extra work. Meeting these specifications is difficult to do manually. Look for advanced communication tools and real-time schedule access to ease the burden.
Details aside, the larger legislative goal here is to ensure consistent, sustainable working conditions for shift-based employees.
But your organization can benefit too.
Schedule volatility hurts staff satisfaction, reducing motivation to stay. With the cost to replace one employee averaging $4,000 and over 60 hours of training, worker loyalty is a valuable asset.
And the advantages beyond preparing for any regulation changes down the road don't stop there. Using this extra lead time to investigate and find a solution that fits your needs best can improve your productivity and bottom line.
Ready to start your research? Shiftboard enables you to respond quickly to changes in scheduling and workforce management legislation. Find out what we can do for your organization today.